New Instrumental Worship Album Still:Volume 3,
Featuring The Creak Music, Available March 1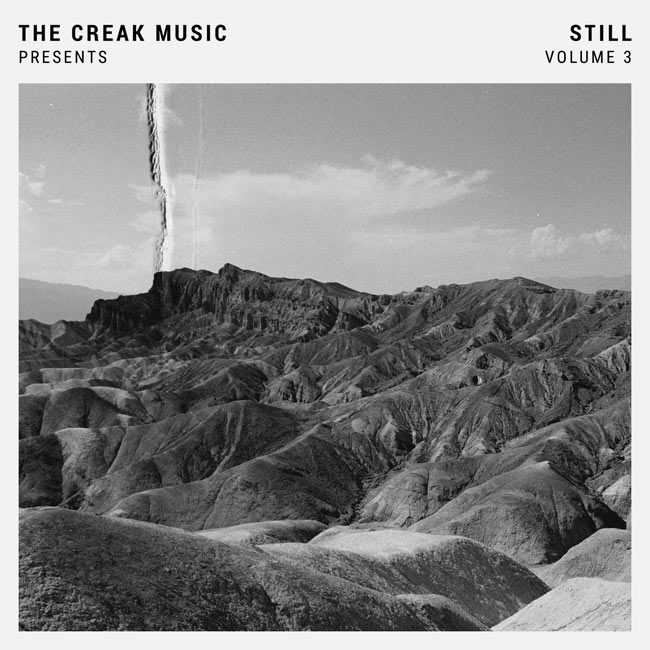 NEWS SOURCE: Integrity Music
February 22, 2019
Integrity Music announces the March 1 global release of Still:Volume 3, a new installment in the label's critically-acclaimed instrumental series that features guest artist-producers delivering a unique sound and aesthetic to each album. For the 12-track Still:Volume 3, the producers and musicians of Franklin, Tennessee-based indie label and production studio The Creak Music (NEEDTOBREATHE, Ben & Noelle Kilgore, Brandon Heath) take the reins.
The Creak team, composed of Seth Talley, Brad King and David Leonard (formerly of All Sons & Daughters), deliver their interpretations of worship favorites, hymns and new songs, including "10,000 Reasons," "Just As I Am," "Know Your Heart," "Reckless Love," "Cornerstone" and "All The Poor And Powerless." The result is a seamless, atmospheric and often cinematic soundtrack for moments of prayer and meditation for individuals and churches.
"We brainstormed, made lists and suggested some of our favorite songs or songs to which we could bring a new perspective," says Seth Talley of the creative process. "It was fun mapping out the songs, pressing in to use different sounds to hint at the original melodies and blending our three very different production styles to create something unique that all three of us love. We hope listeners will feel the same!"
Brad King adds: "Working on these songs definitely forced us to see them in a new way. We didn't want to just replay the melody… this process forced us to think outside the box and come up with additional melodies and textures to bring new life to the songs."
In addition to producing/playing on Still:Volume 3, The Creak team pulled in guest musicians, including Cara Fox on cello and acclaimed guitarist Stu G, formerly of Delirious?, who plays on the beloved Delirous? track "What A Friend I've Found." The complete tracklist for Still:Volume 3 is:
1. "All The Poor And Powerless"
2. "10,000 Reasons (Bless The Lord)"
3. "It Is Well"
4. "Cornerstone"
5. "Know Your Heart"
6. "Just As I Am"
7. "How He Loves"
8. "Reckless Love"
9. "What A Friend I've Found"
10."Amazing Grace"
11."In Christ Alone"
12."Mysterious Ways"
"The guys at The Creak are making some of the most amazing music right now," says Andrew Osenga, Director of A&R for Integrity. "Their production work for others is fantastic and David's upcoming album is absolutely phenomenal. After a year of such hard work serving others, it was thrilling to hear what happened when they just holed up in the studio together with no agenda other than to create something beautiful."
The Still series of instrumental albums, which previously featured guest artist-producers Rivers & Robots and Bright City, was created to help listeners still their hearts before God in worship and prayer. Each volume in the Still series is available through retail outlets and digital sales and streaming platforms.
About The Creak Music:
The Creak Music is a production team and independent label owned and operated by David Leonard, Seth Talley, and Brad King. Founded with the desire to help artists discover their voice, The Creak is committed to bringing artistry and creativity back to the recording process. Situated in Franklin, Tennessee, The Creak Music calls a nearly 100-year-old building its home. The studio is intentionally designed for comfort, creativity and community. For more information, visit TheCreakMusic.com.
About Integrity Music:
Integrity Music is part of the David C Cook family, a nonprofit global resource provider serving the Church with life-transforming materials. With offices in Nashville, Tennessee (US) and Brighton (UK), Integrity is committed to taking songs of substance to the local church and its leaders around the world. Integrity publishes many of the top songs in the Church, including "Great Are You Lord," "Revelation Song," "Open The Eyes Of My Heart," "In Christ Alone," "10,000 Reasons," "Here I Am To Worship," "The Lion And The Lamb," "Great I Am," and "We Believe," among others. Additional information is available at www.integritymusic.com.
###