CRITICALLY ACCLAIMED WORSHIP TEAM LIFE.CHURCH WORSHIP ANNOUNCES RELEASE OF GOD SO GOOD, AVAILABLE SEPTEMBER 20TH.
Digital Pre-Order Campaign Kicks Off Today With New Song And Video For "God So Good"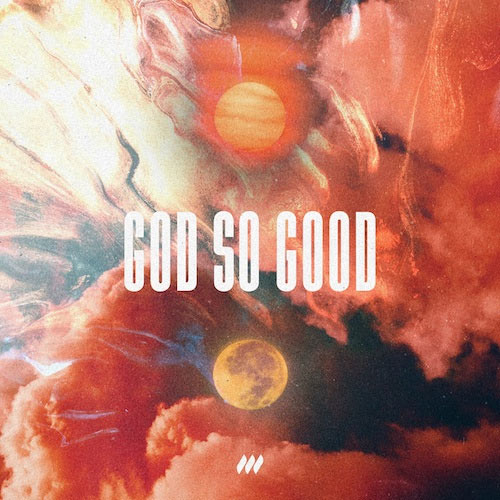 NEWS SOURCE: DREAM
August 31, 2019
Los Angeles, CA (August 30, 2019) – Following the release of their EP, Death of Death, Oklahoma worship team Life.Church Worship begins pre-orders for their live album, God So Good, slated for release on September 20, 2019 (DREAM Worship). The eleven song album was produced by JT Murrell, co-produced by Dameon Aranda and David Wellman, and mixed by Sean Moffitt. The pre-order begins with the release of "God So Good" and will follow with releases of "Life to Me" (9.7) and "To God Be The Glory" (9.13) leading up to the release date. The team recorded the album at their Edmond, OK campus at Life.Church.
"Quote from Life.Church about the making of the album"
"Where The Spirit of the Lord Is" was sent to radio stations the end of May and started gaining traction immediately. The song has received over 23 adds already which includes Air1, WAY-FM; KZTH/Oklahoma City; WDJC/Birmingham, Al.; WONU/Chicago, Il.; WBFJ/Winston-Salem, Nc.; and WNKZ/Pocomoke City/Salisbury, Md.
Check out their track "God So Good":
God So Good track listing:
God So Good
To God be the Glory
Life to Me
On Fire
I Won't Move
Grand Design
The Artist
Death of Death
Lord of All
When I Say Jesus
Where The Spirit of the Lord Is
Connect with Life.Church:
Website | Facebook | Instagram | YouTube
ABOUT LIFE.CHURCH WORSHIP:
Life.Church Worship is a ministry of Life.Church, a multi-site church meeting at 33 physical locations in 10 states and globally at Church Online. An extension of the church's mission to lead people to become fully devoted followers of Christ, Life.Church Worship is passionate about creating music that encourages listeners to pursue a relationship with Jesus. To learn more about Life.Church Worship, follow @lcworship on Instagram.
ABOUT DREAM WORSHIP:
DREAM provides artists with a genuine approach to how real artist development should be done. By allowing for a partnership as a business model, DREAM artists empower themselves to develop and carry out a real vision for their lives as they affect other people's lives with their music and message. Incorporating social media, press, radio and touring, DREAM is helping its artists grow together as a family. DREAM was founded in 2008 and has grown to 17 different divisions comprised of multiple labels, merchandise, apparel, mobile, publishing and film.
###