PLANETSHAKERS RELEASES FULL-LENGTH ALBUM, RAIN, TODAY
Lead Single, "Only Way," Hits Billboard Christian Airplay Chart

Pastor Sam Evans Releases "Living Refreshed" YouVersion Devotional Today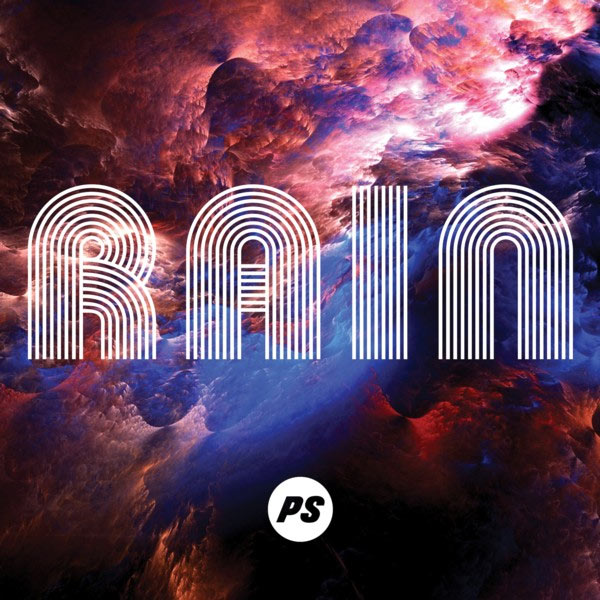 NEWS SOURCE: Hoganson Media
September 6, 2019
Internationally recognized praise band Planetshakers releases its 15-track album Rain today (Sept. 6) from Venture3Media (V3M). The album is available now at Apple Music, iTunes, Spotify, Google Play and more digital and streaming outlets globally, and as a physical CD at traditional retailers everywhere.
Recorded during the annual Planetshakers Conference that packed Melbourne Arena in Melbourne, Australia this past April and at its regional conferences attended by tens-of-thousands in the Philippines and Malaysia, as well as at Planetshakers Church, the new album features worship leaders Joth Hunt (who also produced and mixed the album), Sam Evans, Aimee Evans, BJ Pridham, Joshua Brown, Rudy Nikkerud, Chelsi Nikkerud and more.
The album also includes all the songs from Rain Part 1 (released in January), Part 2 (released in April) and Part 3 (released last month), as well as the never-before-released "I Lift Your Name Up (80's Remix)" and "Fall On Me (Heavy Remix)."
"2019 will mark the 22nd year that Planetshakers Conference has been lifting up the name of Jesus to a generation," says Planetshakers Church Sr. Pastors Russell and Sam Evans. "We feel that just as rain is formed naturally by the sun's heat evaporating water, that our prayers, praise and worship have been reaching heaven all this time."
Lead track from Rain, "Only Way," has already seen over 1.3 million YouTube plays and is gaining momentum coast-to-coast at radio in the US, recently debuting in the Billboard Christian Airplay Chart top 50. Produced, written, mixed and sung by Planetshakers' Hunt, it earlier became an encouragement to this multi-talented worship leader through his battle with cancer. Hunt's story of overcoming cancer can be seen in two "A Miraculous Journey" video parts available now at https://youtu.be/Acv3bUtda6A (Part 1) and https://youtu.be/ft7TRpJz-Ck (Part 2).
With many of the songs broadcast-premiered live earlier this year via Daystar Television Network to millions in over 180 countries, the full Rain track listing follows:
01) Only Way
02) My Reason
03) Fall On Me
04) Rain Your Glory Down
05) God Is On The Throne
06) Right Now
07) I Choose You
08) I Lift Your Name Up
09) All Around
10) Take Your Place
11) Fire Fall
12) Anything Can Happen
13) God Is On The Thone (Studio)
14) I Lift Your Name Up (80's Remix)
15) Fall On Me (Heavy Remix)
Along with new album, Pastor Sam Evans shares her "Living Refreshed" YouVersion devotional available beginning today at http://bible.us/r/4HN. This five-day devotional addresses the dryness that Christians can experience in their relationship with God and their everyday life.
"God does not want us to be dry but rather desires us to be filled and flooded with His power and life so we can fulfill the plan He has for our lives," says Evans. "This is an invitation to dive into the river of God and let the rain of heaven refresh your soul."
Taking the new music and favorites like "The Anthem," "Endless Praise" and "Turn It Up" to audiences around the globe, Planetshakers will be ministering in Dallas Sept. 17 at Christ For The Nations followed by two days beginning Sept. 18 at Oral Roberts University where Planetshakers also offers an online Worship Masterclass covering: The Heart of Biblical Praise, Breakthrough Praise, The Tabernacle of David, Hosting the Presence of God, Leading a Meeting, Prophetic Worship and more.
For all the latest Planetshakers tour, music and conference news, visit Planetshakers.com, YouTube (864,000 subscribers), Instagram (543,000 followers), Spotify (681,000-plus monthly listeners), Twitter (171,000 followers) and Facebook (over 1.5 million followers).
About Planetshakers:
Since its inaugural gathering in 1997, Planetshakers has gone on to become a global movement through its annual conferences, international church campuses and numerous live recordings, including multiple Dove Award-nominated projects. The Australia-based collective, led by Senior Pastors Russell and Sam Evans, has hosted gatherings in cities around the world while also launching Planetshakers Church in 2004. With over 17,000 members in Melbourne, Planetshakers Church is one of the fastest growing churches in that nation's history, stretching across five campuses in Melbourne with additional locations in Singapore; Cape Town, South Africa; Geneva, Switzerland and Austin, TX.
Celebrating over 20 years of ministry, Planetshakers honors the countless ways God has used its ministry and music to raise up a generation of Christ followers with a clear vision of taking the Gospel to the nations… "empowering generations to win generations."
About Venture3Media:
Venture3Media is a global music label and song publisher with sales, marketing, promotional, radio, television and movie expertise. V3M provides distribution platforms across all digital channels, including but not limited to Spotify, Apple Music, iTunes, Amazon, Deezer, Tencent, 7Digital, Google Music, Facebook, Pandora, Tidal, Sirius and Rhapsody. Physical distribution includes online retailers such as Amazon, national retail chains, sub-distributors and internationally through well-established licensee's and distributors. V3M is excited to build a global ecosystem that serves the vision and heart of Planetshakers to see God's kingdom come on earth as it is in heaven.
###
For more info on Planetshakers, visit the JFH Artists Database.