GATEWAY MUSIC SIGNS WORSHIP LEADER PHIL KING, RELEASES ALL GLORY ALBUM MARCH 6
Full-Length Label Debut Features Gateway Worship, UPPERROOM Vocalists, Songs Co-Written By Michael Farren, David Moore, Ethan Hulse

"Phil King is a phenomenal talent with a heart of gold. His music explores the depth of his intimacy with Jesus and will take you there too." – Michael W. Smith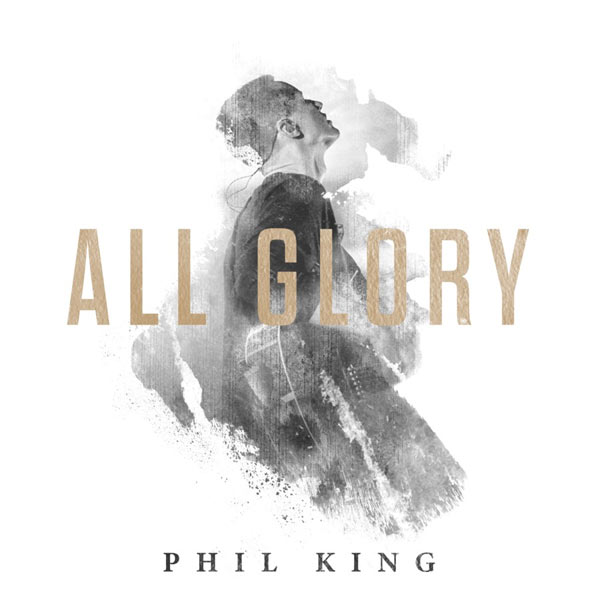 NEWS SOURCE: Hoganson Media
February 4, 2020
Gateway Music, home for the music artistry of Gateway Church, has signed worship artist and songwriter Phil King and will release his full-length label debut album, All Glory, March 6. Recorded live Nov. 8 at Christ for the Nations Institute in Dallas, the 11-track album was produced by UPPERROOM's Matt Fish (Jeremy Riddle, Jason Upton, Leeland) and features special guest vocalists Lauren Mwonga (Gateway) and Joel Figueroa (UPPERROOM).
Including Revelation 4 and 5-inspired songs like the title track, "Greater Realms of Glory" (co-written with Michael Farren), "Deliverance" (co-written with Ethan Hulse and David Moore), "Banner" (co-written with Oscar Gamboa and Cody Ray Lee), "Song of Redemption" and "Our Great God," every offering on All Glory is uniquely singable with messages that are meant to resonate and be remembered by congregations around the world.
"God is looking for true worshippers; people who worship in the Spirit and in truth," King says, quoting John 4:23. "My hope is that these simple songs help in that process. I feel this burden to always keep pointing people to Jesus."
"Phil has a special gift to lead people into God's presence," says Craig Dunnagan, Executive Director of Gateway Publishing and Gateway Music. "He is one of the most God-focused people I have ever met; his songs and ministry give glory to Jesus above all else. We're excited to work with him to bring this project and these songs to the hearts and voices of people around the world."
For much of the last decade, King honed his craft, working with Jennie Lee Riddle ("Revelation Song"), Leeland, Lauren Daigle and many other influential singers and songwriters. He also sang on two Michael W. Smith albums and traveled with him as a vocalist.
"Phil King is a phenomenal talent with a heart of gold," says Smith. "His music explores the depth of his intimacy with Jesus and will take you there too."
Prior to the new music from All Glory, King released his pro-life anthem "Not Forgotten" last year in response to a New York law that permitted late-term abortions. The song caught the attention of FOX News, CBN, EWTN and Focus on the Family, which tapped King to lead the song as the closing anthem for 20,000 people in Times Square at its "Alive from New York," the largest pro-life event ever held in New York City.
Hailing from Turlock, CA and now based in Dallas, King has led worship at conferences around the world, written a book on worship, Defending the Purity of Worship, and released an independent album, Giants & Oceans, in 2014. After leading the worship department at Christ for the Nations Institute in Dallas, he is now a worship leader at Gateway Church. His aim is to carry the Presence of God everywhere he goes and the message of loving God with all that we are.
Playing new music from All Glory at colleges, high schools and churches around the country leading up to the release of the album, all the latest Phil King tour dates, music news and more can be found at https://philkingmusic.com/, Facebook, YouTube, Instagram and Spotify.
About Gateway Music:
Gateway Music is home for the music artistry of Dallas-Fort Worth based Gateway Church, one of the largest and most influential churches in North America, ministering to over 40,000 attendees across multiple campuses and thousands more online each week. Known for introducing artists like Kari Jobe and Cody Carnes as well as projects by Gateway Worship, Gateway Kids Worship, Rita Springer, Anna Byrd and more, Gateway Music is a dynamic collective of worshippers and artists passionate about capturing the sound and songs of the local church and proclaiming the goodness of God. Committed to leading the Church into a place of intimate worship in His presence and an understanding of the power of His word expressed in music, Gateway's gift of worship to God is being echoed in churches across the world. For more information, go to https://gatewayworship.com/.
###