Joel Vaughn Releases New Single "I Would Be Lost"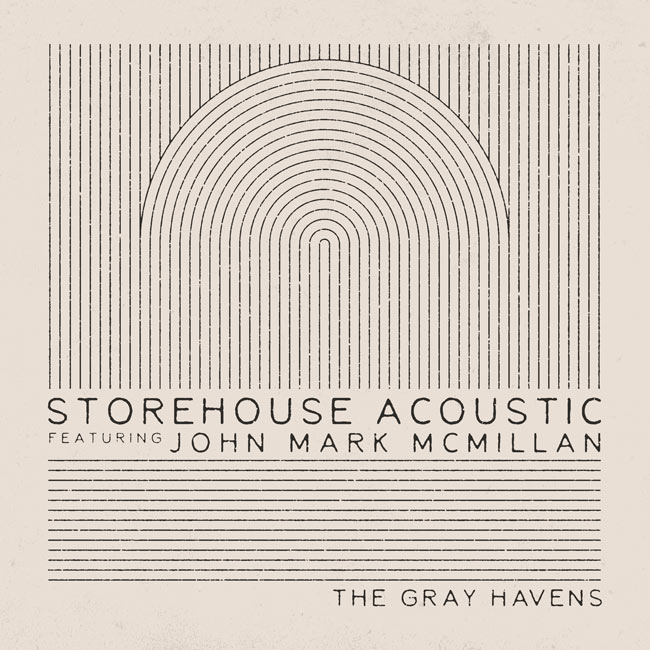 NEWS SOURCE: Artist Garden
March 20, 2020
NASHVILLE, Tenn. March 20, 2020 — Husband/wife duo, The Gray Havens, announce the release of "Storehouse Acoustic."
The original album version of "Storehouse" resonated quickly with a large audience landing The Gray Havens in a record setting number of streaming playlists for the duo. "With 'Storehouse' connecting so well, we knew we would eventually record an acoustic version." states Artist Garden Entertainment's Keith Stancil. "John Mark McMillan's feature adds a new element to the modern hymn that we think listeners are going to love."

The Gray Havens' David Radford shares "We were honored to have John Mark McMillan as featured artist. We are big fans of his artistry."

The Gray Havens were scheduled to tour with John Mark McMillan this spring but the tour was postponed to fall due to the Covid-19 pandemic.

In addition to the new single, The Gray Havens just announced a special on-line concert scheduled for Thursday, March 26.

Radford shares "Unfortunately, all our shows this spring were postponed. But that doesn't mean you can't see us live. For the first time in five years, we're hosting an on-line concert. We'll be live-streaming as a trio (Licia, myself and our amazing cellist Hitoshi) playing songs, telling stories and taking requests."

The Gray Havens on-line concert will be hosted on their website thegrayhavensmusic.com Thursday, March 26 at 8pm CST.

Known for their unique blend of narrative-pop, The Gray Havens continue to expand their reach into multiple genres with thought provoking lyrical poetry and music. The duo has performed alongside such artists as The Oh Hellos, Josh Garrels, Ben Rector, John Marc McMillan, Andrew Peterson, Drew Holcomb among others.

For further information, visit thegrayhavensmusic.com or contact Artist Garden Entertainment.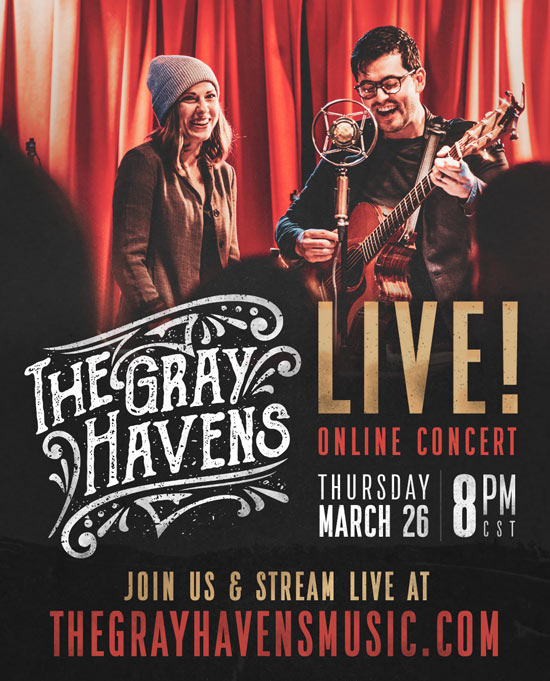 ###
For more info on The Gray Havens, visit the JFH Indie Artists Database.