NATHAN THOMAS RELEASES POWERFULLY RELEVANT "SKY IS FALLING"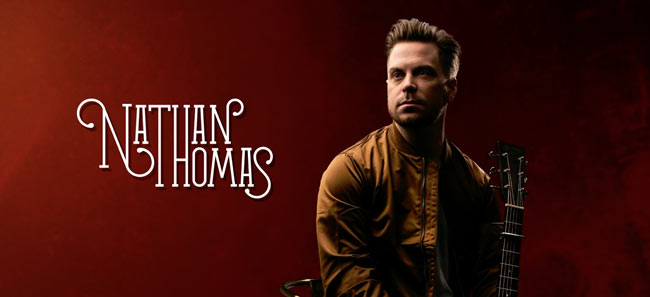 NEWS SOURCE: Radar Talent Agency
March 27, 2020
(Nashville, TN) Radar Talent Agency announces a timely music video from contemporary country artist Nathan Thomas. During this unprecedented time in our country, and the world around us, Thomas brings us a song that strikes a cord of encouragement, perseverance, and hope! RTA owner, Doran Eichenberg, shares, "There are times in history that, although chaos, fear, and discouragement seek to rule, an artist takes the despair surrounding them and creates inspiration for us all. That's what I see in this song from Nathan."
Many around the world are struggling with incredible challenges and devastating loss; however, for native Nashvillian Thomas, this comes on the heels of personal heartache as well. Just days before his album release show of Simpler Times, Nathan Thomas was crushed with the news of loss. His best friend was tragically killed in a car accident. This was also amidst the tornado that ripped through music city leaving many friends and neighbors homeless and in a vulnerable place.
"It's times like these more than any when our heart and resilience are tested. Most of us have never experienced anything like this in our lifetime. There is no doubt that many are experiencing fear and uncertainty like never before, but if we stop and pay attention, we will find that there are amazing acts of compassion being demonstrated all around us. And for many, there is this moment in time, where everything else stops, and we can truly appreciate all that we have to be thankful for, and the things that (for me) are so easily taken for granted. My hope is that this song creates a bright spot in the darkness." - Nathan Thomas

About Nathan Thomas
Singer-songwriter Nathan Thomas is something of a rarity, in more than just one respect. A lifelong Nashville resident, he's the son of an in-demand musician who has played with acts as varied as bluegrass legend Del McCoury and future Country Music Hall of Fame member Barbara Mandrell. From shadowing his dad during local performances to playing in bands in high school, and now to the present-day, creating and performing music has been his passion. As a young man, there was music everywhere around him, but more importantly, there has always been that spark inside of him to create and perform. With the release of his debut project, Simpler Times, the spark has become a bright, colorful inferno.
###