NASHVILLE BASED INDIE POP DUO CLEMENCY UNVEIL NEW SINGLE "KING OF YOUR HEART"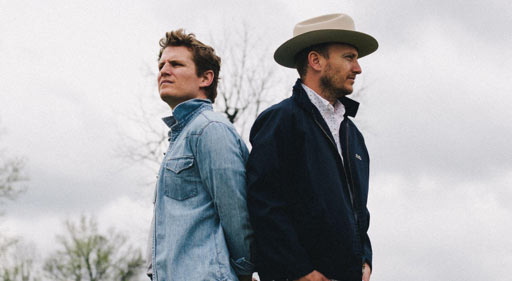 NEWS SOURCE: Soundtrack Media for Life
April 1, 2020
(NASHVILLE) -- Nashville based indie pop duo Clemency released a brand new song this week, and the first of many to come. The track "King of Your Heart," follows in the footsteps of their past releases, filled with their adventurous cinematic sonics and inspirational lyrical themes. "King of Your Heart is a reflection on who or what rules in our hearts," said Jason, "while acknowledging there is one who is worthy to reign."
Brothers Jason and Paul Watkins, natives of Yukon, Oklahoma, have been making music together since high school. The duo, now residing in Nashville, have spent years developing their sound, which has been described as "so incredibly infectious and luminous." Their music has been featured in commercials (John Deere, Timberland, Sports Authority, Pendleton Whiskey) and television shows like MTV's teen mom and CWs Emily Owens, MD., and has received warm response for it's clever use of lo-fi instrumentation.
With three albums and multiple singles under their belt, the brothers have no plans of slowing down. Listeners can expect a consistent flow of new tracks in the months ahead.
Listen to "King of Your Heart" today at the links below.
Spotify: http://hyperurl.co/KOYH-Spotify
Apple Music: http://hyperurl.co/KOYH-Apple
Amazon Music: http://hyperurl.co/KOYH-Amazon
Soundcloud: http://hyperurl.co/KOYH-soundcloud
Follow Clemency
Website: https://www.clemencyonline.com/
Facebook: https://www.facebook.com/clemencymusic/
Instagram: https://www.instagram.com/clemencymusic/
###