NATASHA OWENS ENCOURAGES CHRISTIANS GLOBALLY TO STAND FIRM IN THEIR FAITH
New Single, "Stand," Releases Today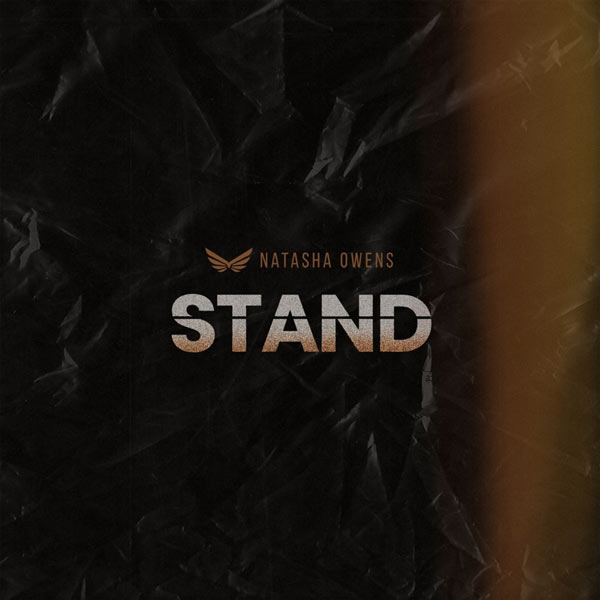 NEWS SOURCE: Hoganson Media
April 3, 2020
Award-winning singer / songwriter Natasha Owens globally releases "Stand" today (April 3) from Radiate Music. Available at digital retailers and streaming outlets globally through the link, https://ffm.to/nostand, the song is meant to be an encouragement for believers in this season where so many are struggling.
Inspired by 1 Corinthians 16:13 and John 8:12, "Stand" was co-written by five-time Dove Award winner with 31 No. 1 songs, Tony Wood, and GRAMMY-nominated, two-time Dove Award-winning "Producer of the Year," Ian Eskelin, who also produced the song.
"You've probably heard the popular old saying, 'If we don't stand for something, we'll fall for anything.' This isn't just a pithy phrase—it's actually a biblical principle!" exclaims Eskelin. "In the world, there are many things fighting for our attention, trying to distract us. The Bible tells the people of God to stand guard, stand firm in unity, and be immovable. Together, we have to hold on to the Truth."
"With everything going on around us, now—more than ever—we have to be a light and stand for Truth," agrees Owens "We can't bow out now. Too much is at stake! It is our sacred calling and mission to display the light and glory of Christ, no matter the circumstances."
Stand for truth
Stand and be a light
Stand for whatever things are
Good and right
And if we're falling
It's to our knees
Crying Jesus
It's You we need
So we can stand
("Stand" chorus)
In a series of new, anthemic songs of worship from Owens, "Stand," whose lyric video premieres this week from CCM Magazine, follows her single, "Treasure," released last month. More new music from Owens is expected in the coming months, with a full-length album being planned for early fall 2020.
For all the latest Natasha Owens tour, album and more news, visit www.natashaowensmusic.com, www.thewarriorevent.com, Facebook, Twitter and YouTube.
About Natasha Owens:
Owens shares the heartache and pain she experienced in the aftermath of her father's sudden passing with her debut album, I Made it Through, followed by hopeful exhales of optimism with her sophomore release, We Will Rise, which sparked coverage by FOX News, XM Radio and CNN along with a Best Contemporary Album of the Year NewReleaseToday.com WE LOVE Christian Music Award. For her current album, Warrior, produced by Eskelin, Owens offers an "overcomer's record" after nearly dying following a diagnostic, arteriogram procedure that accidentally punctured an artery. The album has been heralded as a "triumphant…sonic landscape" (NewReleaseToday.com) and "a solid mixture of vertical praise and pop-flavored jams" (CCM Magazine), and reintroduces Owens lyrically, sonically and thematically. Based in Dallas, TX, Owens has toured with such bestselling artists as Michael W. Smith, Jonathan Cain (Journey), Jeremy Camp, Matthew West, Audio Adrenaline, Danny Gokey, Plumb, John Waller, JJ Weeks, Jason Crabb, 7eventh Time Down and more.
About Radiate Music:
Founded by Ian Eskelin, Radiate Music launched summer 2015. Eskelin's 20-plus-year resume in the music business, ranging from being a recording artist to a record executive, gives him a unique perspective in partnering with artists who are passionate about impacting culture with music. Eskelin, who has recorded more than 50 Top 10 singles in the United States alone, including 20 No. 1 songs, and whose songs have been licensed for use by ABC, NBC, CBS, ESPN and many feature films, is looking to break additional ground with Radiate. In addition to Owens, Radiate's artist roster includes John Waller, About A Mile, JJ Weeks, Attaboy, Inspiration Worship, Pearl City Worship and Aaron Bucks.
###