TORI HARPER RELEASES SELAH APRIL 24
EP Chronicles Harper's Journey Of Trusting God

Who "Loves, Heals And Renews Us"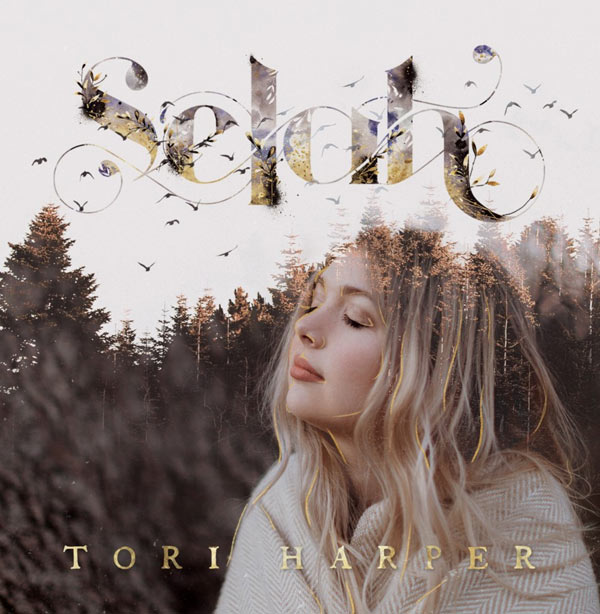 NEWS SOURCE: Hoganson Media
April 21, 2020
Franklin, TN-based singer/songwriter Tori Harper releases Selah to digital retailers and streaming outlets globally April 24 through Awaken Saint Records and The Fuel Music. The four-song EP is a musical outpouring of Harper's personal journey over the last three years, and reflects the questions and honest cries of her heart to God.
Produced by Max Corwin ("The Wreck," "Resurrect" and "Hiding Place") and Tommy Iceland ("Closer"), Harper shares, "This project is all about showing how God can bring dead things back to life, how He can make something beautiful out of nothing, and how He can bring healing in the most unlikely situations."
Written during a particularly tumultuous time during her young life, Harper reveals, "These songs came from finding God in the middle of the pain of breaking off my engagement in early 2019. My relationship had become toxic and I knew that God was leading me to break it off, but it was a hard pill to swallow. Even afterwards I had moments of doubt and wondered if I had the done the right thing."
Opening Selah with her confessional "The Wreck," whose lyric video is premiered by CCM Magazine today at https://www.ccmmagazine.com/features/exclusive-video-premiere-tori-harper-the-wreck, Harper shares, "'The Wreck' is about trusting that God knows best, and that He is with us. He isn't afraid of our questions."
Where are you Lord? Where are you Lord?
In the middle of the mess
Lord show me how, to live faith out
In the middle of the wreck
In the middle of the wreck
(Lyrics from "The Wreck" chorus)
Chronicling her spiritual and emotional transformation, the EP continues with "Resurrect." "I felt like I was so deep in despair that I was dead on the inside, but God is a resurrection God!" exclaims Harper. "If I can believe in all these other amazing miracles He did, then surely I can find the faith to believe that He can bring me back to life as well."
With the song "Hiding Place" about "what it means to rest in God fully surrendered, allowing his healing to take place," Selah closes with "Closer." "God's wisdom is perfect, His empathy is perfect," proclaims Harper. "God alone can understand what we go through better than anyone else. God even takes this a step further. He doesn't just listen and understand us to a perfect capacity, He also loves, heals and renews us!"
Developing a companion devotional book to Selah to release soon, Harper's new EP follows her hit single "Revival" released last spring, and her acclaimed debut EP, Seasons.
All the latest Tori Harper news, tour dates and more can be found at www.toriharper.com, Facebook, YouTube and Instagram.
About Tori Harper:
Twenty-one-year-old Tori Harper's songs are meant to speak truth over people as she vulnerably shares her experiences and the ways in which she has seen God work in her own life. Her 2018 debut EP Seasons sparked the radio single, "After Dark," which was penned for a friend who was battling bulimia. Her second single from the EP, "Joy," hit the Top 20 (No. 18) on Billboard's Christian Airplay chart. Her latest stand-alone single, "Revival," debuted at No. 5 on All Access' What's In Store Music Currents chart ahead of artists like Train, Michael Bublé, Josh Groban and Avril Lavigne. Co-writing songs with Cindy Morgan, Mia Fieldes, Bryan and Katie Torwalt, All Sons & Daughters and more, while further contributing background vocals to songs recorded by Chris Tomlin and Tenth Avenue North, Harper aspires to be the type of artist who points her fellow sojourners to the truth of God's Word.
About The Fuel Music:
Established in 2008, The Fuel Music & Management, LLC, is a leading artist management and artist solutions company that independently distributes music internationally. Based in Nashville, TN, the Fuel team brings nearly 70 years of combined music industry experience in record label operations, major label distribution and marketing, and artist management for artists ranging from upstart bands to GRAMMY Award-winning, multi-Platinum artists. More information on the company can be found at www.thefuelmusic.com.
###