JOSH WILSON RELEASES NEW SINGLE, "REVOLUTIONARY," TODAY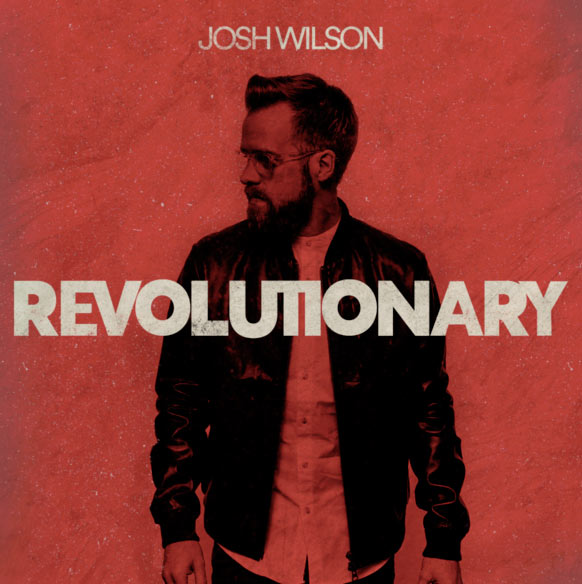 NEWS SOURCE: Merge PR
April 24, 2020
NASHVILLE, TN - (APRIL 24, 2020) -
Black River Christian artist Josh Wilson introduces his new single,
"Revolutionary"
today. The new song was co-written by Josh Wilson, Steve Fee, James Tealy and Jason Mater and produced by Jeff Sojka.
"'Revolutionary' is all about kindness," shares Josh Wilson. "I believe that kindness matters. It's so easy to get caught up in all of the negativity we see in the world and on the news, and this song is a reminder that we are called to more than that. We're called to love as Christ has loved us. I am so encouraged by the acts of kindness I've seen recently, even amidst a worldwide pandemic, even in an election year. In many ways, our struggles are actually bringing us together. We're learning that we all have a lot more in common than we thought, and it's beautiful to see the ways people are serving each other. The lyrics are a prayer for God, through us, to start a revolution of kindness. Will you join us?"
"Revolutionary" officially goes for adds May 29th and follows his other hits: "Dream Small," "Borrow (One Day At A Time)" and "OK," from his EP Don't Look Back, which released in 2019.
Like many artists during this pandemic season, Wilson has created ways to share his music virtually as he has performed for churches on a virtual tour as well as participated in many online concerts such as the Gospel Music Association's #LoveGoesViral benefit. He has also shown appreciation for those working on the frontlines of the pandemic at Vanderbilt University Medical Center via #Gratitunes with his song "Dream Small," which he customized the lyrics to mention "doctors and nurses of the world."
ABOUT JOSH WILSON:

Black River Christian singer/songwriter Josh Wilson's new single,
"Revolutionary"
released April 24, 2020 written by Josh Wilson, Steve Fee, James Tealy and Jason Mater and produced by Jeff Sojka. This is the first release of new music following his EP
Don't Look Back
, which featured the hits, "Dream Small" and "Borrow (One Day At A Time)." The five-track project is all written or co-written by Wilson. As a multi-instrumentalist and live-looping enthusiast, he's been known to play and record as many as 20 instruments on stage at any given time. Watch the 360° video "Borrow (One Day At A Time)" – Solo Experience
here
. Wilson became a staple at radio, amassing two No. 1's ("Jesus Is Alive" and "Before The Morning") and multiple Top 10 hits, such as "That Was Then, This Is Now," "Savior, Please," "I Refuse," "Fall Apart," and "Carry Me." "Before The Morning" landed on Billboard's Year-End Christian Songs chart at No. 4 in 2012, and that same year Wilson was also named ASCAP's Writer/Artist of the Year. He has toured with some of the genre's biggest acts including Third Day, Steven Curtis Chapman, Casting Crowns and Matthew West, and even veteran artists applaud Wilson's carefully honed musicianship and admire his impressive live show. The Texas-native resides in Nashville, Tennessee with his wife of ten years, Becca, and their young son. For more information about Josh Wilson, please visit JoshWilsonMusic.com, and follow him on social media:
Facebook
,
Twitter
, and
Instagram
.
###
For more info on Josh Wilson, visit the JFH Artists Database.