Matthew Parker Debuts New Single 'Snapshot (Feat. JSteph)'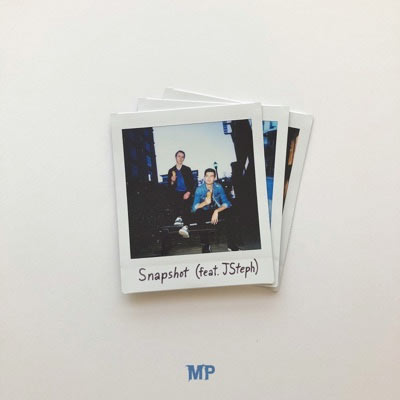 NEWS SOURCE: DREAM Records
May 15, 2020
Los Angeles, CA (May, 2020) -- Pop artist and songwriter Matthew Parker is proud to announce the release of his latest new single, "Snapshot (feat. JSteph)" (DREAM Records). This fresh new track is available today at all digital retail outlets and was self-produced by Parker.
"I wrote "Snapshot" with my friend and fellow music artist JSteph", says Matthew. It's called 'Snapshot' because it's about the times in your life when you're in the middle of a good moment and you take a mental picture, or "snapshot" to remember the moment and the way it made you feel. It's about fully appreciating the good times while you're in them. As a lyric in the song says, "we say we miss the good old days, but maybe right now is the good old days, and soon they will be gone." So appreciate every moment that God has given you, and don't let the best times of your life go by without fully appreciating them. I hope you enjoy 'Snapshot'."
The track was just recently sent out to Hot AC / CHR radio and will be going for adds on Monday, May 18th. The song has seen early traction with new adds from WLJW/Traverse City-Petosky, MI; WORQ/Green Bay, WI; KPUL/Des Moines, IA, KADI/Springfield, MO; WNFA/Port Huron, MI; and more.

With over 35M global streams, seven top 30 Billboard Hot AC / CHR (with three in the top 5) charting radio singles, and multiple songs featured on Dude Perfect, Starbucks, ESPN, MTV and more, Parker has had quite the career so far but he's just getting started.
Check out "Snapshot (feat. JSteph)":
Connect with Matthew Parker:
Website | Twitter | Facebook | Instagram | Soundcloud
ABOUT MATTHEW PARKER:
Matthew Parker grew up in a small town in Michigan. He wasn't especially interested in music as a kid, but that all changed at age 12 after learning guitar and jamming with his brothers for a while, when music really "clicked" for him. He began writing and recording his own songs on the family computer, and slowly got into making electronic music. Fast forward 10 years, and Matthew has released a good plethora of many styles of music and has garnered attention not only for his original music, but also for his remixes of Capital Kings, Lecrae, Andy Mineo, Jonathan Thulin, and more. With many fans in the States and a small army of fans worldwide, things can only go up for Matthew, who is enjoying every little bit of this crazy adventure.
ABOUT DREAM RECORDS:
DREAM was founded in 2008 to provide artists with a genuine approach to how real artist development should be done. By allowing for a partnership as a business model, Dream's artists empower themselves to develop and carry out a real vision for their lives as they affect other people's lives with their music and message. Incorporating social media, press, radio and touring it's allowing it's artists grow together as a family.
###
For more info on Matthew Parker, visit the JFH Artists Database.