TITUS SHOWERS "IT'S GONNA BE ALRIGHT" (REMIX) FEATURING JERMAINE DOLLY CRACKS BILLBOARD GOSPEL RADIO AIRPLAY TOP 30
"IT'S GONNA BE ALRIGHT" (REMIX) CONCEPT MUSIC VIDEO HAS OVER 300,000 YOUTUBE VIEWS WITHIN FOUR WEEKS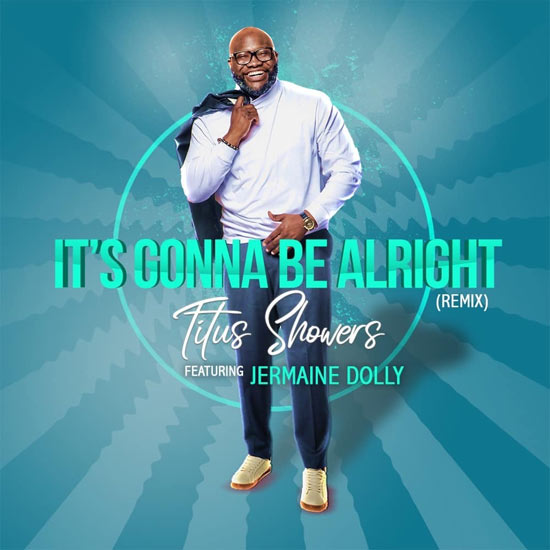 NEWS SOURCE: Hardy PR
May 20, 2020
ATLANTA, GA (Wednesday, May 20, 2020) - - Two-time Stellar Award-nominated chart-topping singer-songwriter Titus Showers second radio single, "It's Gonna Be Alright" (remix) from his Billboard #1 EP WHO? spends two consecutive weeks on Billboard Gospel Airplay Top 30 chart at #26. Current Billboard #1 artist Jermaine Dolly, is featured on the remix track and concept music video. which has generated over 300,000 YouTube views.
View the concept music video for "It's Gonna Be Alright" (remix) here:
https://youtu.be/bwEeGNOtncQ
Get the latest project from Titus Showers here:
http://smarturl.it/tshowerswho
Co-written by Titus Showers along with GRAMMY® nominated super-producer, Lucious Hoskins, "It's Gonna Be Alright" (remix) is the follow-up to the Billboard Top 10 digital track and lead single "In His Name." The EP also features Top 15 radio single "Better" featuring Canton Jones and Top 30 radio single "Immediately."
If the name "Showers" rings a bell, it is because Titus is one of 10 siblings that previously recorded as the family group The Showers. As a group, The Showers received numerous accolades such as Stellar Award nominations and ministered on stages around the country including the Essence Music Festival, The New Orleans Jazz & Heritage Festival, and the 700 Club.
Connect With Titus Showers:
Facebook: /IAmTitusShowers| Twitter: @IAmTitusShowers |IG: @IAmTitusShowers Website: www.IAmTitusShowers.com
###