Katie Lighty debuts "Where I Belong" EP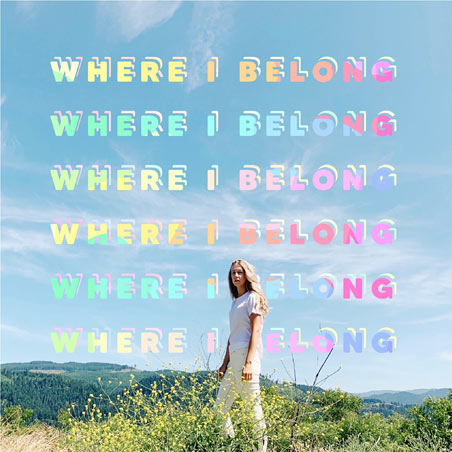 NEWS SOURCE: Alvarez
July 31, 2020
Hailing from the Pacific Northwest, Katie Lighty is stepping into something that she has felt called to since she first met Jesus. The EP "Where I Belong" highlights Katie's deep creativity, strong sensibilities for writing a great song, with a worshipful posture throughout.
Teaming up with long time friend and producer Sajan Nauriyal, Katie set out to bring to light a group of songs that were birthed from some of the biggest challenges she has ever faced. Songs like "Home" and "Shepherd" express a raw desire to simply be with God. "Where You Are" and "Into Your Love" bring us into a joyful remembrance of the beauty of walking with God. "Taste & See" highlights an intimate & worshipful moment based on the scriptures.
Talking about her journey in creating this EP, Katie shared this: "All these songs are very personal, they were written in my bedroom and were my response to Jesus when he remained my only constant during many seasons of change and loss. Through the grief, through the pain, I was learning how to be truly content in Him. Comprehending the fact that Jesus himself is my home and where I belong. Ultimately I felt these songs were an actual body of work. I thought this might be something that is beyond me and that's what pushed me to step out as an artist and songwriter to create this EP." Where I Belong is available now on all platforms.
FOLLOW KATIE:
###