Futures Releases New Track, "Canít Steal This Love"
New Music Video Available Now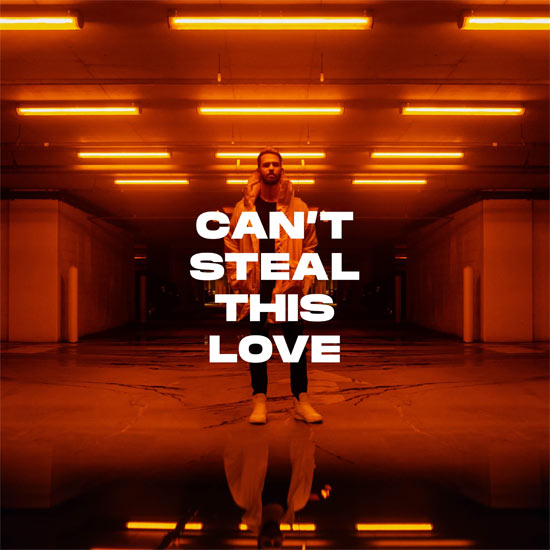 NEWS SOURCE: DREAM Records
February 26, 2021
Los Angeles, CA (February, 2021) -- Futures is proud to announce the release of their new track "Can't Steal This Love" (DREAM Records) available now. This hopeful and melodic pop track by the team from Atlanta, GA features singer Ryan Rolls. The group also releases their new music video for the track. The song was produced by Andrew Barlow and the video was produced by Mark Evans & Danaë Leslie; directed by George Sumrall. The group talks about the making of their new track.
"2020 was a year where it felt like our plans had gone up in flames. Life as we knew it felt so uncertain and we knew we needed to write a reminder about the one constant that we have confidence in. Romans 8:39 says that there is nothing able to separate us from the love of God - not even our present fears or worries about the future. This is the message of Can't Steal This Love, that nothing and no one can steal God's love away from us."
The group's recently released track "Just So Good" has seen recent success with debuts in both the top 30 Billboard Hot AC / CHR chart and the Hot Chart and reaching the 250,000 streaming mark in a few weeks.
Connect with Futures:
Website | Facebook | Instagram | YouTube
ABOUT FUTURES:
Futures is the Pop/Worship expression of Influencers Church in Australia & the USA. Along the way they've topped the Australian Inspirational iTunes charts as well as the USA Christian Singles Chart with the release of Imaginations (2017), followed by their debut LP Just the Cross (2019). 2021 heralds a significant new season for the band after their recent label signing with Dream Records. A brand new collection is in the works with singles releasing throughout the year. The futures are looking bright.
ABOUT DREAM RECORDS:
DREAM provides artists with a genuine approach to how real artist development should be done. By allowing for a partnership as a business model, DREAM artists empower themselves to develop and carry out a real vision for their lives as they affect other people's lives with their music and message. Incorporating social media, press, radio and touring, DREAM is helping its artists grow together as a family. DREAM was founded in 2008 and has grown to multiple labels and a publishing company.
###