FORMER ELEVATION WORSHIP LEAD SINGER MATTHEWS NTLELE RELEASES NEW SONG "START OVER"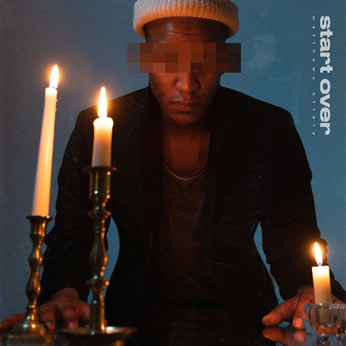 NEWS SOURCE: KDM Creative Agency
May 3, 2021
Matthews Ntlele is a South African singer and songwriter. He was born and raised in South Africa and grew up during Apartheid, one of the country's most troubled times. Matthews attended Hillsong International Leadership College in Sydney, Australia. It was there he interned under Reuben Morgan and began developing his craft as a skilled worship leader.
Soon after Hillsong, Matthews joined the Grammy nominated contemporary worship music band, Elevation Worship, in North Carolina. During his time with Elevation Worship, Matthews was a prominent part of an accomplished team of songwriters and musicians who wrote and performed anthems that have shifted the landscape of Worship Music across the globe.
Matthews has co-written some of their most prominent titles including "Here As In Heaven," "Resurrecting," and "Echo."
Upon his departure from Elevation Worship, Matthews felt a deep calling to embark on a solo career whereby he could write and perform songs that more intimately reflect his personal testimony and fulfill his hunger to help and heal others.
"I had a vision when I was a little boy of standing on a stage looking out at the people. The percussive promise of God's plan and purpose for my life has always rhythmically beaten through my veins. I carry with me the vivid memories of a life fully lived, of languages spoken, of places visited, of stages stood on, of people's hearts stamped by my voice and filled with hope because of the lyrics and sounds of my soul. For all my life, I have been feeling, loving, learning, growing, yearning, and navigating an unending path toward internal peace and power. I strive to graciously allow the lyric and melody of my songs to whisper the story of my struggles and pain AND roar and radiate my testimony and the illumination within my spirit." – Matthews Ntlele
Get "Start Over" here: https://lnk.to/mn_startover
Inquires: infokdmsa@gmail.com
Instagram: https://www.instagram.com/matthews_ntlele/
Twitter: https://twitter.com/matthews_ntlele
Facebook: https://www.facebook.com/mattntlele/
###
For more info on Elevation Worship, visit the JFH Artists Database.