FLOURISH CREATIVE'S THIRD SINGLE, 'MAJESTIC', RELEASING JUNE 18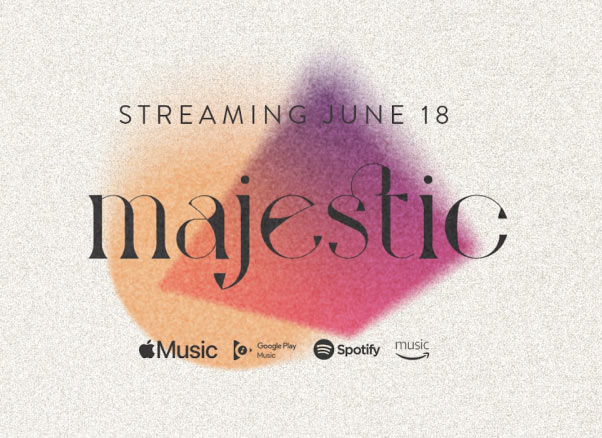 NEWS SOURCE: Marketing with Wisdom
June 18, 2021
AUSTIN, Texas — Flourish Music is continuing a prolific 2021 with the release of their third single, "Majestic," available on all digital platforms June 18.

"Majestic" is the latest single from the worship collective, a track focused on declaring the grandeur of God as well as His closeness.

The Flourish Music team has been putting out a song every month this spring, and June 18th's "Majestic" follows the April release "For My Good" and "Crown Him" that released in May. "Majestic" features Katie Cobbs, a local Austin worship leader and independent artist.

"We've been working over the past year to bring meaningful, creative and accessible songs to the local church," says Jonathan Hunt. "We hope those who listen and sing along with 'Majestic' will truly see themselves in light of who God is."

Flourish Music brings together worship leaders and songwriters from multiple congregations to write and produce worship songs for the local church. With so many churches trying to go it alone, Flourish exists as a place for collaboration, creativity and community.

"Collaboration is what we love," Hunt says. "We love to see songs written for the local church to come alive!"

In addition to releasing their own songs, Flourish Music serves as a creative hub for a number of individual artists, from Mongolian missionaries to creators of urban hip-hop. They give grants to several Austin-area artists every year, and collaborate with artists to raise awareness and funds for their ministries. They hold trainings, house shows and other events to inspire and equip local artists and worship leaders.

"We want to see artists thriving, encouraged and empowered to create great music and art," Hunt says. "We love to come alongside the people we work with and empower them to envision a more beautiful reality."

To learn more about Flourish Creative, or to find out where you can listen to "Majestic," visit their website at https://www.flourishcreative.org.
About Flourish Creative: Flourish exists to see artists, churches & ministry organizations thrive & bless their communities through the arts. We love to empower those around us to envision a more beautiful reality.
###