DANNY GOKEY IS THANKFUL WITH HIS NEW SONG, "AGRADECIDO," AVAILABLE TODAY
PEOPLE.COM EXCLUSIVELY SHARES BEHIND-THE-SCENES VIDEO AND DETAILS ABOUT THE MUSIC VIDEO THAT DEBUTED TODAY


NEWS SOURCE: Merge PR
July 16, 2021
NASHVILLE, TENN. (JULY 16, 2021)
- Three-time GRAMMY nominee
Danny Gokey
has released a new song, "
Agradecido
," from his upcoming August 20th studio album,
Jesus People
. Along with the new song, he debuted the official music video featuring his family in beautiful Puerto Rico.
People.com
also exclusively shared a behind-the-scenes video and photos from the filming of "Agradecido."
Click here
to read more about this song and album and see below to watch the official music video for this Spanglish song, "Agradecido."
Danny Gokey told People.com, "Many people know me from who I was on American Idol, but I wanted to write a song and film a video in such a way that it showed people that this is the other side of my story that a lot of people don't know. I'm grateful for all the blessings that I've received in this life. You think about where I was in 2009 and where I am now, I have lost a spouse and went on American Idol and lost my music career and restarted my music career and got married and had kids…"
His new full-length studio album,
Jesus People
(Capitol Christian Music Group) includes the current radio single, "
Stand In Faith
," along with the recently released "
He Believes In You
." The album showcases features with artists such as Koryn Hawthorne ("We All Need Jesus"), Christine D'Clario ("Cristo Es Necesario"), and Angie Rose ("Do For Love"). Throughout the project, Gokey's songs touch on love, gratitude, and truth.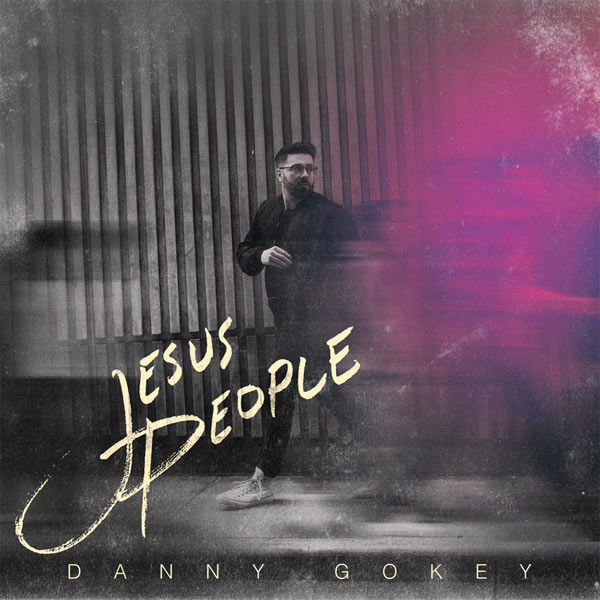 ABOUT DANNY GOKEY: Three-time Grammy Nominee, three-time KLOVE Male Vocalist of the Year, Dove Award winner, and eight-time Dove Award Nominee, Danny Gokey became a favorite of millions of fans as a Top 3 finalist on Season Eight of American Idol. Following Idol, Gokey released his debut album, My Best Days, which debuted at No. 4 on the Billboard Top 200 album chart. Since that time, he has celebrated a series of No. 1's including his follow-up albums Hope In Front of Me, Rise, Haven't Seen It Yet, and his Award-winning holiday album, Christmas Is Here. Spawning singles like "Hope In Front of Me", "Tell Your Heart to Beat Again" (RIAA Gold-certified), "Rise," "The Comeback," and "Haven't Seen It Yet" (RIAA Gold- certified), Danny Gokey has cemented his place on the radio charts with multi-week, multi-chart No. 1 runs both in the United States, Canada, and now in Latin America with the releases of his Spanish singles.
Danny Gokey is a native of Milwaukee, WI and currently lives in Nashville, TN with his wife, Leyicet and their four beautiful children, Daniel, Victoria, Gabriel, and Emanuel. Find out more at
DannyGokey.com
.
###
For more info on Danny Gokey, visit the JFH Artists Database.