NEW SINGLE OUT TODAY FROM SINGER/SONGWRITER CARMEN MILLS
Artist Slated to Perform at Powerlight Fest with Danny Gokey, others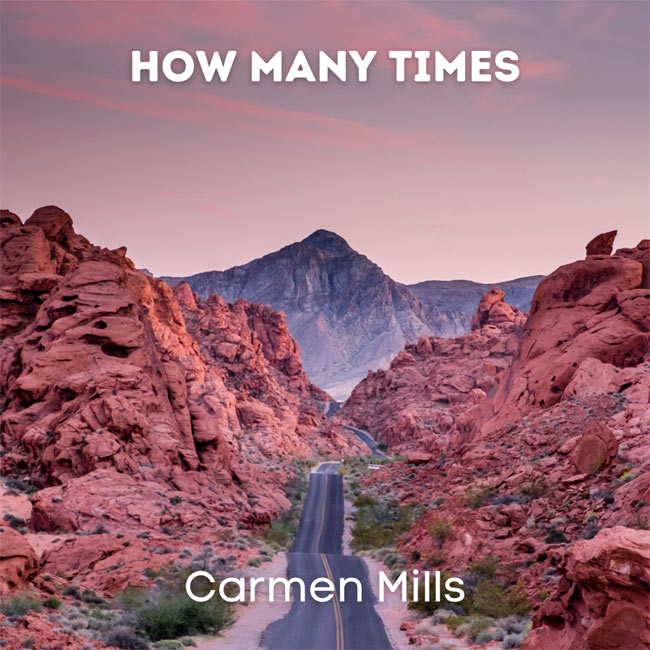 NEWS SOURCE: INOV8 PR
July 20, 2021
NASHVILLE, Tenn. (July 20, 2021) – Christian singer/songwriter Carmen Mills, who candidly shares her story of childhood trauma and depression, offers hope in a new single, "How Many Times," that goes for adds to Christian rock-related media outlets today. Mills wrote the single, which was produced by Sean Hill.
"No matter what you may have done or gone through in your past, there is nothing that the Lord won't forgive you for or help you overcome," says Mills. "You don't need to hide from God since He already knows everything about you. No more running, no more hiding. You can truly find love. When you turn to the Lord for help, everything is forgiven and forgotten."
Mills is set to appear at the Powerlight Festival at the Illinois State Fair on August 22, sharing the stage with Mac Powell, Danny Gokey, Boiling Point, Tom Golly, Kalab and others.
Music provided healing for Mills at an early age, she says. As she heard music, then wrote music, and, finally, sang to others, she experienced peace and connection that she had yearned for since her childhood.
Mills was adopted as a toddler from a Costa Rican orphanage by an American couple. The pain she experienced prior to her adoption, including
abandonment and severe malnutrition, manifested itself into anxiety and depression as Mills grew into adulthood. Mills openly shares about her struggles through her music and her story as a way to offer hope and encouragement to others who may have similar challenges.
To learn more about Mills, visit carmenmillsmusic.com and follow her on Facebook, Twitter and Instagram.
Stream/Purchase: https://bit.ly/CMills-HowManyTimes
###