SILENT PLANET ANNOUNCE NEW ALBUM 'IRIDESCENT' OUT NOVEMBER 12 via SOLID STATE RECORDS
LISTEN
TO THE SONG AND WATCH THE MUSIC VIDEO FOR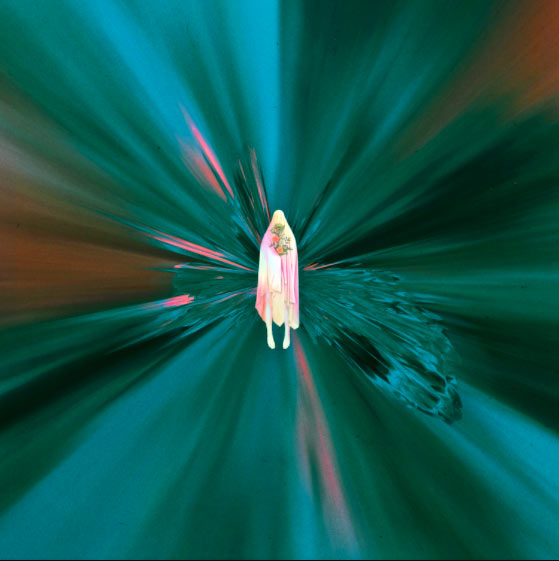 NEWS SOURCE: Merge PR
September 17, 2021
SEPTEMBER 17, 2021 – Metal band, Silent Planet, have unveiled details surrounding their upcoming new album 'Iridescent' out November 12 via Solid State Records. The album is now available for digital pre-order at this link:
https://silentplanet.ffm.to/iridescent
. The album will be available for physical pre-order next week.
"Terminal was another song from this album that was inspired by my stay in a mental hospital," explains vocalist Garrett Russell. "For most of my life I have been a very sober person, and this song is about my experience with mind-altering medications while being in-patient."
"As I took my meds, I watched the world shift around me, and even my own reflection started to shift. I was met with strange visions and imagery, some of which was congruent with ancient mythology. It was during all of this that I began to wonder if the hopelessness was buried too deep for medications to solve on their own. Maybe, I wondered, this is simply the human condition. But above all, I hope the listener understands that our albums are meant to be understood as whole pieces, and while this song is certainly coming from my genuine experience with despair, there's more to the Iridescent story that's yet to be revealed."
Last month, the band released a brand-new song called "Panopticon", also taken from the upcoming album and was lauded by publications and fans for its musicianship and lyrical storytelling. "Panopticon paints a dystopian view of the future, one where technological advances have pacified the human spirit and made us apathetic in the face of an increasingly malevolent, post-singularity AI that was developed under the premise of security... ultimately becoming a tyrannical overlord." explains says Russell. Fans can stream "Panopticon" here:
https://silentplanet.ffm.to/panopticon
The band has always been revered for their unique fusion of storytelling lyrics and modern metal and have been plotting a new chapter set against a backdrop of bleak cinematic soundscapes.
'Iridescent' Track Listing
1. 112
2. Translate the Night
3. Trilogy
4. Second Sun
5. Panopticon
6. The Sound Of Sleep
7. Alive, as a Housefire
8. Terminal
9. (liminal);
10. Anhedonia
11. Till We Have Faces
12. Iridescent
Since forming in Southern California in 2009, Silent Planet have steadily gained traction by playing local venues throughout California and expanding to the DIY touring scene throughout the United States. Over the past 9+ years, the band gained prominence thanks to their vast array of influences.
Follow Silent Planet
###
For more info on Silent Planet, visit the JFH Artists Database.