STEVEN MALCOLM REACHES NEW APEX WITH "ON POINT" MUSIC VIDEO
5X DOVE AWARD NOMINEES FOLLOW UP TO ALL IS TRUE EP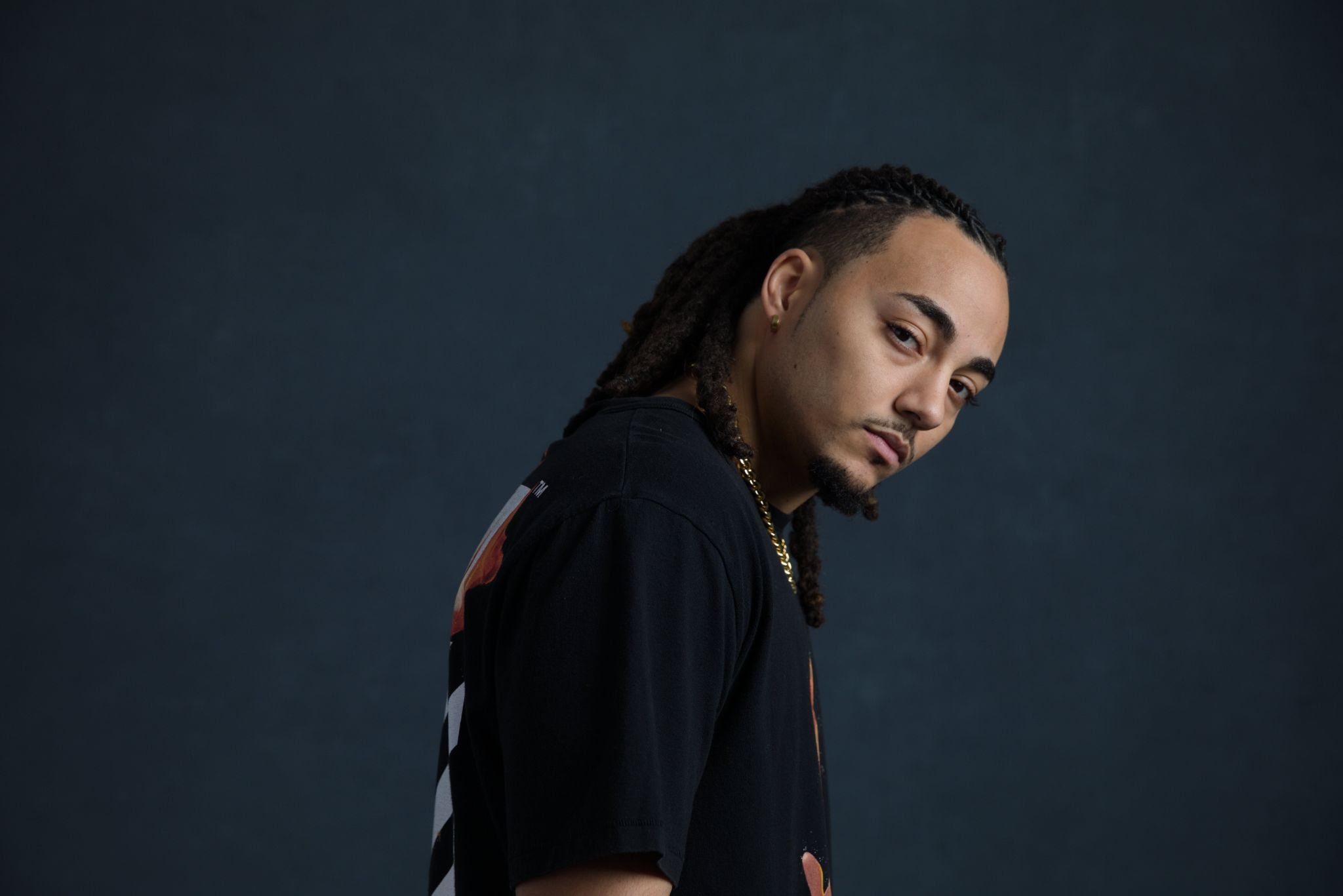 NEWS SOURCE: Garden State Hip-Hop
October 8, 2021
NASHVILLE, TENN. (OCTOBER 08, 2021) CHH powerhouse Steven Malcolm returns with a hard-hitting music video for "On Point" featuring KB. Available today, the award-winning rhyme slinger reaches a new apex with his latest effort.
"'On Point' is all about being sharp and withstanding the test of time!" says Malcolm, who fills the song with trap beats, a cyclical piano hook, and shoutouts to iconic quarterback Tom Brady. "Defying the odds is never easy," he continues, "but a sharp mind can overcome any obstacle. The greatest QB and my favorite football player being Tom Brady, I couldn't help but use the best as the metaphor."
The music video follows Steven's impressive EP All Is True
HERE
(nearly 700K Spotify streams) which was met with praise by RESPECT, Elevator Mag, Audacy among other publications - the latter of those mentioned writing, "In the age of conscious rap and sharing truths via storytelling, Steven Malcolm fits right in with the likes of J. Cole, Kendrick Lamar, D Smoke and Nipsey Hussle."
If that EP found Malcolm focusing on songs about truth, then "On Point" finds him focusing on tenacity. He raps about his day-to-day work ethic and his God-given talent, splitting the song's verses with KB along the way. Given the multiple mentions of Tom Brady, it's no coincidence that "On Point" sometimes feels like the hip-hop equivalent of an athlete's comments during a pre-game interview. Here, Steven Malcolm is limber, laced up, and ready to take the field.
"This record is all about high energy and motivation for anyone who is looking to be focused!" he explains.
Described by Dirty-Glove as "Michigan's best kept secret", Steven's power-hinged anthem is a certified banger. "On Point" is available today. For more information about Steven Malcolm, visit the links below.
About Steven Malcolm:
Steven Malcolm makes faith-driven hip-hop that's as unique as his multi-cultural background. It's a diverse sound grounded in rap's rhythmic delivery, pop's modern melodies, and God's word, glued together by a street-smart artist whose music has earned five Dove Award nominations and more than 57 million streams.
Released in 2021, All Is True blurs the boundaries between Christian music and larger-than-life hip-hop, delivering universal songs about faith, family, and fidelity. This is hip-hop with a heart, mixing the spirituality of Sunday morning with the energy of Saturday night. It's also an extension of the sound Malcolm has spent the better part of a decade crafting. Raised by a family whose Jamaican-born patriarch was deported back to the Caribbean when his son was only 10 years old, Malcolm first turned to music for a source of stability. He found success in the hip-hop underground with his independent debut, Monster's Ink, then built a larger audience with 2017's self-titled Steven Malcolm. Nominated for three GMA Dove Awards, Steven Malcolm was followed by The Second City, which debuted at Number 11 on Billboard's hip-hop chart in 2019. Tracks like "Fuego'' highlighted his Jamaican roots and reggae influences (both of which were showcased on a number of remixes, which found Malcolm working alongside collaborators like Shaggy, R3HAB, The SoulBots, and Melanie Pfirrman), while a Dove-nominated remix of "Even Louder" featured his duet with seven-time Grammy nominee Natalie Grant.
About Curb | Word Entertainment:
In 2016, Curb Records acquired Word Entertainment, combining two of the music industry's most respected global brands, and more than a century of collective experience. Today, Curb and Word are two of the world's leading independent music companies. Owned and operated by Mike Curb, the Curb | Word family includes the labels Curb, Word, Squint, Fervent, Sidewalk, MCC and IVAV, as well as Curb Publishing, Word Publishing, 25 Live, Curb Films, Word Films, Word Entertainment, and Curb Sports, representing top artists and entertainers in Country, Christian, Pop, Rock, and Hip-Hop. For more information, visit
www.curb.com
.
###
For more info on Steven Malcolm, visit the JFH Artists Database.