iNTELLECT PREPARES FOR UPCOMING EP WITH NEW SINGLE "CHOSEN"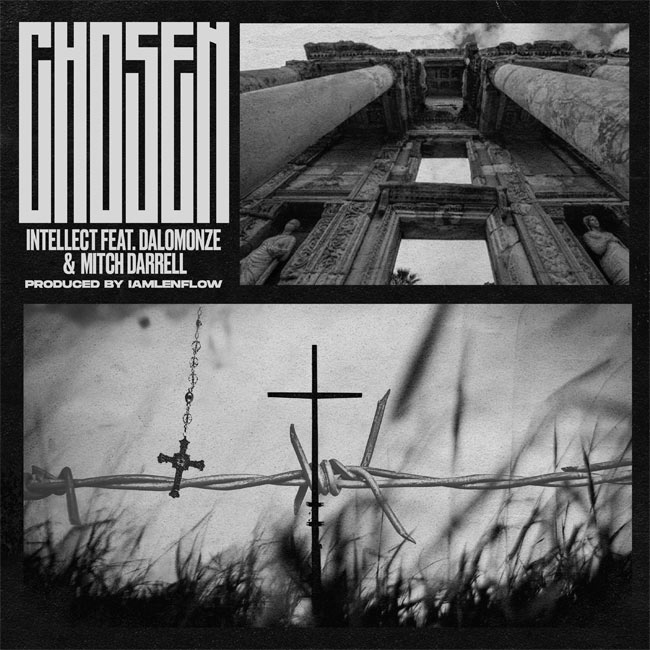 NEWS SOURCE: FiveTwenty Collective
October 18, 2021
Sandusky, OH - Christian Hip Hop's resident boom-bap expert iNTELLECT has released his latest single Chosen. This is not your typical record as it is part of a very special upcoming EP. Well...you could more accurately describe the project as a movie score.
"My church, The Chapel, asked me to partner with them to create a soundtrack that emphasized the theological themes within the book of Ephesians," explains iNTELLECT. "Chosen is one of the songs that will comprise the EP."
Based on Ephesians 1, which explains that we have been chosen, called, and predestined, Chosen features fellow artists DaLomonze and Mitch Darrell. iNTELLECT is collaborating with producer Iamlenflow to create a tailored sound which will serve as the backdrop for a sermon series. The record was crafted around intentional, technical verses as well as a melody-driven hook worthy of any movie trailer.
Chosen is available now across digital music retailers.
Follow iNTELLECT: Instagram | Facebook | Linktree
Song Details
Title: Chosen
Artist: iNTELLECT
Release Date: October 15, 2021
Features: DaLomonze, Mitch Darrell
Production: Iamlenflow
Engineering: iNTELLECT
About iNTELLECT
With a distinct flow, iNTELLECT has used his gift to spread the message of salvation through faith in Jesus Christ to areas throughout the Midwest.
Drawing his inspiration from the Gospel and life experience, iNTELLECT combines biblically sound doctrine with hip hop beats. "Being that I grew up in a home with a Christian mother and an alcoholic father, my mother has been one of the most influential persons in my life. I watched how she constantly prayed for my father (who eventually came to salvation before his death) and I became a firsthand witness on how faith and prayer can change the direst of situations. I watched how she studied the Word of God and how she passionately lived the Christian life while I was growing up. Even though at times I had strayed away from the path, she always told me that God had a plan for my life. Her influence has helped me see the importance of not only living a life of integrity but also to present myself to God as one approved, a worker who does not need to be ashamed and who correctly handles the word of truth (2 Tim. 2:15)."
###