iNTELLECT Announces Reimagined Version of His 'Ephesians' EP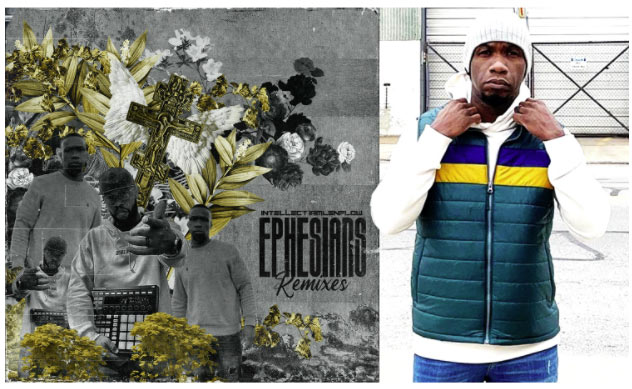 NEWS SOURCE: Cr8 Agency
February 16, 2022
Toledo, OH - Christian rap artist iNTELLECT has followed up his concept project 'Ephesians' with a new remix EP. The original project was created as a soundtrack to a sermon series packed with deep, theological records inspired by the apostle Paul's words to the Ephesians. The Ohio emcee quickly discovered it was one of the most important endeavors he had undertaken in his musical journey.
Now, iNTELLECT has partnered with Iamlenflow, the producer on the original 'Ephesians' EP, to create Ephesians Remixes.
Ephesians Remixes is a four-song revisiting of the records "Chosen", "Grace On My Mind", "It's Worth It", and "Be the Light" that includes features from Mitch Darrell and Minister Squad. "With the remixes, we wanted to take what we thought of as the best songs and give them a more edgy vibe," explains iNTELLECT. "These remixes take the original songs to a whole new level."
The new EP drops on February 18, 2022 across digital music retailers, including Spotify.
Follow iNTELLECT:Linktree | Instagram | Facebook
'Ephesians' Media: FiveTwenty Collective | The Bookkeeper247 | Jesus Freak Hideout
About iNTELLECT
With a distinct flow, iNTELLECT has used his gift to spread the message of salvation through faith in Jesus Christ to areas throughout the Midwest. Drawing his inspiration from the Gospel and life experience, iNTELLECT combines biblically sound doctrine with hip hop beats.
Music and the Message have always been a passion for iNTELLECT. "I've always loved hip hop music; the beats, the lyrics, the whole nine. But at the end of the day, if it's not God-inspired, it's powerless." And recognizing the call to share his faith, iNTELLECT continues to use his talents and gifts to reach a lost generation.
###