Kerry Douglas and Earnest Pugh Earn Their Fourth Number One on BDS and Mediabase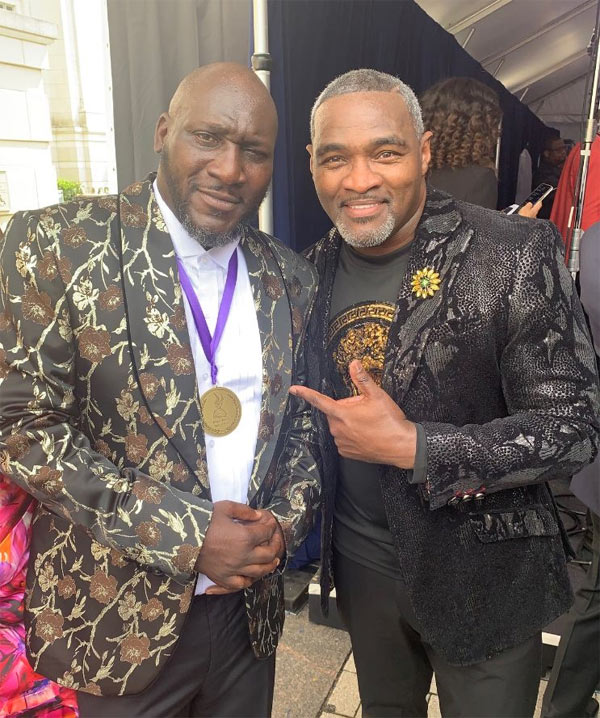 NEWS SOURCE: RGMC Impact
February 28, 2022
(Houston, Texas) "Thank You So Much", the second single from Earnest Pugh's "The Outpour Experience" has reached #1 on the BDS Gospel Radio Chart and the Mediabase. The song was written by Apostle Kevin Davidson; and produced by Michael Bereal and Keith Williams. According to Pugh, after recovering from Covid-19 in 2020 the song was my anthem. I recall laying flat on my back having complications with breathing due to Covid. I said to myself "my praise will never be the same…those two words THANK YOU would take on a new meaning for me.
Pugh credits Blacksmoke Music CEO, Kerry Douglas for all his success at radio. He stated, "It goes without saying that no one has been able to propel my efforts as an artist like Kerry Douglas. Kerry knows me as a person first which is why he has been able to get results from me as an artist. We both agree that its not been easy. We have argued in studio for hours, debated on what song to send to radio, and even walked away from each other as business partners for a season but at the end of the day our common goal is "to be in it to win it!"
Douglas echoes Pugh's sentiments, "I have nothing but love for Earnest Pugh. He is indeed a great artist with a consistent track record of delivering great music especially when people need to hear it. Every successful relationship has its shares of ups and downs as we have, the fact remains that we are able to pull it together and make it work, God does the rest and He brings us to Glory days like this, so congrats Earnest, one more time.:
In a span of close to two decades we were blessed to release 5 CDs via our Joint Venture Deal with EPM Music Group and Blacksmoke Music Worldwide: "Rain On Us" ; "Earnestly Yours"; "The E-Factor"; "Survive" ; "The Outpour Experience" along with several features on The Kerry Douglas Gospel Mix CDs. The Joint Venture Team also ascended to the Top of the Billboard Charts with Hits such as: "Rain On Us"; "I Need Your Glory", "God Wants To Heal You" and most recently "Thank You So Much." Pugh's catalog has steamed over 5 Million over a course of 7 years.
A 20-year military veteran, Pugh says when off the road traveling he enjoys serving in community as Founder of a Non-Profit organization Veterans Emergency Relief (VER) that addresses disparities within the veterans communities across the country. An active member of the NAACP (Brazoria County-Houston Region) , He also enjoys serving on the Veteran and Armed Forces Committee in an effort to effect positive change at the city and country level. He was recently appointed Artist in Residence that the a mega church in Houston-The Church Without Walls under the Pastoral Leadership of Dr. Ralph Douglas West.
###