Christian EDM Artist and DJ, El Vow, Goes Big on His New Single "WAITAMINUTE"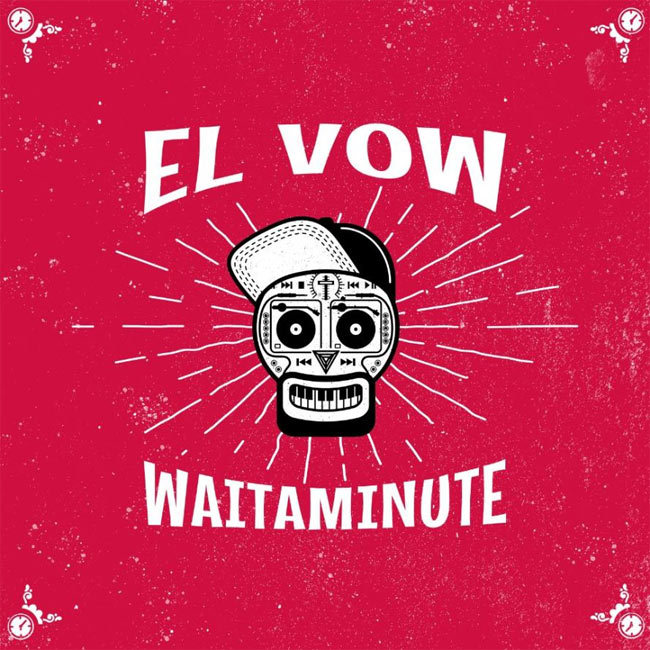 NEWS SOURCE: FiveTwenty Collective
March 22, 2022
Dallas, TX - Few in Christian music are able to seamlessly blend the genres of EDM & Hip Hop with the consistency and precision as El Vow. The Christian EDM (CEDM) artist from Texas has developed his craft touring alongside many of the most recognizable names in Chrsitian Hip Hop. El Vow has been featured by such artists as Social Club Misfits, KB, and Grammy award winning Lecrae.
Vow's extensive touring as a solo artist has taken him from New England to Mexico City and in between. Crafting original records has allowed him to raise the bar for these performances. His latest single is titled "WAITAMINUTE" and released across digital streaming platforms on March 9, 2022.
"I wanted to make something out of the ordinary," explained El Vow. "Big synth drops, big drums, catchy hook, and a Jesus message."
WAITAMINUTE is packed with energy from start to finish that translates to any live setting. It is the kind of record that holds the ability to expand the CEDM genre to new audiences with huge crossover appeal. The single was written, produced, recorded, and engineered from start to finish by El Vow. Stream now on your favorite music platform.
Follow and Support El Vow: Instagram | Twitter | Facebook
About El Vow
To date, El Vow has been featured on several national tours. He also travels extensively as a solo artist and it is the solo performances that have driven him to continue to raise the bar, utilizing the gifts that have been otherwise hidden from the public. These talents include public speaking, videography, photography, design, and many others. "I don't believe I should limit my creativity to just live performances," states El Vow. The music he releases carries a distinguishing style for his listeners. "I want to leave people with something more than just dope beats. I want to give them substance." El Vow is featured on radio rotations in several major cities across the country, this has positioned him outside of the box. Vow's musical influences include Hip Hop, EDM, and deep Latin roots which he slow-cooks and seasons with faith and humor. It is no wonder El Vow continues to leave audiences hungry for more.
###