LOS ANGELES CHRISTIAN ARTIST AND PERFORMER JOE MELENDREZ RELEASES NEW ALBUM, PRAISESHIP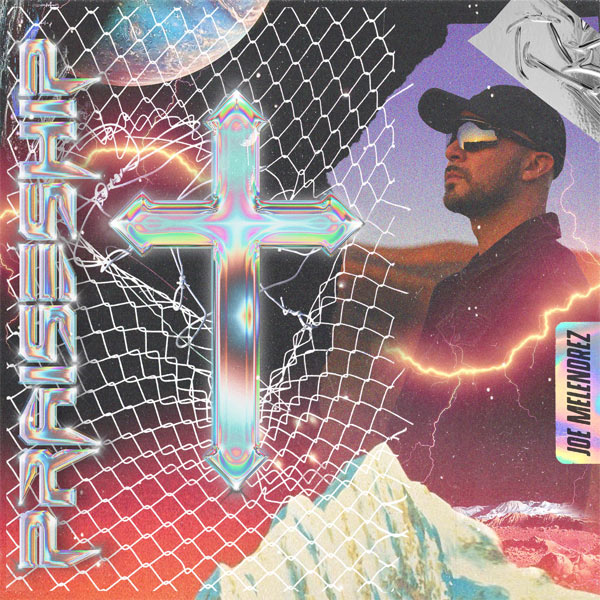 NEWS SOURCE: Marketing with Wisdom
April 14, 2022
LOS ANGELES, CALIFORNIA (APRIL 14, 2022) – Inspired by Psalm 150:6 (Let everything that has breath praise the Lord) the new project by Joe Melendrez, PRAISESHIP, was birthed out of the pandemic, as a reminder that we are all called to praise and worship God, no matter the circumstance.

Integrating hip-hop, EDM, and pop, this 9-track project was masterfully created in collaboration with production duo, Eric Davis & Charlie Mitchener (Feels), and features a dynamic group of artists: Hannah Schaefer, Connor Flanagan, Ricky Gonz, Fr. Rob Galea, and BJSR. Featured vocals were recorded by artists on their own and emailed to producers during the pandemic.

"My hope is that this music will inspire all who listen," shares Melendrez. "That others can go deep into the soundscapes and uplifting scripture-inspired messages. It's music you can listen to when you work out, wake up, drive to work, clean your room, etc. We were made to praise at all times. I pray listeners are able to connect to God in a new and fresh way."

Melendrez loves to include his kids in the music he makes. The opening track "Awakening" features Melendrez's 5-year-old daughter, Antoinette, and "Thank You God" features his 2-year-old son, Anthony. Melendrez is passionate about writing songs of hope that multi-generations can relate to and enjoy.

Five of the tracks on the album were debuted in Germany during the God is Good Festival in July 2021. "I've been sharing these songs live for the past 9 months," says Melendrez. "All who gather are able to dance, sing, chant, and even drift into a special moment of praise. PRAISESHIP is energizing, uplifting, and different than most Christian music."

As one of America's most exciting Catholic performers, Melendrez is a natural MC, a dynamic musical performer, an inspiring speaker, and an expert retreat leader. His new project, PRAISESHIP, is sure to help listeners find new fresh ways to praise God and make a joyful noise.
Awakening
Hold On
This Is The Day (feat. Hannah Schaefer)
Overcome
Keep Going (feat. Connor Flanagan & Hannah Schaefer)
Thank You God
Created (feat. Ricky Gonz)
Every Breath (feat. Fr. Rob Galea)
Overflow (feat. BJSR)
About Joe Melendrez
Joe Melendrez is a Christian speaker and performer who makes faith REAL and RELATABLE. At age fifteen, Joe was featured on MTV and developed a love for performing. Later that year, on a Teen A.C.T.S. Retreat, he encountered the awesome love of God. It was then that he decided to dedicate his life to sharing the Good News. Joe shares the gospel in many unique ways from turning a year of free Chipotle into a burrito ministry, to creating a faith-based clothing line (
God Swagg Apparel
).
Joe's electric ministry of music and evangelization has taken him across the country and around the world to Europe, Africa, Australia, South America. He uses his gifts to animate huge crowds of teens at major youth rallies and conferences. He has released five studio albums, is the host of the Mission Driven Podcast and has a weekly show on KONNECT RADIO (a UK-based Christian Radio Station). Joe currently resides in Los Angeles, California with his wife, Noelle, and their two children.
You can follow him on
Instagram
,
Youtube
,
Facebook
, and
Twitter
. Go to
joemelendrez.com
to learn more.
###