1K PHEW'S NEW MUSIC VIDEO "THE OFFERING" IS INSPIRED BY ICE CUBE'S 2008 COMEDY, FIRST SUNDAY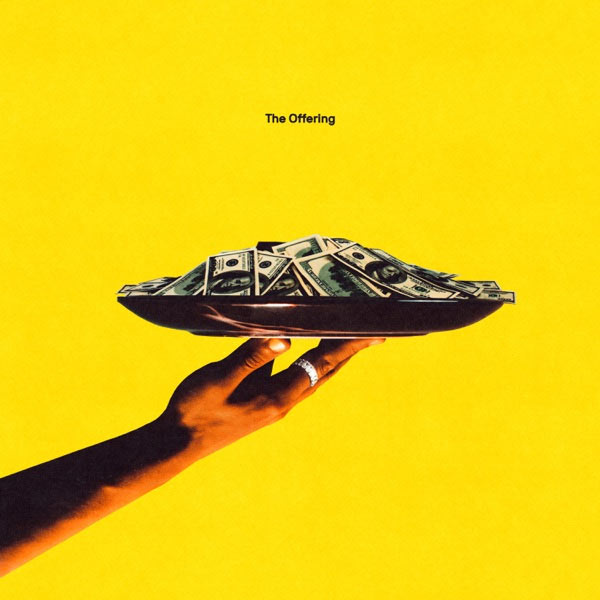 NEWS SOURCE: Jackie O & Co. LLC
May 9, 2022
For Immediate Release [May 6, 2022 Reach Records, Atlanta GA] - From the emergence of OutKast and Goodie Mob in the early '90s to Ludacris and T.I. at the top of 2000, and more recently with Lil Baby, Migos, Young Thug, Gucci Mane, and Future, Atlanta has earned its designation from the New York Times as "hip hop's center of gravity." Adding to the culture and variety of Atlanta's musical landscape is Reach Records artist 1K Phew, an Atlanta native who is elevating trap hip-hop into a new realm that is equally at home in the club or the church and dubbing it "Gospel Rap,"
After releasing No Church In A While, a collaborative album with two times Grammy Award-winning artist Lecrae, 1K Phew is prepping his first solo album, As I Am, and has released the first single from the album, "The Offering," produced by Phenom. The fun and energetic music video for the "The Offering," directed by Derrell Lamar, recreates one of the church robbery scenes from Screen Gems/Cube Vision comedy, "First Sunday" (2008),written, produced, and directed by David E. Talbert and starring Ice Cube, Tracy Morgan, Katt Williams, Loretta Devine, Malinda Williams, Regina Hall, Michael Beach, Rickey Smiley, Olivia Cole and more.
In 1K Phew's version, a bake sale turned scam is overthrown when 1K Phew holds up the church. Like a modern-day Robin Hood, he returns the money to the community, beginning first with Atlanta's Water Boys, then he gives a wad of cash to a surprised grandmother, and finally to a homeless man in need of a good deed. "I chose to parody First Sunday for the video to show the world more of my personality. I want to take my fans on a journey and keep them on the edge of their seats. Watch "The Offering," 1K Phew's comedic recreation of the video. The single "The Offering" is available for streaming now. To stream now, click here [source: Jackie O & Co. LLC).
About 1K Phew
In 2019, 1K Phew hit the ground running on "Hammer Time," a lead single from Lecrae's All Things Work Together album and hasn't turned back since. An Atlanta native, 1K Phew is the only artist signed to the Reach Records roster who was born and raised in the city that the label now calls home. "He has established a sonic brand built on his Atlanta diction, melodic genius, catchy hooks, and impeccably crafted bars. All these elements combines into what Phew calls "Atlanta Street Gospel," and "Gospel Rap. He is leading the way for a new breed of artist who are taking trap music and elevating it.
1K Phew's name comes from "being 1000% real and authentic, no matter what," he shares. They say keep it 100, but we keep it 1000. The older heads who I used to hang with in the A, called us younger ones, nephew, so the Phew part is short for nephew." shares 1K Phew. "I'm just a young kid from Atlanta with something to say," he confesses. "I just want to share my life through this music. My message is faith and hope. The story I'm telling is how I overcame my obstacles. You can't force anybody to follow your way, but you can keep it 1000, let your light shine, and watch them come to you."
About Reach Records:
Reach Records is an Atlanta based independent hip-hop label founded in 2004 by Lecrae and Ben Washer. Long before acclaim, awards, plaques, chart positioning, and radio play, the two started the label because they both love hip-hop and Jesus. Reach Records was launched with no strategy, no funds, no big players, but they made big moves! Today Reach Records is a trailblazing label with a roster of nearly 10 artists and a staff of 20 who are unashamed about sharing their faith and passionate about hip-hop. Reach Records is committed to building a movement that combines faith with music and popular culture. [source: Jackie O & Co. LLC).
Click here to stream "The Offering"
###
For more info on 1K Phew, visit the JFH Artists Database.