LAKEWOOD MUSIC RELEASES NEW SINGLE, "YAHWEH" AHEAD OF UPCOMING ALBUM SHOUT!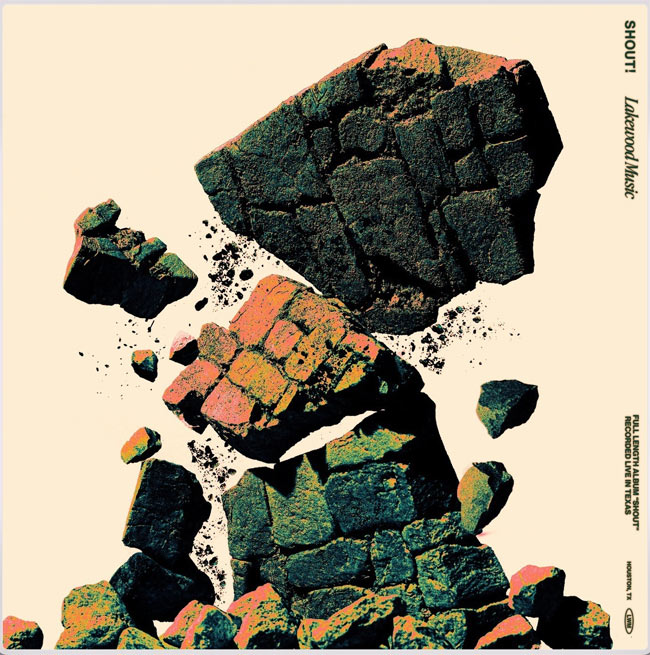 NEWS SOURCE: Wortman Works
September 1, 2022
NASHVILLE, Tenn. (September 1, 2022) - Lakewood Music's latest single, "Yahweh" featuring Travis Greene is available now! CLICK HERE TO LISTEN. This is the second single release from their soon-to-be-released new album, Shout!, coming September 23rd, 2022. Lakewood Music previously released "Can I Get An Amen?" off the album, debuting it at Yankee Stadium in New York City, as well as with a performance on Worship Together. Lakewood Music, one of today's most innovative worship groups, comprises Alexandra Osteen, Tauren Wells, Ramiro Garcia, Deborah Orta, Daniel Martinez, Joe Catuby, Jamie Garcia, Arthur Ceker, Abel Orta, Jr, Aylssa Padilla, James Orta, and Louie Garcia.
"Our new single, 'Yahweh', is an anthem to the glory and honor of our God," shares Alexandra Osteen. "We're so privileged to have collaborated with our friend Travis Greene, who brings such a unique sound to this song. We're excited to see how God uses this track and all the others on the new album."
Shout!, the group's upcoming full-length sophomore release (available for pre-order HERE) features fourteen tracks. Writers include various members of Lakewood Music as well as Jonathan Osteen, Dwan Hill, Melody Noel, Patrick Mayberry, David Moffitt, Ben Cantelon, Jon Reddick, Pat Barrett, Leslie Garcia, William Garcia, Jonathan Traylor, & Travis Greene.
Don't miss Lakewood Music on tour this fall on Tauren Wells' 28-city Joy in the Morning Tour, starting October 6th at the Yuengling Center in Tampa, Florida. For dates, cities, and tickets CLICK HERE.
CLICK HERE to pre-order their new album, Shout!
Track Listing
1. This Is The Day
2. Can I Get an Amen?
3. Shout!
4. The Final Say
5. Yahweh
6. Do What Only You Can Do
7. Come To Me
8. Impossible Possible
9. John + Dodie
10. Good Time for a Miracle
11. Almighty
12. Jesus Never Fails Us
13. Forever And Ever
14. Everything Changes

ABOUT LAKEWOOD MUSIC:
Lakewood Music brings an inspired new wave of worship to the world. Their sound is dynamic, their songs are rich, and the message is authentic. They are led by Alexandra Osteen, whose voice rings with sincerity and grace. With the aim to extend an open invitation of hope, Lakewood Music crafts songs that reach across genres with one unifying theme: the goodness of God. This passionate collection of singers, songwriters, and musicians began at Lakewood Church in Houston, TX. Led by Joel Osteen, the church's more than 60-year legacy is their foundation, and the unique blend of musical styles reflects the extraordinary diversity of their story. Through the television broadcast, Sirius XM radio, and streaming platforms, Lakewood Music's influence extends to an audience of over 200 million people around the world. They have played in iconic venues such as Yankee Stadium with Joel Osteen's Come Home to Hope event and collaborated with multiple Grammy-nominated artists such as Tauren Wells, Travis Greene, Kim Walker-Smith, and Pat Barrett. Lakewood Music will also be supporting Tauren Wells throughout his Joy in the Morning tour.
###