Talasia Delivers Powerful Message In "Everybody Gon See" Visual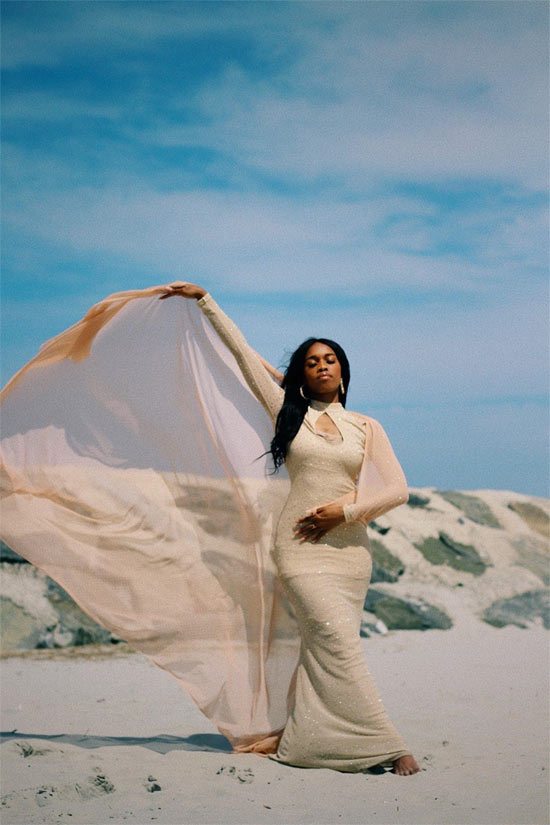 NEWS SOURCE: The Formula
September 19, 2022
Recording singer and songwriter Talasia creates a feeling that encourages everyone to continue on their journey to discovering their divine connection.
Directed by Christopher Cabral, the "Everybody Gon See" visual demonstrates how faith can yield a purposeful life with an abundance of blessings. The intensity of the African-inspired movements, choreographed by Jeffery Muriel, signify God's presence in all areas, especially for those who acknowledge his divine authority. From the passing of the bread to the multitude to the baptism, Talasia introduces the opportunity for everyone to be spiritually empowered through a personal rebirth. She provides a blueprint for choosing a path to a fresh beginning with God.
Produced by Quinten Showell and Donald "Junebug" Rowell, the contemporary up-tempo trap sound seeks to shift how everyone establishes their experience with the living word. The single invites the masses to come together in adoration of God.
"Everybody Gon See is our way of showing off God's creation in a way that was impactful," Talasia said.
She celebrates two nominations at the 7th Annual Avidity Awards including Rhythm & Praise Artist Of The Year, Worship & 808s Artist of the Year. The Avidity Awards will take place in Memphis, TN on October 14.
ABOUT TALASIA
Born and raised in Atlantic City, New Jersey, Talasia is a natural born singer. As a young girl, Talasia accompanied her mother to the studio where she frequently recorded original music. After years of singing in Abundant Life Worship Center's choir, the "Rejoice" singer was inspired to write her own music, but feared that her music was unsuitable for gospel due to its unconventional lyrical and melodic style. With her gift, Talasia introduces God to nonbelievers and helps fellow Christians strengthen their connection to Him. Talasia performed at the Maranatha Rhema Awards in June. During the award show held at the Plays & Players Theater in Philadelphia, the rising vocalist won Gospel Song of the Year and Contemporary Christian Artist of the Year for "Everybody Gon See."
Listen to Everybody Gon See on Apple Music, Spotify and YouTube.
Follow Talasia on Instagram.
###