Jacob Stanifer and Matthew Parker Team Up To Release "Bird's Eye View"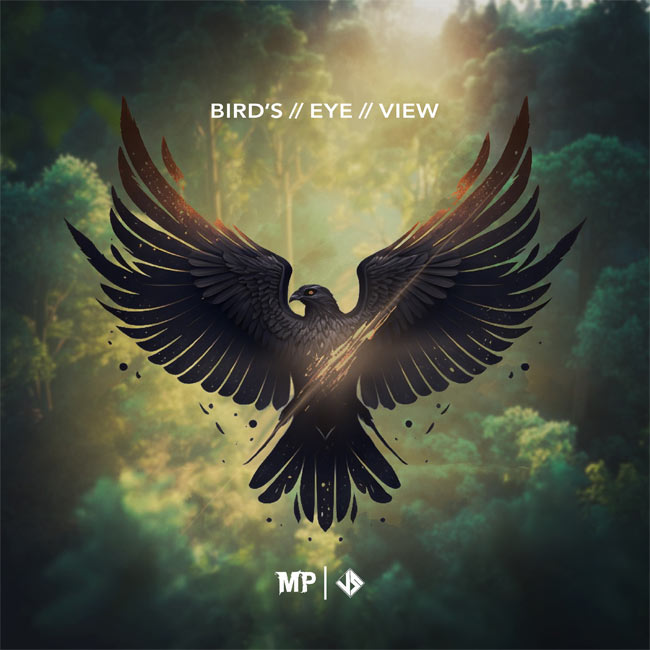 NEWS SOURCE: DREAM Records
February 3, 2023
Los Angeles, CA (February 3rd, 2023) — Today, pop artists Matthew Parker & Jacob Stanifer release their new single "Bird's Eye View" available on all digital service providers via DREAM Records. This fun, pop track brings up the question of wisdom and the desire to understand more of God. It also brings a bigger picture concept of wonder. The song was produced by Matthew Parker.
"Have you ever wondered what life would be like if you knew everything? Well, God does. Our new song "Bird's Eye View" is about asking God to give us a perspective that is much closer to what he sees--the proverbial "bigger picture". When you're standing with your feet on the earth, you have a limited view of what's ahead of you, but if you can get a "bird's eye view", you can see what's ahead and have a much deeper, wiser perspective. As the lyrics say, "I just want to see the world like you, [with your] bird's eye view." - Matthew Parker
Following his #2 Billboard Christian Hot AC / CHR song, "Roses", "Bird's Eye View" is currently available to Christian Hot AC and Hot CHR formats and will be going for adds February 6th.
Listen or Buy "Bird's Eye View" here.
Connect with Matthew Parker:
Website | Facebook | Instagram | YouTube | TikTok
Connect with Jacob Stanifer:
Website | Facebook | Instagram | YouTube | TikTok
ABOUT MATTHEW PARKER:
You wouldn't expect the sound you hear from Matthew Parker, a singer & producer from rural Michigan, USA. His unique blend of Urban, EDM, and Pop vibes is modern and refreshing, though still sentimental and nostalgic. Making catchy, electronic-inspired tracks for over half his life--since age 12--Matthew has since garnered over 50 million streams across all platforms, with no sign of stopping. Listen to Matthew Parker's music to see life through the eyes of an adventurer.
ABOUT JACOB STANIFER:
Jacob Stanifer is a Christian Pop artist and producer based in Nashville, TN. With a style often described as modern and purposeful, Jacob has a knack for weaving thought provoking lyrics and meaningful production together. His work has gained well over 3 million streams and received worldwide attention, finding its way onto playlists like 'New Music Friday,' 'Nashville Pop,' 'Christian Dance Party,' and many more. After the 2021 release of his debut album, 'Full Circle,' Jacob is gearing up to release a brand new EP that marks the beginning of a new era for him as an artist. In addition to writing original music, Jacob loves helping other artists tell their stories and spends most of his time in the producer/songwriter role. Inspired by artists like Jeremy Zucker, Lauv, Coldplay, and OneRepublic, Jacob brings a fresh perspective to any project and aims to create music that makes you feel something every time.
ABOUT DREAM RECORDS:

DREAM provides artists with a genuine approach to how real artist development should be done. By allowing for a partnership as a business model, DREAM artists empower themselves to develop and carry out a real vision for their lives as they affect other people's lives with their music and message. Incorporating social media, press, radio and touring, DREAM is helping its artists grow together as a family. DREAM was founded in 2008 and has grown into multiple labels and a publishing company.
###
For more info on Matthew Parker, visit the JFH Artists Database.