Nigerian-born, UK-based award-winning AfroGospel musician, and singer-songwriter, LIMOBLAZE, selected as one of Tidalís Rising Artists To Watch: Class of 2023
Releases New Double Single, "TWO"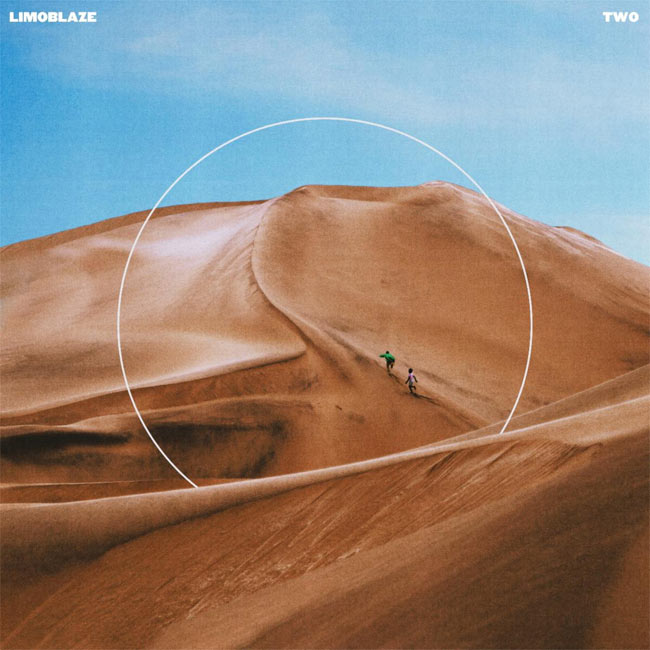 NEWS SOURCE: Reach Records
February 10, 2023
Afrobeats has become one of the fastest-growing genres of music since 2012 as streaming penetrates the continent of Africa. Alongside the wave of African music's popularity, Christian music is seeing its own trend with the Afro-Gospel movement.
Nigerian-born, UK-based award-winning musician, and singer-songwriter, Limoblaze (born Samuel Onwubiko) has received much industry acclaim in the last year for blazing the trail as a leading voice in the Afro-Gospel genre. Streaming giant, TIDAL, included Limoblaze in their "Tidal Rising Artists To Watch: Class of 2023" and selected him as one of 13 artists whose ascent will define the new year!
Here's what TIDAL said about Limoblaze in their announcement. "Limoblaze's lyricism has a way of uplifting your spirit with its powerful messages of faith, hope, and perseverance. Born and raised in Nigeria, Limoblaze effortlessly blends Afrobeats, hip-hop, and gospel to craft his signature sound; not surprisingly, every one of his songs makes you want to dance." In response to the honor, Limoblaze posted, "I'm super Grateful to be one of 13 artists globally selected by @tidal for this year's artists to watch. I'm excited for this opportunity and ready to share with the world all the amazing things we would be doing moving forward!"
With several bodies of work over the years including 6 albums; Blind (2016), Before Now(2018), Afrobeats Rap and Jesus (2019), Bridges (2020), and God's Favourite Baby(2021), and Sunday In Lagos, Limoblaze continues to churn out hits.
The latest is his double single, "TWO," featuring "Somebody" and "Two" which were released on Friday February 10th. On"Somebody" produced by Soundz, Limoblaze gives thanks to Jesus for changing his life singing, "Somebody, somebody will die for me. Gave his life to set me free. Somebody way change my name, make sure I'm no more the same."
Limoblaze explains that second song in the double pack "TWO" produced by Carvello and Tbabz expresses the joy a believer experiences in Christ. "'Two' is a reminder that Abba lives within us, around us and nothing can ever separate us from His love."
Click here to stream "TWO" : https://limoblaze.ffm.to/two_
Follow Limoblaze:
Twitter: https://twitter.com/Limoblaze
Facebook: https://www.facebook.com/limoblaze
Instagram: https://www.instagram.com/limoblaze_/
Tik Tok: https://www.tiktok.com/@limoblaze
For more information on Reach Records, please
visit www.reachrecords.com and on social media @ReachRecords.
About Reach Records:
Reach Records is an Atlanta based independent hip-hop label founded in 2004 by Lecrae and Ben Washer. Long before acclaim, awards, plaques, chart positioning, and radio play, the two started the label because they both love hip-hop and Jesus. Reach Records was launched with no strategy, no funds, no big players, but they made big moves! Today Reach Records is a trailblazing label with a roster of nearly 10 artists and a staff of 20 who are unashamed about sharing their faith and passionate about hip-hop. Reach Records is committed to building a movement that combines faith with music and popular culture.
###