Contemporary Christian Artist Chris Liverman Encourages Listeners to Run Toward God in New Song "Destiny"
Chris Liverman Eagerly Pursues God Above All Else In New Worship Song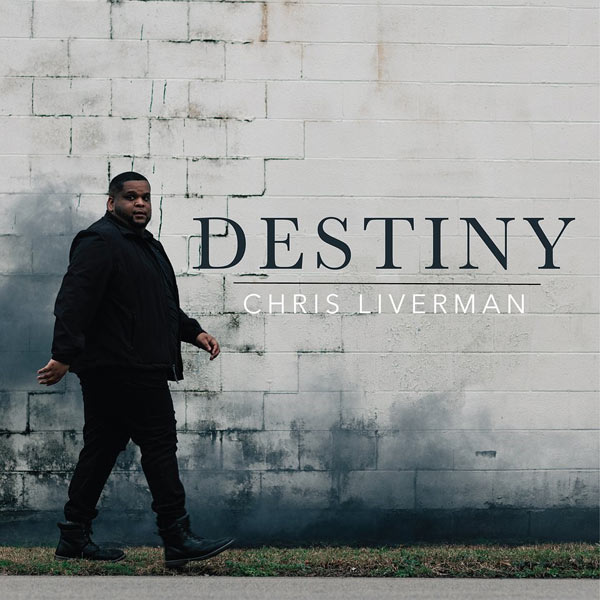 NEWS SOURCE: Pressed PR
March 10, 2023
Virginia Beach, VA (March 10, 2023) - Chris Liverman's new song "Destiny" is about rejecting worldly desires and focusing one's mind and spirit on God. "Destiny" follows the release of Liverman's song "Purpose" which made the Top 20 list for Christian streams and downloads during its first week. With music featured on the Christian Broadcasting Network and several Christian radio stations, Chris Liverman is fervently working to spread God's bountifulness and continues to do so in upcoming single "Destiny."
"Destiny" comes at a time when the world has centered itself around overnight success and instant gratification. Chris Liverman hopes to use the uplifting song to focus people's lives on God, rather than fame and fortune. Liverman suspects people desire fame as a means of external affirmation, but unlike people of the world, God offers an unconditional love that is given freely. "Destiny" was written as a reminder to chase after Jesus, the only one who can offer true fulfillment and peace. Liverman says, "I pray that this song helps re-center all who listen as it has done for me."
Filled to the brim with fierce authenticity and a fearless pursuit of God, "Destiny" has rich pianos, impactful drums, and choral harmonies that wash over listeners with a driving force of emotion. Liverman makes music in hopes that churches across the world will use his songs like "Destiny" in their weekly worship services. To achieve this goal and continue to cultivate new songs for the body of Christ, Liverman frequently writes with other songwriters and worship leaders. In addition to regularly writing songs, Liverman incorporates visual components into his release plans. Liverman is releasing a music video for "Destiny" which will be available to the public on March 10, 2023 along with the release of the song.
About Chris Liverman
Chris Liverman is a Virginia based contemporary Christian artist with a passion for music and Jesus. Liverman's music has garnered him abundant success with several singles appearing on worldwide radio. Shortly after the release of his single "Purpose," the song had made the Top 20 list for Christian streams and downloads, and the music video was featured on the Christian Broadcasting Network. Through his music, Liverman hopes to inspire and uplift every listener, reminding them of God's faithfulness. Liverman has served as a worship leader and Youth Choir Director for several ministries. He takes pleasure in serving his local church. With new music on the horizon, Liverman looks forward to continuing to spread the love of God through his songs!
###