VGN BAE MUSIC GROUP RECORDING ARTIST TATIANA BARNETT MAKING A BIG INDUSTRY SPLASH GARNERING 1 MILLION STREAMS
SCHEDULED TO OPEN UP FOR GRAMMY AWARD WINNING ERICA CAMPBELL FOR BLACK MUSIC MONTH & JUNETEENTH CELEBRATION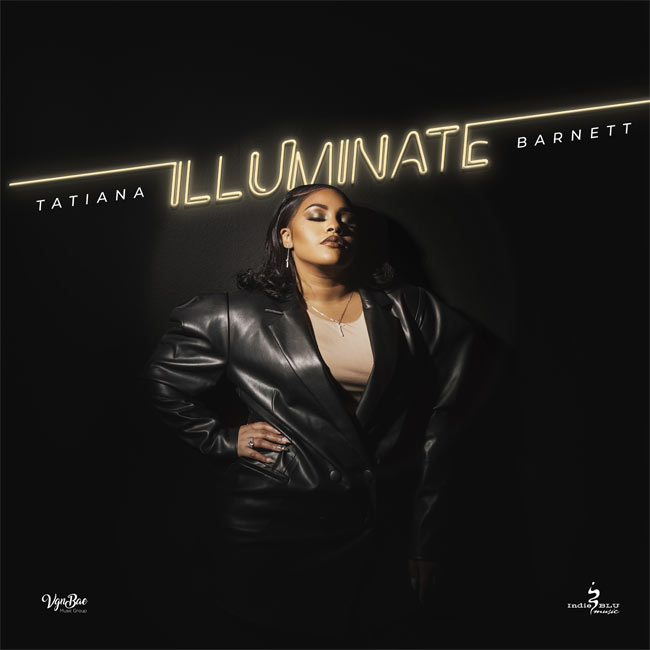 NEWS SOURCE: Gospel Central
June 14, 2023
(HOUSTON, TX) - JUNE 14TH, 2023 - New contemporary recording artist Tatiana Barnett's latest album "Audacity" has garnered 1 Million Streams worldwide. Currently signed to Vgn Bae Music Group Tatiana's lead single "Illuminate" has begun climbing the charts and is currently inpacting radio.

Tatiana's success has afforded her the opportunity to perform at the "Together We Sing" National Black Music Month and Juneteenth Celebration June 15th in Dallas, TX. The event will be headlining Grammy Award Winning Erica Campbell, Hip Hop legend Spinderlla and a host of amazing guest!
ABOUT TATIANA BARNETT:

Tatiana Barnett is an established Gospel Recording Artist and mother of two from Houston, Texas. She found her love and passion for music at the age of 3. At 17, she became the Minister of Music at New Deliverance Church where her grandparents are devoted leaders. Tatiana has become well sought after for leading worship and performing at Conferences, Workshops and Concerts across the country. Tatiana released her first single "I Need You" in 2020 amidst a pandemic and it went on to soar graciously on the charts. On the anniversary of that release, she followed up with her most recent single "Lay It Down". The stellar production of this song uses the traditional feel of foot-stomping and hand-clapping coupled with contemporary sounds to bring all ears together for an authentic Gospel experience. Tatiana's execution motivates the anticipation building in every listener for her 2022 album release. You will also find her featured on all three release's from Vgn Bae Music Group's "The Collective".
###