Housefires Shows Vulnerable Display of Faith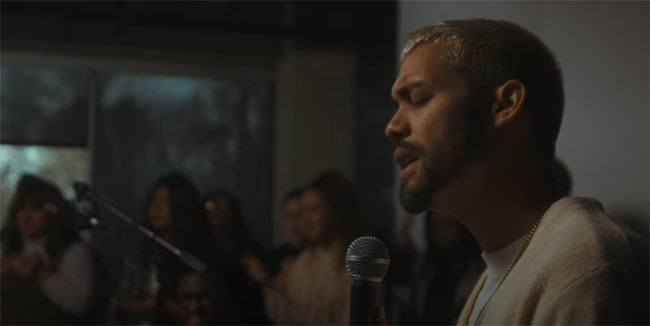 NEWS SOURCE: Shore Fire Media
June 16, 2023
Housefires is an inclusivity-driven music collective made up of GRAMMY-nominated and chart-topping artists and songwriters that build a community with people from all different backgrounds through the power of vulnerability, music and worship. On April 21st, Housefires released its new album 'How To Start A Housefire Part II' and today (6.16), the group shares a new performance video for the album's "Steadfast Flow," a powerful testimony to how faith and love can heal in our most painful moments.
WATCH THE "STEADFAST FLOW" PERFORMANCE VIDEO
Housefires' Ryan Ellis (Chris Tomlin, Natalie Grant) leads this piano-driven prayer for unwavering strength. With a breathtaking choir behind him, Ellis sings of life's hardships and the power of faith to guide us through trials.
The collective will release four more performance videos from 'How To Start A Housefire Part II,' with one video coming out every Friday. Watch all of the performances, here: youtube.com/playlist?list=PLWa9L1N49NVE_iIDnPFbVZMXxTCSBL9J7
Housefires' core members include Ellis, GRAMMY-nominee Nate Moore, Kirby Kaple (Chris Tomlin, Passion Music) and Blake Wiggins. On 'How To Start A Housefire Part II,' the group joins hands with an incredible and diverse roster of featured artists including 2x GRAMMY-nominee DOE (Forever Jones), Noah Schnacky (7.7M+ followers on TikTok), Mariah Adigun-Bernard (Maverick City Music's "Rest On Me"), Davy Flowers, Cecily, Ahjah Walls and Harvest Grapevine.
Listen to 'How To Start A Housefire Part II,' here: housefires.lnk.to/howtopartiiPR
For more information on Housefires, visit housefires.org.
###
For more info on Housefires, visit the JFH Artists Database.