Dante Bowe + Vic Mensa Join Forces to Break All The Rules  on New Single Out Today
Listen to " Breaking All My Rules" HERE
Lead Single "Wind Me Up" is in Top 2 Most Added Song on R&B Radio for Three Weeks in a Row
Self-Titled Studio Album Out July 21 via TRUE Music |
Pre-Order HERE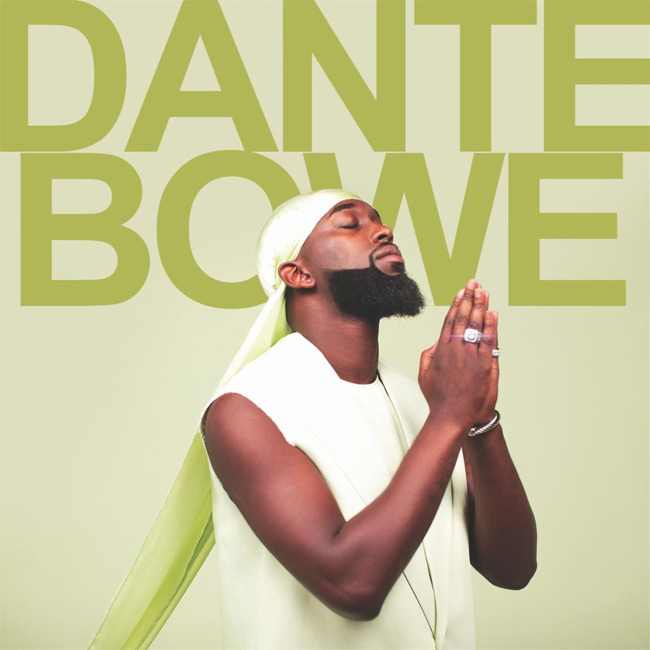 NEWS SOURCE: Shore Fire Media
June 30, 2023
(June 30, 2023) Grammy Award-winning, multi-platinum-selling, and chart-topping musician Dante Bowe and rapper Vic Mensa have joined forces on newly released single "Breaking All My Rules." As the latest sampling from the forthcoming LP, "Breaking All My Rules" is a captivating and genre-bending track that defies expectations. With their distinctive styles and undeniable charisma, these artists seamlessly merge their talents, particularly Bowe's soulful vocals and Mensa's commanding presence.
Earlier this month, Dante Bowe announced his new self-titled album, slated for release July 21 via his label he co-founded TRUE Music. The project finds Bowe in a new light as he experiments with sounds, blending hip-hop, gospel, r&b, and more. Between Bowe's enchanting sound and Mensa's sharp lyricism cutting through the ethereal atmosphere, these two visionary artists merge their talents to create a sonic masterpiece that elevates beyond categorization.
Listen to "Breaking All My Rules" ft. Vic Mensa HERE
Alongside the album announcement, Danté Bowe shared lead single "Wind Me Up" ft. dancehall/reggae artist Anthony B. The track has been making a significant impact at R&B radio. Currently, it is the 2nd most added song on R&B radio for the 3rd week in a row, following the first where it was No.1. The single also debuts in the Top 25 on the R&B chart and is trending to be in the Top 20 next week.
Dante Bowe on his self-titled album –
"This project represents my creative evolution and a bold step towards pushing boundaries. Through soulful melodies, infectious beats, and deeply-rooted lyrics, I've crafted a sonic journey that bridges the gap between different musical worlds. Get ready to groove, be inspired, and experience the transformative power of music like never before"
Dante Bowe's meteoric rise shows no signs of slowing down as he continues to create powerful music that resonates deeply with listeners from all walks of life.
Pre order Dante Bowe HERE.
Dante Bowe Tracklist
Hide Me
Take Me Up
Lean On
Fire
Easy On Me
On The Moon
Breaking All My Rules Ft. Vic Mensa
Wind Me Up Ft. Anthony B
Your Majesty Ft. Flavour
Trouble
Not Hopeless
Need Somebody
In Your Hands Ft. Ada Ehi
Glory To God Ft. Jekalyn Carr
Live Dates
Family Changes Everything Atlanta, GA September 28, 2023


About Dante Bowe
Dante Bowe is a GRAMMY Award Winning and multi-platinum-selling songwriter, performer, and recording artist from Rockingham, NC, now based in Dallas, TX. The chart-topping artist is the CEO of TRUE Music and was named 2023 BMI Songwriter of the year; he has also been featured on the Tamron Hall Show, Variety, Billboard, EntertainmentTonight, Vogue.com, and BET. Known for his distinctive raspy vocals, Dante made history as the first artist to have the greatest number of simultaneous GRAMMY nominations in both Gospel & Christian genres with 3 solo and 2 group award nominations for the 64th GRAMMY Awards. Dante's independent debut Son of a Father (2017), rose to No. 21 on the Billboard Charts establishing a sound that was uniquely Dante - an infectious mix of soul, gospel, and R&B. In 2021, he released his sophomore album "circles," whose title track debuted at No. 7 on the Billboard Top Gospel Albums chart and the chart-topping GRAMMY Nominated single, "Joyful" debuted at No.1 on the Billboard's Gospel Chart and No.3 on Hot Gospel Songs. Beyond his undeniable vocal prowess, Dante Bowe's authenticity and transparency shine through his music. Each lyric is infused with vulnerability and genuine experiences, inviting listeners on a profound journey of self-discovery.
About TRUE Music
TRUE Music is an independent record label pioneering new approaches to the signing and development of recording artists and songwriters. Raising the level of authenticity in music will cause cultures, generations, and denominations to unite by merging gaps and removing all boundaries. For more information about TRUE Music, please visit http://www.truemusiclabel.com.
###
For more info on Dante Bowe, visit the JFH Artists Database.