TALIA DANIELS DEBUTS NEW SINGLE "JESUS YOUR LOVE"
Independent Christian Artist Shines Light on the Power of Jesus' Love in Latest Release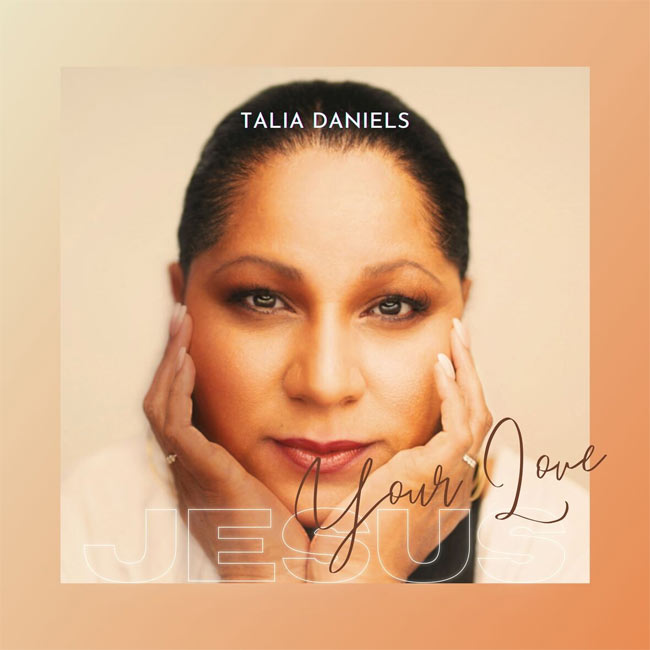 NEWS SOURCE: INOV8 PR
July 18, 2023
Nashville, TN – July 18, 2023 – Independent Christian artist, Talia Daniels, proudly announces the radio release of her latest single, "Jesus Your Love". This moving composition presents a potent message of Jesus' love and the restorative power of faith.
"Jesus Your Love" is a collaborative effort from accomplished writers, Natalie L. Daniels, Tara Strickland, Meg Ammons, and Kaylie Croft, and is masterfully produced by Steven Lieweke of Yackland Studios.
The song explores the depth of Jesus' love, extending a hand of strength and solace through its meaningful lyrics. "When I feel empty, I know where to run. When I am weary, I know where my help comes from..." it proclaims, delivering hope, love, and resilience in the face of adversity.
Talia Daniels' music is a reflection of her personal journey through trials and triumphs. Her experiences from surviving an abusive marriage to escaping 9/11 while seven months pregnant have fortified her faith, serving as the bedrock for her music and her profound connection with her listeners. Her personal story, combined with her authentic sound, adds a depth to "Jesus Your Love" that is set to resonate with fans.
"Music has always been my sanctuary," said Talia. "I hope 'Jesus Your Love' can provide the same comfort to listeners, reminding them they're never alone and that Jesus' love is always within reach."
As the Contemporary Worship Leader at FBC GAFFNEY for over a decade, Talia Daniels has made a profound impact on her community and continues to inspire with her powerful voice and deeply touching lyrics.
The song, "Jesus Your Love," is now available on all major music streaming platforms, including Spotify, Apple Music, and Amazon Music.
Connect with Talia Daniels and stay updated:
https://www.taliadanielsofficial.com/
https://www.facebook.com/taliadanielsofficial
https://www.instagram.com/taliadanielsofficial/
https://twitter.com/TaliaD_Official
###