REACH RECORDS RELEASES 3 NEW SINGLES ON SUMMER 23 PLAYLIST WITH LIMOBLAZE, WANDE, LECRAE AND MORE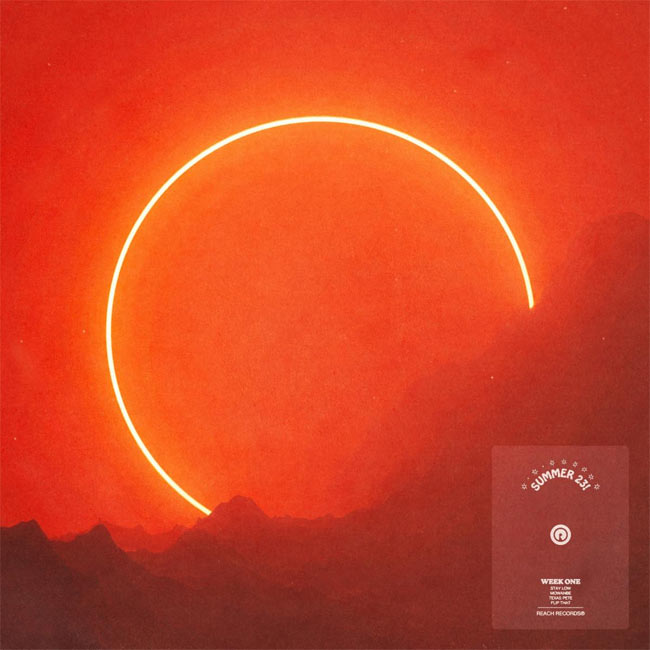 NEWS SOURCE: Reach Records
July 19, 2023
July 19th 2023, Following the release of "Stay Low" featuring Toyalove, Reece Lache & Childlike CiCi last Friday, released 3 more singles today: Mowanbe (Mo wan'be) with Limoblaze and Wande, Texas Pete from Tedashii ft. Trip Lee and Lecrae, and Flip That from Mike Teezy ft. 678NATH. This is the first of three consecutive Wednesday's that Reach Records will be releasing multiple new singles for this year's Summer 23 Playlist!
Listen to the "Summer Twenty-Three" now here.
"Mowanbe (Mo wan'be)" is a record tapping into both Limo and Wande's Nigerian roots sonically and speaks on using your skills and abilities to glorify God and not financial benefit.
"Mo wan'be is about celebrating being the light of world & having a spirit that's willing to go wherever God leads you." says Wande. Limoblaze continues saying "It's about having a motivation for making music that is beyond money." Wande also shares on what it was like to collaborate with Limo saying, "It was cool for both of us to experiment with combining multiple languages and the Naija sound with hip hop."
"Texas Pete" sees the iconic Trio of Texas coming back together for a hard hitting H-town ride along record with bars from Lecrae, Tedashii and Trip Lee all speaking to the lifestyle they once had in the genesis of their stories rapping to share in the gospel in the streets of Houston all the while trying to make ends meet. Lastly, "Flip That" from Mike Teezy and 678NATH is a testimonial of God's grace and power in the form of a soothing drill record speaking on all of the ways God has flipped around their circumstances when they've put their faith in Him.
Wande and Limoblaze made an appearance on The 116 Life yesterday July 18th with Meah Evans to talk about being newly married, the difficulties of pursuing music coming from a traditional African upbringing and what it looks like to be faithful to where God needs you with their new single Mowanbe (Mo wan'be). You can watch the fill conversation here.
Follow Reach Records on Socials:
For more information on Reach Records, please
visit www.reachrecords.com and on social media @reachrecords.
About Reach Records:
Reach Records is an Atlanta based independent hip-hop label founded in 2004 by Lecrae and Ben Washer. Long before acclaim, awards, plaques, chart positioning, and radio play, the two started the label because they both love hip-hop and Jesus. Reach Records was launched with no strategy, no funds, no big players, but they made big moves! Today Reach Records is a trailblazing label with a roster of nearly 10 artists and a staff of 20 who are unashamed about sharing their faith and passionate about hip-hop. Reach Records is committed to building a movement that combines faith with music and popular culture.
###
For more info on Wande, visit the JFH Artists Database.
For more info on Limoblaze, visit the JFH Artists Database.
For more info on Tedashii, visit the JFH Artists Database.
For more info on Trip Lee, visit the JFH Artists Database.
For more info on Lecrae, visit the JFH Artists Database.