REACH RECORDS RELEASES 3 MORE SINGLES FROM SUMMER 23 PLAYLIST WITH DKG KIE, LECRAE AND MORE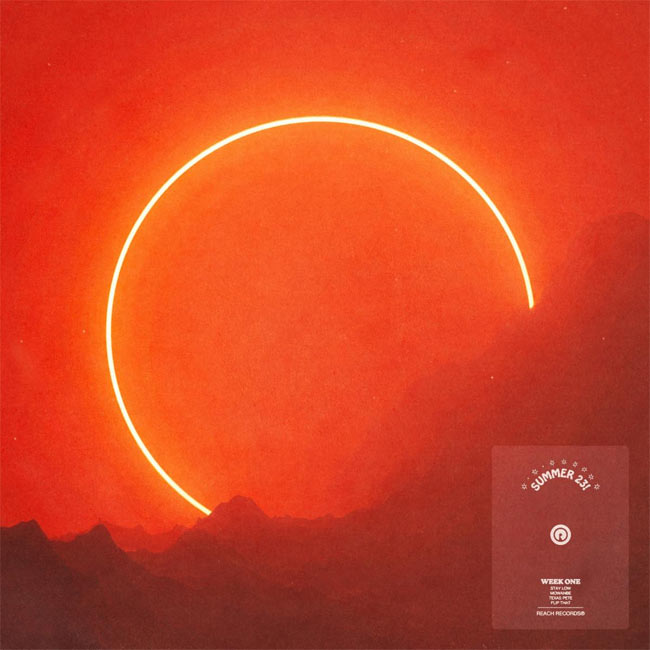 NEWS SOURCE: Reach Records
July 26, 2023
July 26th 2023, Following the release of 4 new singles on the playlist including Childlike CiCi, Wande, Limoblaze and more, Reach Records follows up a third week with three more new singles from DKG KIE, Jaye Newton, Richdanfamous and Lecrae: "Back Home" with DKG KIE and Lecrae, Blessings from Jaye Newton and Richdanfamous, and Extra from Lecrae. This is the third of four consecutive Wednesday's that Reach Records is releasing new singles for this years Summer 23 Playlist! Stay in the loop on what new singles are dropping each week every Monday on Reach Records socials.
Listen to the "Summer Twenty-Three" now here.
"Extra" is a seemingly lighthearted yet topically introspective single produced by Juberlee. Lecrae kicks off the third week of the playlist with this high energy west coast bop speaking to his upbringing on the west coast and how the culture influenced him.
"Back Home" is heavily inspired by Detroit rap seeing DKG KIE team up with Lecrae for the first time to talk about the meaning of home. DKG, short for "Demon Killer Gang," is based in Detroit and known for owning the Detroit style, marked by a more aggressive tone and honest intellect, in the Christian Hip Hop space. Opening with familiar gospel organs and quickly transitioning into unapologetic raps from DKG and Lecrae, this record stands out from the rest on this years Summer Playlist.
"Blessings," is a hard hitting worshipful hip hop record featuring Jaye Newton and Richdanfamous that first hit the world via Tik Tok going viral almost instantly and garnering over 1 Million views to date. You can see that video here. Marketing the first collaboration between the two Atlanta based artist, you can hear their devotion to God in the lyrics. Both previously being secular artists and getting saved recently, this record came to life out of divine direction and is here for the world to enjoy.
You can learn more about DKG KIE in his episode on the 116 Life hosted by Lasanna "Ace" Harris and Dre Hunter from Reach Records A&R team here. Additionally, Jaye Newton and Richdanfamous joined guest host Meah Evans on a seperate episode of the 116 Life to talk about their new record and being faithful to God's call on their life that you can tune into here.
Follow Reach Records on Socials:
For more information on Reach Records, please
visit www.reachrecords.com and on social media @reachrecords.
About Reach Records:
Reach Records is an Atlanta based independent hip-hop label founded in 2004 by Lecrae and Ben Washer. Long before acclaim, awards, plaques, chart positioning, and radio play, the two started the label because they both love hip-hop and Jesus. Reach Records was launched with no strategy, no funds, no big players, but they made big moves! Today Reach Records is a trailblazing label with a roster of nearly 10 artists and a staff of 20 who are unashamed about sharing their faith and passionate about hip-hop. Reach Records is committed to building a movement that combines faith with music and popular culture.
###
For more info on Lecrae, visit the JFH Artists Database.