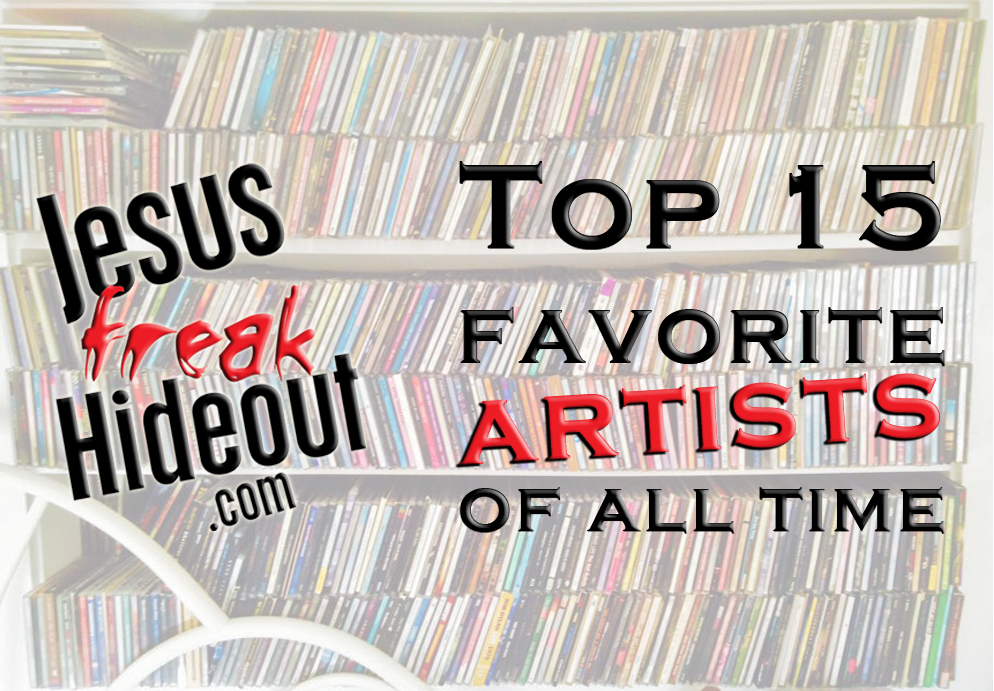 The composition of any list containing the words "Of All Time" is daunting. Even in the most constrained of categories, hands will wring and debate will rage when such a lofty appellation is bestowed. Still, though, the making of such a list is a worthwhile exercise, as it gives pause to think about what is truly excellent. So, with the close of 2015 upon us, we at JesusFreakHideout decided to reflect upon what is truly excellent: our Fifteen Favorite Artists of All Time.

Our method was simple. Christian music is a genre of genres, and our staff's favorite musical styles are (fortunately) widely varied, so we kept this personal. Individual writers (whose lists and thoughts are linked below) were welcome to add their own constraints, but in general these are simply personal favorite solo artists or bands in any genre of Christian music. There was no consultation among writers, and we only revealed our lists to each other once all were complete to avoid "group-think".

The results were fascinating. Our collective rankings include representation from Punk and Ska, Rock and Hip-Hop, Alternative and AC. There are current artists and bands who broke up years ago. In the end, though, a certain eclectic elite emerged and one particular band rose to the top.

Eleven artists were mentioned on three writers' lists. Seven appeared on four. But only one was independently included on more than half of our writers' lists. That band, therefore, has earned the respect of our writers and the right to be named the JFH Favorite Artist of All Time: Jars of Clay.

Read our writers' descriptions for glowing superlatives, then spin their stunning self-titled debut one more time for a reminder of just how great their music is and how profound their 20-year legacy has become.

From Jars, we assembled the overall Top 15 by assigning points for every artist on every list by rank and adding them all together. We actually wound up with 17 total artists due to a three-way tie for the final spot. This list – we'll call it the JFH Hall of Fame – is delightfully eclectic. In what other list might you find Lecrae, Rich Mullins, and Skillet as next-door neighbors? Here, then is the overall JFH Top 15 as of 2015.
Jars of Clay
Switchfoot
Five Iron Frenzy
Steven Curtis Chapman
Andrew Peterson
The Classic Crime
David Crowder*Band
Emery
Newsboys
NEEDTOBREATHE
DC Talk
Anberlin
Project 86
Lecrae
(3 way tie) Skillet
Audio Adrenaline
Rich Mullins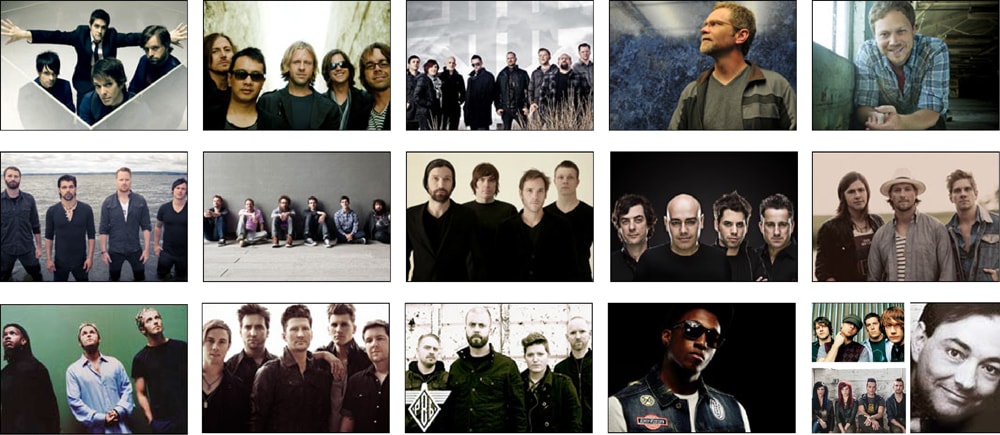 What are
YOUR
Top 15 Favorite Artists of All Time? Post your list in the comments below!
**Please click on a staff member name to view their Top 15 Artists**

©2015 Jesusfreakhideout.com
Leave a Comment