Jars Of Clay

"It's a rare thing to grow along with one of your favorite artists. I was just a teenager in high school when Jars Of Clay debuted, and as they've grown as artists and into adulthood, I've grown along with them -- from teenager and student through college, to dating, marriage and even fatherhood. It's tough to think of any other artist that can come close to the impact their music has made on my life. And although they've slowed down in the past year or two, I hope to continue to hear from these guys for many years to come -- even if it's just continuing to play their existing music."

Favorite Albums: Jars Of Clay, The Long Fall Back To Earth, Inland

Favorite Songs: "Work," "Worlds Apart," "Inland," "Silence," "Love Song for a Savior," "Liquid," "There Might Be A Light" and many more
PFR

"The only artist to come close to Jars these days is the Minnesota pop rock trio PFR. Their music was impactful to me as a young believer, and the fact they had sung about the Christian life in relatable and encouraging ways still gives my heart and soul a boost to this day. They may have hung up their instruments a bit prematurely, but their music will always be special to me."

Favorite Albums: Great Lengths, Them, Goldie's Last Day

Favorite Songs: "Fight," "Forever," I Don't Understand," "Merry Go Round," "Name," "Pour Me Out"
Switchfoot

"Another band that's been around since my formative years is San Diego then-trio/now-quintet Switchfoot. They started out singing about girls and other mysteries of life, with songs like 'Don't Be There' and 'Might Have Ben Hur' striking a chord with this teenager. It's been exciting to see them grow as well, and I continue to anticipate everything this band, and their frontman Jon Foreman, do each year."

Favorite Albums: Vice Verses, The Beautiful Letdown, Nothing Is Sound

Favorite Songs: "Vice Verses," "Where I Belong," "Let That Be Enough," "Slipping Away," "Learning To Breathe"
Audio Adrenaline

"I'm sure most of you reading this expected these guys to be first, and honestly, ten years ago they probably would have been. To me, Audio Adrenaline wrapped up their journey in 2007, closing the book on an incredible journey that offered up some of my favorite songs, albums, and live performances. This band kept my heart off the ground in the mid to late 90's and reminded me it was good to be the underdog. Man, I miss this band!"

Favorite Albums: Bloom, Underdog, Lift, Don't Censor Me

Favorite Songs: "Tremble," "Underdog," "I'm Not The King," "Glory," "Will Not Fade," "We're A Band"... so, so many!
Steven Curtis Chapman

"In the same vein, I have to give significant acknowledgement to one of my CCM heroes, Steven Curtis Chapman. This man is the real deal and, as I'd gotten more involved in the CCM world through the years, I've found him to be a man of integrity who continues to encourage and does not disappoint. Heaven In The Real World was probably my first real SCC album before grabbing The Great Adventure, and with artists like PFR and AudioA, these bands kept this teenage budding Christian alive!"

Favorite Albums: All Things New, The Glorious Unfolding, Speechless, Heaven In The Real World

Favorite Songs: "Take Another Step," "Angels Wish," "All Things New," "The Walk," "Heaven In The Real World," "God Is God"
Project 86

"It's funny because I've met several artists who see me as a 'rock guy,' yet I'm sure many rock bands would probably see me as a 'pop guy.' The truth is, I have a love for good pop rock and the occasional pop and the occasional really hard stuff. I've often said Project 86 is about as hard as I go and this band has just been a real love of mine for some time. Drawing Black Lines won me over, and their angst-filled 'righteous indignation' style of songwriting just kept me coming back for more. (And maybe as I get older, "Breakdown In 3/4' just feels all the more ironically relevant ;) )."

Favorite Albums: Songs To Burn Your Bridges By, Drawing Black Lines, Picket Fence Cartel

Favorite Songs: "The Forces Of Radio Have Dropped A Viper Into The Rhythm Section," "Stein's Theme," "Sincerely Ichabod," "The Spy Hunter," "Breakdown in 3/4"
Dakoda Motor Co.

"It's funny when you hear an artist and don't care for them much and then, one day, that all changes. Dakoda Motor Co. was part of the soundtrack of my teenage years and, to me, their debut Into The Son still sounds great. Things went downhill from there (although I love about half of their follow-up), but that first record is still one I enjoy returning to often."

Favorite Albums: Into The Son, Welcome Race Fans

Favorite Songs: "Alive," "Trip To Pain," "Need A Love," "Son Dancer," "Grey Clouds"
NEEDTOBREATHE

"And then there are those bands that put on such a great live show that you're magically converted to a fan by their set's end. When I saw NEEDTOBREATHE open for Jars of Clay before the release of their album The Heat, I was hooked. These guys just keep getting better, too, and Rivers In The Wasteland just continues to cement my love for this South Carolina band."

Favorite Albums: Rivers In The Wasteland, The Outsiders, The Heat

Favorite Songs: "Wasteland," "Multiplied," "Keep Your Eyes Open," "Oohs and Aahs," "Where The Money Is," "Haley"
Plumb

"Another artist continuing to impact my life since high school is Plumb. Tiffany Arbuckle Lee had been making music as part of another band, but that quirky self-titled Plumb debut grabbed my attention immediately (and the fact that it was produced by Jars of Clay's Dan Haseltine had piqued my interest!). She's made big stylistic changes since then, but she never stopped writing about relevant topics. From 'Boys Don't Cry' to 'Need You Now,' she continues to impress and relate."

Favorite Albums: Need You Now, Blink, Beautiful Lumps of Coal, Chaotic Resolve

Favorite Songs: "I Can't Do This," "Invisible," "Need You Now," "Unforgivable," "Boys Don't Cry"
Newsboys

"The John James/Peter Furler-era Newsboys was also where it was at in the 90's. Another band who knew how to make pop rock fun, cool, and about the Christian lifestyle, Newsboys ruled the stage as well as the airwaves. Going Public was my real introduction to the band over 20 years ago, but Not Ashamed and especially their career highlight Take Me To Your Leader stand out as some of the band's absolute best."

Favorite Albums: Take Me To Your Leader, Going Public, Not Ashamed

Favorite Songs: "Lost the Plot," "When You Called My Name," "Breathe," "Let It Go," "Lost The Sky Again," "Lord (I Don't Know)," "Million Pieces" ... so many!
Common Children

"Skywire was one of those 90's grunge-influenced albums that was kind of out of my stylistic norm at the time, but hearing it in my brother's car over and over eventually inspired me to get my own copy. Melodic, edgy, thought-provoking; Common Children's Skywire is still one of my favorite albums of all time. And sadly, it's the only artist in this list I never got to see perform live."

Favorite Albums: Skywire, Delicate Fade

Favorite Songs: "Skywire," "Throw Me Over," "Hate," "Wishing Well," "Stains Of Time"
Anberlin

"I remember hearing Blueprints for the Black Market for the first time and being rather umimpressed. But thankfully that feeling changed and Anberlin went on to being a great career to watch and the producer of some excellent rock songs. And I often found their commentary on relationships and spirituality to be intriguing. They retired last year, but their legacy lives on..."

Favorite Albums: Cities, Vital, Never Take Friendship Personal

Favorite Songs: "Dismantle. Repair.," "Hello Alone," "Adelaide," "Paperthin Hymn," "Retrace," "Godspeed"
Steve Taylor

"These days, it seems difficult for me not to include Steve Taylor on this list. If he'd stopped with his 1993 album Squint, he probably wouldn't have made this list, but since returning with his band The Perfect Foil, he's a must to add. After being a successful solo artist in the 80s and 90s, Steve went on to serve as producer for some of the best albums for the Newsboys and Sixpence None The Richer, and direct fun videos for those bands as well as Dakoda Motor Co, and others. I'm thrilled that Steve is back to making music again too."

Favorite Albums: Goliath, Squint, Liver

Favorite Songs: "On The Fritz, "The Finish Line," "Only A Ride," "Happy Go Lazy," "The Lament Of Desmond R. G. Underwood-Frederick IV"
Sixpence None The Richer

"Sixpence was yet another band I didn't fully 'get' until I saw them live. They were another one of those bands my older brother loved from the beginning that I just couldn't get into, but when I saw them perform songs from their self-titled album live, it finally clicked. I've since really enjoyed following their career, as well as lead singer Leigh Nash's solo pursuits. And c'mon... 'A Million Parachutes' is just gorgeous!"

Favorite Albums: Sixpence None The Richer, Divine Discontent

Favorite Songs: "A Million Parachutes," "We Have Forgotten," "The Waiting Room," "Down And Out of Time," "Dizzy"
Third Day

"Again, Third Day wasn't quite my style, with their southern rock leanings, but when I saw them live on their first headlining tour in 1996, I was a fan for life. When Conspiracy No. 5 released, it quickly became a soundtrack for my high school experiences and I've enjoyed keeping up with them and seeing them in concert time and time again."

Favorite Albums: Conspiracy No. 5, Revelation, Time, Wire, Miracle

Favorite Songs: "You Make Me Mad," "This Is Who I Am," "Call My Name," "Gomer's Theme," "Give," "Your Love Endures"

HONORABLE MENTIONS
I struggled with including Idle Cure on as part of the 15. They were the very first Christian band I'd ever listened to (my mom LOVED Foreigner, who Idle Cure was mentioned in a magazine as sounding like). I eventually deemed their music too dated to listen to before rediscovering it some years later in a very nostalgic fashion. I still listen to them quite often shuffled in with other favorite songs. Bleach is another band that was a big part of my life and I even had the pleasure of attending their (first) final show in Nashville. Family Force 5 is another favorite, although perhaps more of a guilty pleasure stacked up with the rest of these artists (and for the reasons they appear here), and more recent favorites include Eisley (particularly The Valley and Currents!) and Disciple. Some readers may be surprised to not see DC Talk on this list (and I have various reasons), while it was tough not to include Skillet since I loved them since the first record back in 1996 (but haven't liked the past couple albums), and have also really loved All Star United (that debut album!), Sarah Kelly (so underrated), Poor Old Lu (A Picture of the Eighth Wonder!), House of Heroes, and The Listening. And yet, still others...


©2015 Jesusfreakhideout.com
Leave a Comment

CJ English, Former Vocalist and Guitarist of GFM, Collaborates with Relent
Mon, 05 Jun 2023 23:20:00 EST

Air1 Worship Now Concert At Red Rocks On Oct. 23 with Phil Wickham, Brandon Lake
Mon, 05 Jun 2023 18:30:00 EST

Rachael Lampa Celebrates Breakout Song, "Perfectly Loved"
Mon, 05 Jun 2023 18:10:00 EST

Erica Campbell Releases Visuals To Her Top 10 Single, "Fell Alright (Blessed)"
Mon, 05 Jun 2023 17:10:00 EST

Brandon Lake Leads with Triple Wins During 10th Annual K-LOVE Fan Awards
Sat, 03 Jun 2023 16:50:00 EST

Rich Mullins Tribute "Worktapes" Releases Worldwide
Fri, 02 Jun 2023 17:30:00 EST

Click here All News Headlines
|

RSS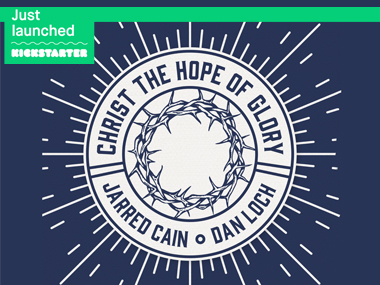 ---
---
---
---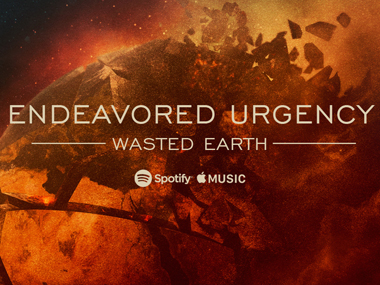 ---
---
---
---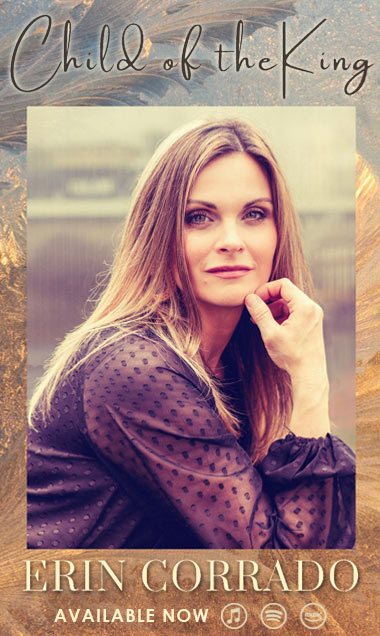 ---