Five Iron Frenzy



"Even though I didn't actually get into this band until the very year they announced their break-up, they grew on me over the following years. Their tendency to write cynical songs with glimpses of the hope found in Jesus served as a refreshing taste you don't get much of in the Christian music industry. Also they're hilarious and make good music. I'm hoping for another full album in the future."

Favorite Albums: Quantity Is Job 1, All The Hype That Money Can Buy, Five Iron Frenzy 2: Electric Boogaloo, The End Is Here, Engine of a Million Plots
Favorite Songs: "Super Powers," "Sucker Punch," "A Flowery Song," "Dandelions," "Every New Day," "The Phantom Mullet," "World Without End," "You Can't Handle This," "On Distant Shores," "I Am Jack's Smirking Revenge"

Showbread

"It was honestly rather difficult to decide between Five Iron and Showbread for the number one spot. But I made my bed and now I have to lie in it. But, really, Showbread is the kind of band that doesn't come around often. They aren't like anybody else, and nobody else will ever be quite like them. A very vocal and open band, they wear their hearts on their collective sleeve and pair it with an intense sound that catches you off-guard. Each album is very representative of the band while also being radically different year after year."

Favorite Albums: No Sir, Nihilism Is Not Practical, Age of Reptiles, The Fear of God, Cancer

Favorite Songs: "If You Like Me Check Yes, If You Don't I'll Die," "And the Smokers and the Children Shall Be Cast Down," "Stabbing Art To Death," "Matthias Replaces Judas," "Naked Lunch," "Age of Reptiles/Age of Insects," "Let There Be Raw," "I Think I'm Going To See You," "Myth of a Christian Nation," "Sex With Strangers," "Anarchy!"
Playdough

"'The Greatest Emcee in the World,' he says, and who am I to argue? As part of ill harmonics, Phonetic Composition, Deepspace 5, and as a solo artist, he's been holding it down since the late 90s. Of course, his recent work with DJ Sean P deserves recognition as well, but Playdough steals the spotlight no matter whose beats he raps over or who else is rapping on the track. In fact, seeing "featuring Playdough" on a track title makes me more inclined to listen to it 99% of the time."

Favorite Albums: Don't Drink the Water, Gold Tips, We Buy Gold

Favorite Songs: "Tip Your Hat," "Don't Drink the Water," "The Difference," "Ghetto Blaster," "Stickabush," "The Business," "Act Like You Know," "Bust It," "No Requests," "Fire," "Saint Dangle," "Step to the Ride"
brave Saint Saturn

"About halfway through Five Iron Frenzy's initial run, three of the members introduced their side project, brave Saint Saturn, to the world. Dramatically different than FIF, the trio (which became a foursome) told a tale of a crew of astronauts heading out for a mission to explore the planet Saturn. Corny as it may sound, it actually helped paint a wonderful picture of humanity dealing with darkness and finding light even when things seem at their darkest. I think I've cried every single time I've ever listened to 'Daylight.'"

Favorite Albums: So Far From Home, The Light of Things Hoped For, Anti-Meridian

Favorite Songs: "Shadow of Def," "Resistor," "Under Bridges," "Gloria," "The Sun Also Rises," "Binary," "Enamel," "Heart Still Beats," "Daylight," "Starling," "Begin Again," "These Frail Hands," "Invictus"
Emery

"'Are you listening?' Yes, yes I am. And I have been ever since I first heard those three words screamed ferociously. Emery came in at the perfect time when Tooth & Nail Records had my full attention. And the band has had my full support since then. Though I've taken issue with their BadChristian brand, I've fallen in love with their melodically heavy sound and honest lyrics. The Question will never not be one of my favorite albums."

Favorite Albums: The Weak's End, The Question, We Do What We Want, You Were Never Alone

Favorite Songs: "Walls," "The Ponytail Parades," "So Cold I Could See My Breath," "Returning The Smile You Have Had From The Start," "Miss Behavin'," "In A Win Win Situation," "The Party Song," "World Away," "You Wanted It," "I Never Got To See The West Coast," "Thrash," "Go Wrong Young Man"
Heath McNease

"An accomplished singer/songwriter and rapper, this guy has released more music in his less-than-a-decade career than many artists do in twice many years. I think he was the first artist I ever knew that released two albums in two different genres on the same day (Showbread released Anorexia and Nervosa two years prior, but they were similar styles and technically billed as one album). A nice combination of the witty, satirical, and humble, McNease deserves any recognition he receives."

Favorite Albums: The Heath McNease Fan Club Meets Tonight, The Gun Show, Straight Outta Console: The Nintendo Thumb Mixtape, Thrift Store Jesus, Jesus Shuttlesworth

Favorite Songs: "Follow Your Leader," "Call Me Mister," "So So," "Nintendo Thumb," "Disco Biscuits (Matt Foley's Return)," "Y'all Ain't VIP," "Zion," "Makeshift Doxology," "Bonesaw's Ready, "Thrift Store Jesus," "Heart Still Beats," "Groundhog Day," "99 Problems (Shootin' Bricks Ain't One)," "Skibbidy Bibbidy"
Deepspace 5

"There's no shortage of hip hop supergroups, but picking my favorite is a simple task. With two excellent producers (Dust and Beat Rabbi) making the beats, and the phenomenal talents of Playdough, Manchild, Listener, Freddie Bruno, Sev Statik, sintax.the.terrific, and Sivion, you'd have to listen pretty hard to find something not worth listening to. Plus, the numerous albums put out solo and by various combinations of these fine artists (Mars ILL, Phonetic Composition, etc.) means that this is a group with immense talent."

Favorite Albums: Unique, Just Like Everyone Else, The Blueprint 3 Outtakes, The Future Ain't What It Used To Be

Favorite Songs: "That's Where Jesus Is" "Breathe Deep" "Jesus On The Shore"
Mars ILL

"Case in point, Manchild and Dust have incredible chemistry together, and they've really made a name for not only themselves, but also Christian hip hop in general. Dust has a very distinct style that sounds classic but modern, and Manchild raps like he was born with a mic in his hand. If you ask me, Pro*Pain is an essential album for any Christian hip hop fan. And these dudes have been slowly working on a new album for years now, so let's hope for its arrival ASAP."

Favorite Albums: Backbreakanomics, Pro*Pain

Favorite Songs: "Breathe Slow," "Alpha Male," "Sound Off," "More," "Effortless," "When Heaven Scrapes the Pavement," "I Is"
The O.C. Supertones

"It's hard to believe that one of the most popular bands to have ever been with Tooth & Nail Records almost didn't even get the chance. Going by the name Saved (which T&N founder Brandon Ebel was vocal about hating, among other things about the band), they couldn't stick with one sound. Finally settling on ska and the 'Orange County Supertones' moniker, they promptly stole the scene and will go down as one of the most fun-loving, serious-about-Jesus bands in history. I'm particularly fond of their older material, but even now, almost twenty years since their debut, they haven't really lost their mojo...pun intended."

Favorite Albums: Supertones Strike Back, Live, Vol. 1, Hi-Fi Revival

Favorite Songs: "Adonai," "Who Can Be Against Me," "Found," "Supertones Strike Back," "Grace Flood," "Resolution," "Like No One Else," "Louder Than The Mob," "So Great A Salvation," "Away From You," "Jury Duty," "Lift Me Up," "Wilderness," "Hold On To Jesus," "Glory Hallelujah"
House of Heroes

"Interesting story: I didn't really care for House of Heroes at first. 'Serial Sleepers' was a big hit, and I thought it was an alright song. Even The End Is Not The End didn't do much for me at first. But I soon learned and changed my ways. These guys are good. Dang good. And they quickly became one of my favorite bands. Now, independent once more, I'm really excited to see what the future holds."

Favorite Albums: The End Is Not The End, Suburba, Cold Hard Want

Favorite Songs: "If," "In the Valley of the Dying Sun," "By Your Side," "Ghost," "Can't Buy Me Love," "God Save the Foolish Kings," "Constant," "Dance (Blow It All Away)," "We Were Giants," "Touch This Light," "A Fire Only We Know," "Christmas Morning"
Project 86

"My favorite albums from Project 86 fall right about in the middle of their career, as you can see below. It was during those years that I just couldn't get enough of this band. The dark but honest lyricism, the heaviness, the melody...I just ate it up. I know others will disagree, as indicated by star ratings for other particular albums (*coughDrawingBlackLinescough*), but, for me, it just doesn't get much better than ...And The Rest Will Follow. I could listen to it over and over again."

Favorite Albums: Songs To Burn Your Bridges By, ...And The Rest Will Follow, Rival Factions

Favorite Songs: "Hollow Again," "The Spy Hunter," "A Shadow On Me," "Sincerely, Ichabod," "All of Me," "Something We Can't Be," "Subject To Change," "My Will Be A Dead Man," "Molotov," "Slaves To Liberty," "The Sanctuary Hum," "Normandy"
Adam Young

"Such a talented musician. Like many, the first thing I heard from Mr. Young was 'Fireflies,' and, like many, I was immediately hooked. Was it sugar-injected pop music? Yeah. Were the lyrics hard to follow? Mmhmm. But when you get past the singles and get to the real meat and potatoes of the album, you find so much depth, whether musically or lyrically, and sometimes both! His newer stuff is a lot more radio friendly, and it's okay (not great), but those few years where we got the as-seen-below albums were golden, and I believe he's still got it in him."

Favorite Albums: Ocean Eyes, An Airplane Carried Me To Bed, All Things Bright and Beautiful

Favorite Songs: "Hot Air Balloon," "Hello Seattle," "The Saltwater Room," "Vanilla Twilight," "Captains of the Sky," "A Little Opera Goes A Long Way," "Dreams Don't Turn To Dust," "Honey and the Bee," "When Can I See You Again," "Thunderstruck," "Unbelievable"
Underoath

"These guys, along with a couple others on this list, were instrumental in my developing a taste for heavier music. I didn't know them pre-Solid State, but I came across 'When the Sun Sleeps' on the old mp3.com, I knew they were something special. They're Only Chasing Safety holds a permanent place in my heart, as I'm sure it does in many others' hearts. Their reunion tour next year is sure to sell out quickly."

Favorite Albums: They're Only Chasing Safety, Define the Great Line

Favorite Songs: "When the Sun Sleeps," "A Boy Brushed Red Living in Black and White," "Reinventing Your Exit," "It's Dangerous Business Walking Out Your Front Door," "I'm Content With Losing," "Some Will Seek Forgiveness, Others Escape," "Writing on the Walls"
mewithoutYou

"These guys are always giving you something to think about, be it good or bad. There always seems to be controversy amongst Christian music listeners over whether these guys should be covered on our website, and there is usually a bit of legitimacy in those concerns, but the fact remains that they sometimes have more Christianity in their lyrics than some songs that are regularly played on Christian radio stations. Though they draw inspiration from Islamic and Jewish sources as well, they mainly focus on the goodness of Jesus in their very niche market genre. Though their music takes some getting used to, the lyrics should be examined very closely so as not to miss something."

Favorite Albums: Brother, Sister, It's All Crazy! It's All False! It's All A Dream! It's Alright

Favorite Songs: "Bullet To Binary," "Gentlemen," "Torches Together," "January 1979," "Paper Hanger," "Messes of Men," "Dryness and the Rain," "A Glass Can Only Spill What It Contains," "In A Market Dimly Lit," "In A Sweater Poorly Knit," "Every Thought A Thought of You," "The Fox, the Crow, and the Cookie," "A Stick, a Carrot, and String," "Timothy Hay," "The King Beetle on a Coconut Estate"
Demon Hunter

"In some ways, Demon Hunter was once the metal band for people who didn't like metal. I can't tell you the number of times I heard someone say something like, 'Yeah, I don't usually like metal, but Demon Hunter is really good!' I'm just glad that it was a band like Demon Hunter getting that response. These guys were another important part of my heavy music diet and have been a staple in my music library ever since they debuted."

Favorite Albums: Demon Hunter, The World Is A Thorn, True Defiance

Favorite Songs: "Through the Black," "A Broken Upper Hand," "I Play Dead," "Ribcage," "Tie This Around Your Neck"
HONORABLE MENTION

"I'd be remiss if I didn't give you a list of honorable mentions, in no particular order. These are some fantastic bands that I truly love, but I didn't feel justified in my own heart putting them on the list above the ones that made it, for one reason or another. Anberlin had my attention since I first heard "Readyfuels," while NEEDTOBREATHE gradually gained my attention, since I didn't give them much thought until The Outsiders came out. Oh, Sleeper and Norma Jean were kind of the same way, as they seemed to get better and better with each new album. Kings Kaleidoscope stole the show last year with their phenomenal Tooth & Nail debut. I don't remember how I came across Bradley Hathaway, but I love what that guy has done in the past, and his transition to writing music was a fantastic decision. A Thousand Angry Panthers is so good, I bought two copies (one on iTunes, one on CD). David Crowder*Band and The Ember Days are two worship bands that are also consistently good musical bands as well. The Glorious Unseen has one of the most underrated worship albums ever, if you ask me. Tonight The Stars Speak is an anointed album that's dripping with the peace and presence of Jesus. To this day, it's my go-to album if I need peace. As far as hip hop, I've been indulging in some oldies lately, which led me to the Tunnel Rats. If you like Christian hip hop, and you want to get familiar with the roots of it, start with Sup the Chemist and the Tunnel Rats. That'll take you where you need to go, such as to Propaganda, a member of the Tunnel Rats. Last, but most certainly not least, I highly recommend buying both Beautiful Eulogy albums and all three albums from The Battery. That's not even an exaggeration. If you have the spare cash, get everything these cats have released. If you're a real hip hop fan, you won't regret it."


©2015 Jesusfreakhideout.com
Leave a Comment

CJ English, Former Vocalist and Guitarist of GFM, Collaborates with Relent
Mon, 05 Jun 2023 23:20:00 EST

Air1 Worship Now Concert At Red Rocks On Oct. 23 with Phil Wickham, Brandon Lake
Mon, 05 Jun 2023 18:30:00 EST

Rachael Lampa Celebrates Breakout Song, "Perfectly Loved"
Mon, 05 Jun 2023 18:10:00 EST

Erica Campbell Releases Visuals To Her Top 10 Single, "Fell Alright (Blessed)"
Mon, 05 Jun 2023 17:10:00 EST

Brandon Lake Leads with Triple Wins During 10th Annual K-LOVE Fan Awards
Sat, 03 Jun 2023 16:50:00 EST

Rich Mullins Tribute "Worktapes" Releases Worldwide
Fri, 02 Jun 2023 17:30:00 EST

Click here All News Headlines
|

RSS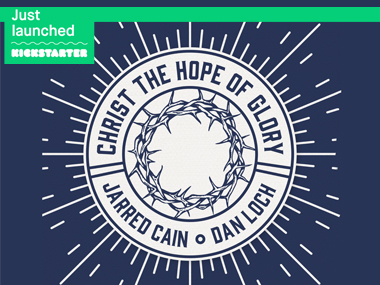 ---
---
---
---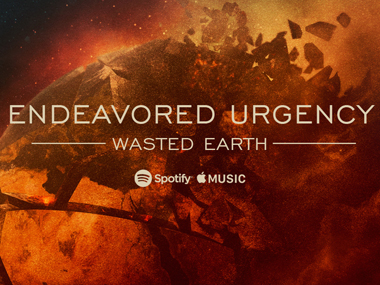 ---
---
---
---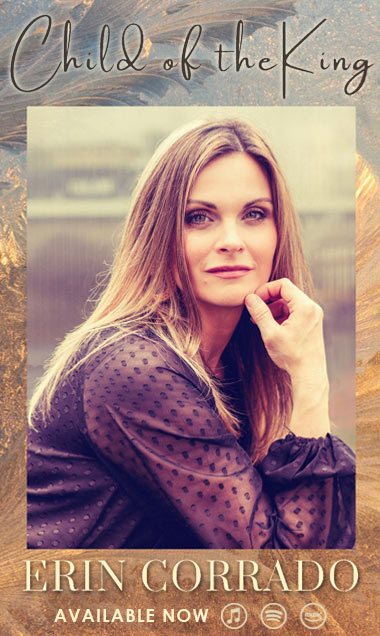 ---