Born in the small country of Oman (sharing Saudi Arabia's southernmost border along with Yemen), composer and songwriter
Joslin Dsouza
came to the United States to complete his college education at the Universities of Toledo and North Texas, Denton, respectively. While Dsouza has released three albums, the latest, his second Christmas album,
King of the Nations
, is by far his greatest production. What started as a single song idea turned into a nativity concert experience focusing on the reason we celebrate Christmas. This is no typical Christmas music, however. While there are some shades of the traditional, with versions of "Hark, the Herald Angels Sing," or the piece of "Carol of the Bells" heard in "Noel… Born is the King," this is likely a Christmas experience that you've never heard before. And while these songs are obviously meant for live venues, they still translate nicely without the visual elements.
I've said it before, but epic is a word that gets tossed around a little too much, and a little too lightly, these days. However, epic is the absolute best way to describe this music with its big production and instrumentation. From the opening horn blow, to the big drums and synths of "Hark! The Herald," the recording never relents. The middle-eastern and world flare given to the music, along with the undeniable groove, makes the song a wonderful open to the story. The chills you get in the opening track honestly filter throughout the entire run time (1 hour and 26 minutes) and continue to captivate. Whether it be in big songs with crunchy guitars, like "Be It Done Unto Me" or "King of Nations," or something more subdued, like "Canticle for Joseph" with its softly picked acoustic guitar or "There Was No Room" with its keyboards and synths, the show impresses all around. One of the most striking songs is the heaviest one present. "I'm Alive" is a hard rocking classic metal song about Satan. The extreme aggressiveness of the track perfectly captures the sinister nature of the subject matter as Satan claims he's alive and reigns on earth. The track gets really eerie when a creepy version of "Jingle Bells" sneaks into the middle: "Jingle bells, jingle bells, jingle all the way. Oh what fun it is to see, see your kingdom fail." Despite the ominous track previously mentioned -- which is a necessary part of the story -- the album closes out with a victorious Jesus bringing salvation to us all in "You Are the One."
No, this is not your ordinary Christmas album. It's a masterfully composed Christmas journey meant for the stage. It's epic! Including himself, Dsouza features 14 different singers and musicians in the production. It's a stacked talent pool from top to bottom and Dsouza leads them wonderfully. While I do think the live aspect would give a better representation of the story, it remains a moving and chilling listen without the stage. King of the Nations is an electronic album, a hard rock album, an acoustic worship album, and a few other genres all rolled into one. If you're looking for some traditional Christmas music to get you through the upcoming season, this is not the place to look. But if you want something different, expertly composed, and that spells out the Christmas story in vivid detail, look no further than Joslin. This is an impressive production that has already received a Grammy nomination. I highly recommend giving this adventure at least one listen and catching a live performance if at all possible (right now only available for 3 shows in Texas).
- Review date: 10/24/17, written by
Michael Weaver
of Jesusfreakhideout.com
JFH Staff's Second Opinion
Year after year, the music industry (both Christian and secular) is inundated with Christmas albums and singles. Unfortunately, few of these releases really stand out, due to lack of ways to make the same songs and carols sound new or original, as well as only a handful of artists attempting to write an original tune. Enter Joslin and his recent album,
King of the Nations
. Instead of hashing out more generic recordings of "O Holy Night" and "Joy to the World," Joslin Dsouza's Christmas offering comes in the form of a symphonic rock opera of almost entirely original songs. Taking musical cues from acts like The Alan Parsons Project in both scope and style,
King of the Nations
tells the greatest story ever told: God coming to Earth in the form of a man to be the ultimate example and give His life for mankind. From an epic chorus of "Hark the Herald Angels Sing" at the beginning, to the Evanescence-esque rock of the title track and "I'm Alive," down to the Jesus-Culture-meets-Matt-Redman closer "You Are The One," this is a Christmas album unlike most others. There are even plenty of opportunities for year-round Sunday morning worship services here. The only weak spot of the album - and one which does show itself throughout the majority of the songs - is that the vocals aren't as strong as the music almost mandates. Usually landing a little flat, the vocals do occasionally take away from an otherwise stellar listen. However, at the end of the day,
King of the Nations
is a compelling listen from start to finish. It might not be one to listen to frequently, just due to the sheer size and magnitude of the runtime (sixteen tracks bringing it to an hour and a half!), but it's surely one to come back to for something original and unique during the Christmas season. - Review date: 10/30/17, written by
Scott Fryberger
of Jesusfreakhideout.com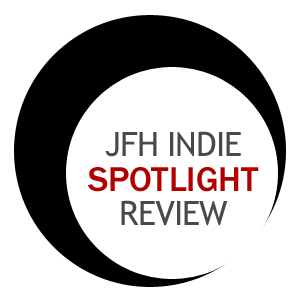 Record Label:
None

Album length:
15 tracks: 87 minutes, 50 seconds

Street Date:
November 5, 2015

Buy It:
iTunes

Buy It:
AmazonMP3
Hark! the Herald (4:58)
Be It Done Unto Me (feat. Elizabeth Leonard) (5:25)
The Spirit Song (feat. Mindy Bell) (6:02)
The Magnificat (5:53)
King of the Nations (5:43)
Canticle for Joseph (I Walk with You) (5:32)
The Shepherd's Cry (6:57)
There Was No Room (feat. Lauren Lamb) (4:48)
The Gloria (7:19)
This Is My Son (feat. Elizabeth Leonard) (5:13)
The Seekers (feat. Norris Johnson) (6:12)
Noel...Born Is the King (feat. Erin Munoz) (4:13)
I'm Alive (Wrath of Herod) [feat. Brian Dixon] (7:16)
Anthem for the Innocent (feat. Erin Munoz) (5:04)
The New Covenant (feat. Erin Munoz) (7:15)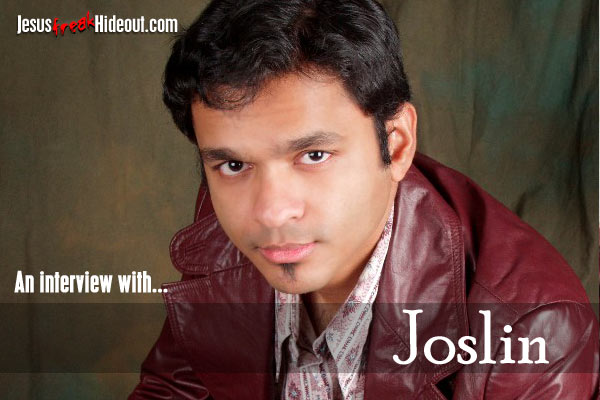 Jesus Freak Hideout (Michael Weaver): I'll just be honest and upfront… This is an amazing sounding musical experience. Just how much time did you sink into composing and writing King of the Nations?
Joslin: King of the nations took a total of 7 years to write and a whole year to gear up for the first set of concerts. I came up with the idea for 'King of the Nations' in the fall of 2007. At that time I had just returned from watching 'Trans Siberian Orchestra' Live. I thought it would be cool to do something like that. But when I saw them again in 2008, I thought to myself "That is an awesome Live show, but it had NOTHING to do with the 'ACTUAL' Story of Christmas...The Reason for the Season."

So between 2008 and 2010, I started writing, and in 2010 I recorded the first song in the studio with real instruments and singers. It was 'King of the Nations.' Once we had a basic mix, I knew 'instantly' that this was going to be something special. Other than just mere finances and scheduling, the other reason it took so long to bring this to life was because I wanted to research and study each and every character in the story. I wanted to write the songs from being in their shoes. The Premise of 'KOTN' is the nativity story being told by Angels to humanity. I (We) have seen many interpretations of the nativity story being told in books, pictures, TV, etc. but they were all told to us by a human perspective. Never from above.

So I decided to write KOTN in a way that was entirely original and would be culturally relevant.
JFH (Michael): Beyond what we get to hear on the album itself, what goes into the live performances? Are there any special visuals, actors, or anything like that?
Joslin: This will be our third year of performances. It consists of a 15 musicians and singers, from different walks of life. They are all professionals in their own field of music. The story is being projected on the screen while each character sings their song. The beauty of the show is such that through the medium of music and visuals, we try to connect with people with material that is culturally relevant. So for example, the visuals will always be new every year.

Oh, and we also have a spectacular light show :)
JFH (Michael): Most Christmas albums focus on Jesus, or maybe just the holiday in general. People tend to leave Satan out of Christmas -- even though he was at work through men like King Herod. What lead you to include a song like "I'm Alive" (with a perfect mood and sound) into this story?
Joslin: Yes, unfortunately in my studies, I realized that there are so many basic things about the Nativity story that have been misinterpreted. For example, there is the famous Christmas carol called 'We Three Kings," when in reality, the Bible never says 'three,' nor does it say 'kings.' It only says wise men from the east bringing three gifts. And with commercialism and secularism, of course we leave out King Herod. We are made to think that the Nativity Story was an 'everything is going to be fine and peachy' story. When, in actuality, it must have been the opposite. You had 2 people who said 'Yes' to God and were probably very scared. On one side, you had the Roman Empire which was ruthless, and on the other side you had King Herod the great who was paranoid about his throne being taken from him by anyone or anything.

The idea for King Herod came from a guest priest who came to our church and gave a sermon based on the gospel reading Matthew 2. It's the part in the story where King Herod wants to find baby Jesus and kill him. Joseph then gets a message from the angel telling him to take Mary and the child into Egypt. After the reading, the pastor said "I'm here to tell you that King Herod is alive and well. He is in our Politics, Our Communications, Our internet, Our government, our churches, our schools. In fact he is everywhere there is a family...trying to destroy it.

He then went on to say "If you want to destroy a country, don't kill its leader! You destroy the families of that nation. Same goes for churches, temples, schools. The evil one is on a rampage to destroy the bond of the family. So whether we like it or not, the evil one still says to humanity "I'm Alive....(and Well)". I for one am bad at remembering sermons. But for some reason, that sermon stuck in my head and I thought it was well crafted and very culturally relevant. I have never seen that priest since. His name was Fr. Dat. He is Vietnamese. I then went home and researched King Herod's character and really found him fascinating.
JFH (Michael): Is there a song you find most moving, or maybe you just enjoy performing live?
Joslin: Favorite track/song I love performing live is 'King of the Nations.' It captures all the elements in music that I love. And playing it with some of the best musicians is a humbling and rewarding experience. The song that ends up being a crowd favorite and one I could never get tired of singing is probably 'There was No Room'. This one easily touches everyone really fast.
JFH (Michael): According to the website, there are 14 (including you) singers and musicians involved with the album. How did you assemble this group? Were they people you knew, were there auditions, or did it all come about a different way altogether?
Joslin: Most of the singers in the group were people I had worked with through the years. Most of them my closest friends. When I decided to perform the show live, I met some new faces through trusted friends and am honored to be sharing the stage with these amazing talents. Very few were auditions.
JFH (Michael): How exciting is it to know that you've been nominated for several Grammy Awards for King of the Nations?
Joslin: Let's just say, seeing your name and song on a ballot next to the likes of Kirk Franklin, David Gilmore of Pink Floyd, Foo Fighters, Michael W Smith, HillSong and more... just made my day.
JFH (Michael): A more serious question. Oman is a Muslim majority county, in a part of the world where Christians aren't too highly favored; do you mind talking about how you came about your faith?
Joslin: Yes, Oman is a Muslim country. I was born there. I grew up there, went to school and church there. When I was growing up, there was only one church. Then 2, Now about 5 or 6. If you ask any immigrant in Oman (like myself and my family), they will tell you that they owe their gratitude and respect to the King and ruler of Oman, His Majesty Sultan Qaboos bin Said Al Said. He is probably one of the most tolerant and accepting Kings you will ever meet. He has done a lot of good work to help foreign relations between nations and peace in the Middle East. Until about a few years ago, no one in the west knew where or what Oman was. That's because it is really that peaceful. Oman is also the second cleanest country after Singapore. It is because of the respect for a King like Sultan Qaboos, everyone lives in peace and harmony in that country. Between india, the U.S and Oman, I have more respect towards him. Lastly, but definitely important... he is a lover of classical music. Oman saw the very first Opera House in the Persian Gulf.
JFH (Michael): Finally, your website currently shows three live events to catch King of the Nations. Do you have any plans for expanding the number of shows, or taking it outside of Texas?
Joslin: Yes, the word is definitely getting around in Dallas and TX. This year, we will be airing our single on national radio. We will also be developing a script to make this into an actual musical. And the last step is to make it into a screenplay. The final goal is to have 3 mediums of performance, Live Concerts, Theater and Screenplay/Movie. And yes, we hope to travel to more places and perform KOTN outside Texas.