Matthew Perryman Jones
has a voice like a flannel shirt. It's soft and velvety, and fits almost any occasion. His modern folk songs have been featured in many dramatic scenes of movies and television shows, and have the cinematic feel to be used in many more. He can sing a sad song and make it feel lived in, and in turn, make it feel like you're living in it too. He's also the songwriter that lots of your favorite singer/songwriters (Andrew Peterson, Drew Holcomb, John Tibbs, etc.) consistently cite as one of their favorites. MPJ is the kind of artist that's worth tracking down and listening to everything they've ever put their name to. 2011's
Until The Dawn Appears
, 2012's
Land Of The Living
and 2015's
Cold Answer
are all master's classes in emotional, evocative songwriting (and that's just his output this decade). Once upon a time, MPJ's songs made it onto the fringe rotation of music channels such as VH1, and he can still stand shoulder to shoulder with fellow evocative singer-songwriters like David Gray, Ed Sheeran and Hosier.
On his latest album, The Waking Hours, Jones again spins a winning formula of melodic grace and gripping lyricism. The opening verse of first track "Happy" notes that Perryman has "all that I wanted / More than I need / I got a girl on my arm who loves me / Why can't I let myself be happy?". Against the droning, melancholy backdrop of the tune, Perryman somberly hints that there is something more to existence than just momentary happiness, something deeper than mere satisfaction with your good fortune in life, something spiritual at our core. Second song "Lovers In Another Life" hints at the source of that longing, with language about "a garden" a lifetime ago. Jones weaves his spiritual metaphors thickly, but they are there for those with ears to hear. Third song "Careless Man" takes aim at the dual nature inside every believer (the "old man" and the "new man" to use New Testament language) with Jones noting that "I want it all, I want everything / I want the drug and the remedy / Heaven help me, there's a devil in my head" Jones hints at an answer in the gorgeous (and more upbeat) title track when he instructs the listener to "Listen to the silence / And you'll hear, a hidden melody form" before asking the poignant question, "Tell me, do you feel the waking hours / Burning in the song / you could sing before you felt it?".
With a strong theme of waking up to what is truly important, and taking the time to examine your life, The Waking Hours is as introspective and searching as it is beautiful. It's the rare form of music that captures the feeling of looking at a sunset in a beautiful place and letting the scene spur something deeper inside you. Art, at its best, hints at another world than this one, and Matthew Perryman Jones continues to exceed in writing the sort of evocative tunes that call for scenery and deeper thought. The Waking Hours is perhaps aptly named, in that its songs are mostly of the sleepy kind (for truly upbeat MPJ, check out Land Of The Living). But they serve the album's theme well. It's a record that's perfect for the winter months of contemplation and introspection and you'd be hard pressed to hear a more gorgeous slice of sadness and hope this year.
- Review date: 11/27/18, written by
Alex Caldwell
of Jesusfreakhideout.com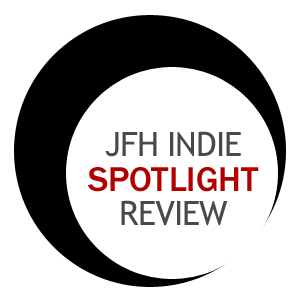 Record Label:
MPJ Music / Tone Tree Music

Album length:
9 tracks: 35 minutes, 31 seconds

Street Date:
September 21, 2018

Buy It:
iTunes

Buy It:
AmazonMP3
Happy (3:47)
Lovers in Another Life (3:40)
Careless Man (3:47)
Anything Goes (2:52)
The Waking Hours (3:54)
Coming Back to Me (3:34)
Half Hearted Love (4:41)
Carousel (4:33)
Take It With Me (4:43)