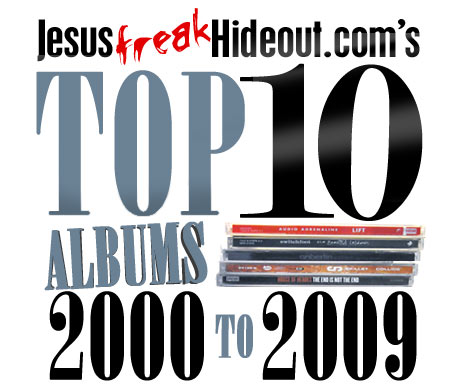 1.
Lifehouse
-
No Name Face
(2000) - "I listened to this album when I was 12 years old and it brings back so many memories of my life experiences. Every time I hear a particular song on this album, I can still remember where I was and what I was doing while listening to it."
2.
Thousand Foot Krutch
-
Phenomenon
(2003) - "One of the best albums of my teenage years. I have loved these guys ever since!"
3.
Falling Up
-
Crashings
(2004) - "This album quickly became a favorite in a matter of days. Some of my favorite tracks include "Broken Heart", "Escalates", and "Ambience".
4.
Relient K
-
The Anatomy of the Tongue In Cheek
(2001)
5.
Side Walk Slam
-
...And We Drive
(2003) - "Run Kid Run as teenagers...gotta love it!"
6.
Waking Ashland
-
Composure
(2005) - "I found these guys on a Tooth and Nail sampler and I immediately decided that I was buying the album. Even though they no longer exist, these guys crafted an amazing album about life, love, and God."
7.
Skillet
-
Collide
(2003)
8.
Lost Ocean
-
Lost Ocean
(2007) - "A JFH staffer recommended this band to me and they have become one of my indie rock favorites. This album is amazing from start to finish."
9.
Capital Lights
-
This Is An Outrage!
(2008) - "So, this album is fairly new and unfortunately the band has recently broken up, but this will always be a top favorite of mine for years to come. Highlights include "Outrage", "Out of Control", and "Work It Out".
10.
Stellar Kart
-
All Gas. No Brake.
(2005)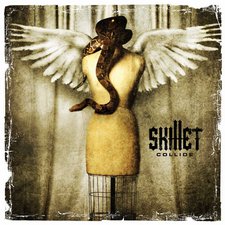 ©2009 Jesusfreakhideout.com