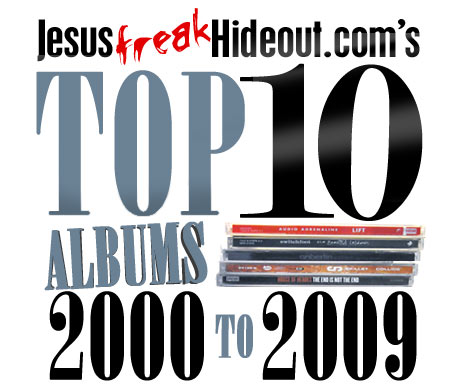 "You know, it's always tough to narrow down a list of your favorite albums in a certain era, let alone of all-time! Well, thankfully for that list we had an extra five to work with. This past decade did bring a lot of great music, awesome tours, and incredible new talent as well. Though some people will argue that today's music is not as creative or genius as it used to be, I will disagree with that. I'm not going to say I'm so opinionated or biased. It's quite evident if you knew me that I listen to pretty much anything under the sun, especially to anything and everything that in some way connects people to Jesus Christ, or moves people to a deeper understanding of Christian morals and the Christian lifestyle. So anyway, take this list as something thrown together that incorporates SOME of the greatest albums of this past decade. I may have up to 100 in my mind right now, as many, many artists deserve the recognition for their work. However, I simply never get tired of listening to these.
These are in no particular order..."
~ Patrick

1.
Relient K
-
Five Score and Seven Years Ago
(2007)
2.
Switchfoot
-
The Beautiful Letdown
(2003)
3.
Five Iron Frenzy
-
The End Is Here
(2004)
4.
David Crowder*Band
-
A Collision or (3 + 4 = 7)
(2005)
5.
Thousand Foot Krutch
-
Phenomenon
(2003)
6.
Skillet
-
Comatose
(2006)
7.
P.O.D.
-
Satellite
(2001)
8.
Project 86
-
Drawing Black Lines
(2000)
9.
Family Force 5
-
Business Up Front, Party In The Back
(2006)
10.
Jars of Clay
-
The Eleventh Hour
(2002)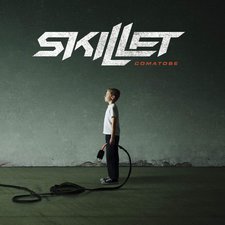 ©2009 Jesusfreakhideout.com