Anathallo, Floating World (2006) -
"One of the most lush albums ever released, Christian or non. There aren't too many bands out there putting old Japanese folklore tales to music. Critics say it is too expansive, open-ended, ambitious, etc. And those are all the reasons it works. Anathallo has been around for years and still no one appreciates them. Maybe "Canopy Glow" will give them the respect they deserve. They're better than pretty much everything out there."
As Cities Burn, Son, I Loved You At Your Darkest (2005) -
"This one will go down in the annals of history as the record with the most convicting lyrics. You don't have a chance against these words, because most of them are straight out of Scripture. As Cities Burn's first CD cuts to your core. I will willingly admit to bawling my eyes out while considering my own life in relation to these words. And they are all spoken with a vocal intensity for ages. "Part my ribs like the sea, and change me!" or "Love! What is love without trust?" or "At My Word, would you bring your Issac?" Slay me."
Copeland, Beneath Medicine Tree (2003) -
"This list is in alphebetical order, but if I was going to pick one standout among the bunch, it is probably Beneath Medicine Tree. True, they don't really care to be associated with the "Christian market"... but this record means so much to me, I had to beg for it's inclusion on this list. They may not want to be associated with the market, but this record is Christ-like in all of its ways. I still attest to the notion that this was Copeland's finest sound. Raw, unfiltered indie goodness. I said in my review of their latest album, You Are My Sunshine, that Aaron Marsh is at his best when He writes of a God that romances His people, and how that love is represented with the picture of a man and woman brought together as one. Beneath Medicine Tree is a CD full of these pictures."
David Crowder Band, A Collision (2005) -
"I remember the first time I heard A Collision, I was working at a local Family Christian Store. It was a busy Saturday afternoon (The Veggie Tales were visiting the mall), and I happened to walk into the back of the store to check something. There it was sitting, in all of its pre-release glory. We really weren't supposed to just put on whatever music we wanted over the store's PA, but I couldn't wait. The rest is history. A Collision is a record so radically ecclectic, that it demands listen after listen after listen. All of Crowder's releases are stellar, but this third outing was his finest."
Further Seems Forever, The Moon Is Down (2001) -
"Oh, Tooth & Nail, how we miss your glory days. When you look back on them, one of their standout achievements was signing this Florida indie band. Sure, they went through a lot of turmoil, and a lot of vocalist changes (And yet still managed to sound great over the course of three releases), but this first one with pre-Dashboard Chris Carrabba at the helm is the one they will be remembered for. It has everything going for it. It was the perfect album at the perfect time. Does anyone do it like this anymore? Or is it just a dead era?"
House of Heroes, What You Want Is Now (2003) -
"I've spent a long time in my life obsessing over this CD. I heard about House of Heroes' signing to Gotee, and figured I ought to see what all the buzz was about. So I picked up this, their first release and... wow. There's really no other way to put it. You either like it or you don't. I found this gem at a time in my life where the rawer, more pure the sound, the better. And What You Want Is Now was just that. I've branched out since then, but I've never stopped listening to this CD."
House Of Heroes, Say No More (2006) -
"And then this one came along. Their first national release, I thought, would make the people aware of what kind of talent they were missing out on. There were a few converts among my friends, but I just didn't get it. Still, songs like "Friday Night" and Metaphor in Parentheses" are eternal."
House Of Heroes, The End Is Not The End (2008) -
"Indeed, three House of Heroes CDs on this list. It isn't that they're all here because they're one of my favorites bands... it's more of, they're one of my favorite bands because three of their CDs made it onto this list. But you all know the story of this one. Constant delays, "Will it ever get released at all?" paranoia... Finally it gets released, and it somehow exceeds every single one of our expectations. Records that you can listen to 50 times over, sit in a car with your girl and say "Wait, what's that line he says there?" and find a new reason to love it are the kind of records you want by your side (Pun definitely intended). The End Is Not the End is so lush, so poingant, so convicting... I've yet to find a hater. It doesn't matter who I play it for: The response is always "Huh... I'll... have to check this out."
The Juliana Theory, Emotion Is Dead (2000) -
"More Tooth & Nail glory days! They have said since disbanding that they didn't really have much creative control over this one... well, if that's the truth, then it's one of the extremely rare cases where a record label was smarter than the band, because all of their other records (With the exception of their fine debut Understand This Is a Dream) pale in comparison to this finely tuned, pop/rock gem."
Number One Gun, Celebrate Mistakes (2003) -
"I can't really make a case for this one. It's just a CD I heard at just the right time, and fell in love with it. I have my reservations with everything they've put out since signing to Tooth & Nail (Even though the talent is still apparent), but their first one, in all of its indie, emo glory just has a special place in my heart. And they were so much fun to see live. Ah."
Relient K, Two Lefts Don't Make A Right... But Three Do (2003) -
"Relient K's put out some great stuff over the last decade or so, but Two Lefts... has got to be their most timeless. From "Mood Rings" to "I Am Understood?" and "College Kids," it's hard NOT to relate with these songs. Matt Theissen's still got it, but his "silliness meets sophistication" approach to lyrics hits all the perfect notes here, making their third release their best."
Sleeping at Last, Ghosts (2002) -
"Still one of Christian music's best kept secrets. And there's no reason why they should be. Their lyrics poetic, beautiful, and blatant; and their melodies can sing you to sleep. Their second record Keep No Score is a little more epic and hard to swallow (Still one of my favorites, and narrowly escaping this list), but this first one is just a wonder to behold. If you've never heard these guys, please, give them a chance. Do yourself a favor."
This Day & Age, ...Always Leaves the Ground (2004) -
"This Day & Age's national debut was just a hint of what was to come, but what a wonderful hint it was. It's pop/rock at its finest, with lyrics you can relate to. Once you give it a listen, you'll be singing these songs for days. And then you'll read over the lyrics and realize how perfectly it explains your life, and you'll love it all over again."
This Day & Age, The Bell and the Hammer (2006) -
"Their last achievement, however, was their finest. It is just unfortunate that they called it quits when they did. But, I guess it's better to go out on top. Still, it would have been most intriguing to see where they would have gone next. As is, The Bell and the Hammer is an instrumentally eclectic bunch of songs that you could spend years pouring over (And we have) and still find new little nuances to get excited about. The lyrics are much more melancholy this time, complimenting the music's mood; but this album is cause to rejoice."
Derek Webb, She Must and Shall Go Free (2003) -
"There's not a stinker among the bunch. Derek Webb's first was a masterpiece of social reform and acoustic goodness. His subsequent releases are all great in their own right, but his debut set the stage brilliantly for what was to come. Try listening to this one in its entirely without seeing your world just a little bit different. Yeah, that's what I thought."


©2008 Jesusfreakhideout.com

Click here All News Headlines
|

RSS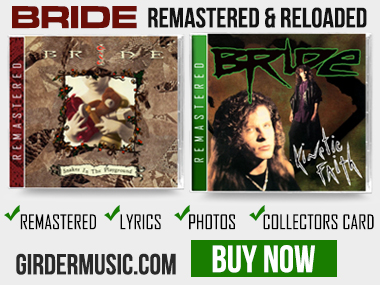 ---
---
---
---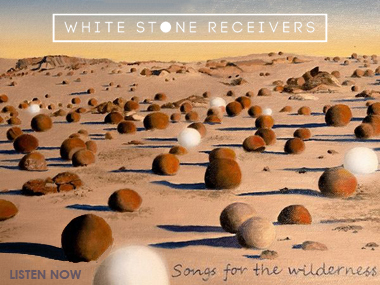 ---
---
---
---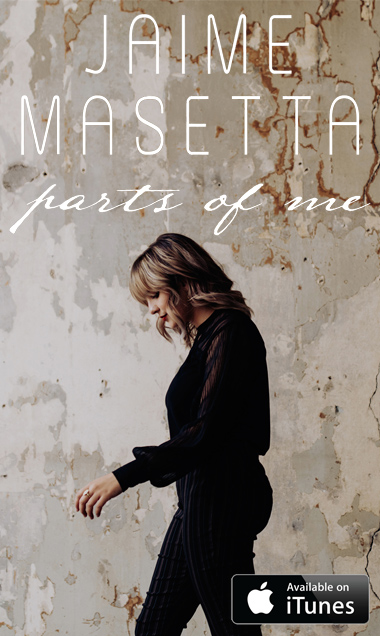 ---