Rachael Lampa, Kaleidoscope (2002) -
"This was the very first Christian album I ever bought, which instantly became a favorite. At that time, I was only 10 years old, and it was a catchy, accessible pop record, and I loved it from the first listen. I still find myself bobbing my head to the ridiculously catchy "Savior Song."
Rebecca St. James, Transform (2000) -
"This album is in my opinion, Rebecca at her finest. This actually came out in the year 2000, but I didn't pick it up until I fell in love with several of its singles ("Wait For Me," "In Me," "Reborn," "Don't Worry") that I decided to purchase it. It's filled with tons of electro-rock/pop, and is my favorite RSJ CD to date."
Jaci Velasquez, Heavenly Place (1996) -
"Again, this is an album that was released in 1996, but I didn't buy it until 2003. Jaci made a splash with this album, and five of its ten songs became hit singles. My personal favorite song from this record is the Latin-spiced "Shelter Me."
Stacie Orrico, Stacie Orrico (2003) -
"After hearing "Stuck" on mainstream radio, I was stuck (pun intended) on that song. However, when I heard it again a few days later and heard the radio announcer say it was by the same person who brought us Genuine a few years prior, I was a bit shocked. After that not-so-great teeny-bopper album, I was surprised at how mature this album was. Of course there are the songs like "Stuck" and "I Promise" that were meant for mainstream radio, but the majority of the album focuses on God. I still love "Hesitation," "Instead," "Tight," and the tender ballad, "Strong Enough."
Jump5, Accelerate (2003) -
"Jump5 was my favorite band back in my "tween" years. I loved every single one of their albums (although some of them were awfully short), but Accelerate has to be my favorite. This album holds everything that is good about Jump5--- the bubblegum pop, the sing-a-long choruses, and the dance-floor-ready beats. This is quite possibly to this day, my favorite album of all time."
ZOEgirl, Different Kind Of FREE (2003) -
"Although ZOEgirl was never a favorite of mine, this album made me think twice. Gone were the second-rate bubbly pop tunes, in favor of a more rock-oriented pop sound, which is great in songs like "You Get Me" and the title track. However, my favorite songs from this album are the upbeat, piano-driven "Wait," and the techno-influenced "Contagious."
Avalon, The Creed (2004) -
"Avalon was another CCM group I grew up with. I owned several previous albums, but really only loved about half of the songs from each of them. However, with The Creed, I loved (and still love) every single song on it. From the upbeat pop numbers ("All," "The Good Way") to the beautiful ballads ("You Were There," "Abundantly," "Renew Me"), and everything in between, this is the most well-crafted Avalon album of all."
TobyMac, Welcome To Diverse City (2004) -
"Toby's second effort is still his best. Diverse City has just enough diversity to appeal to a wide range of listeners. There's surely something on here for everybody. My personal favorites include the retro-throwback "Diverse City," the rockin' "The Slam," the R&B "Stories," and the fun "Ill-M-I" and "Catchafire."
Hawk Nelson, Smile, It's The End Of The World (2006) -
"About this time in my life, my musical tastes were broadening. As you can probably tell from the previous albums on this list, I was a pop music lover. However, once I discovered Hawk Nelson's unique, fun punk-pop sound, I was hooked. My favorites are the rocker "One Thing I Have Left," the slower "Everything You Ever Wanted," the meaningful "Head-On Collision," and the quirky "Hello."
Plumb, Chaotic Resolve (2006) -
"This has to be one of the most unique albums ever produced in Christian music. Plumb's experimentation with rock, pop, jazz, and techno put forth a new Mrs. Lee, aside from the rocker which fans had grown accustomed to. This works best in songs like the horn-fused "Motion," the rocker "Better," the beautiful "Jekyll & Hyde," and the powerful "Cut." Here's hoping Plumb's next album goes back to these sounds..."
Britt Nicole, Say It (2007) -
"Christian music has always struggled with being sub-par, or second-rate as compared to the mainstream. However, Britt's fun, poppy debut takes everything good about pop icons like Gwen Stefani, Britney Spears, and modern Madonna, and puts it to Christian lyrics. However, the thing that sold me was her heartfelt lyrics. Britt's biggest mission field is reaching out to teenagers, and this album covers everything from abuse ("When She Cries") to divorce ("Don't Worry Now"), and even includes two spectacular "kiss-off" songs ("Good Day," "Ready"). Also here are gems like the anthem "Set The World On Fire," and the piano-driven title track. I must say, this is one of very few albums that are completely flawless from beginning to end."
BarlowGirl, How Can We Be Silent (2007) -
"The sisters Barlow proved themselves (as if they had anything to prove) with this record. This album takes the strength of each Barlow and builds on it, proving a beautiful mix. One of my favorite elements of BarlowGirl is their gorgeous harmonies. This album keeps a slower pace throughout, but includes some rockers here and there ("Song For The Broken," "Million Voices") and even a Broadway-style song ("One More Round")."
Children 18:3, Children 18:3 (2008) -
"Punk is one of the genres I have never gotten into---at all---until earlier this year, when three homeschooled siblings from a small town in Minnesota made their debut. I wasn't even planning to give it a listen, until numerous websites (like this one) gave it remarkably favorable reviews. I don't think I've even seen a negative review for it. So I went out on a whim and decided to buy it. One of the smartest purchases of my life..."
Group 1 Crew, Ordinary Dreamers (2008) -
"Group 1 Crew hit the scene hard with their debut, producing rave reviews everywhere. I fell in love with their blend of R&B, hip-hop, funk, and rap. Although this is not usually a genre I'm fond of, Group 1 Crew makes it fresh and inventive, and their sophomore album was even better. They started experimenting with new sounds, and this album is a journey throughout."
Krystal Meyers, Make Some Noise (2008) -
"This one's got my vote for Album Of The Year. Her debut showed some promise, but lacked a real spark. Her second album, Dying For A Heart, was much better, and I loved it. However, Krystal's drastic style shift---from rocker chick to '80s pop diva---worked out for the better. Although I loved her rock style, this new techno-pop style works surprisingly well. As I mentioned before with Britt Nicole, this album also follows closely on the heels of the mainstream market, and is very fresh, fun, and inventive. I'd highly recommend getting the Japanese import, which has an amazing cover of Eurythmics' hit, "Sweet Dreams (Are Made Of This)."
HONORABLE MENTIONS.....
"I narrowed my list down from originally over 40 albums to just 15. Family Force 5's Dance Or Die, Krystal Meyers' Dying For A Heart, and Jump5's Dreaming In Color are also favorites of mine. Although I just purchased them about two weeks ago, I can already tell that Capital Lights' This Is An Outrage!, and Brooke Fraser's Albertine are destined to become favorites in the future. I'm sure by the middle of 2009, I'll have a completely different Top 15 list."


©2008 Jesusfreakhideout.com

Click here All News Headlines
|

RSS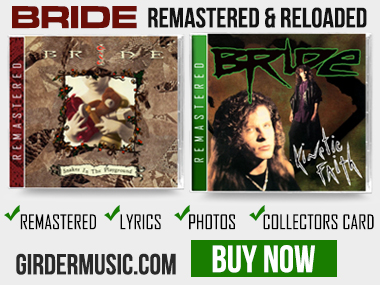 ---
---
---
---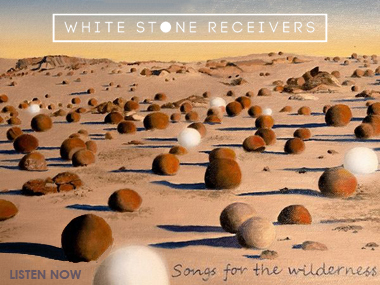 ---
---
---
---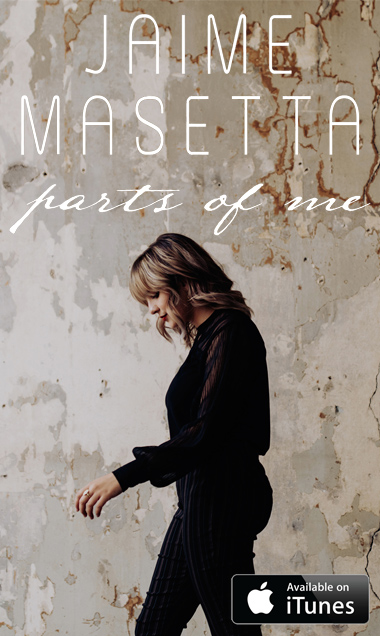 ---