"Having only been a real big Christian music fan since maybe 2001, I completely missed out on some of the greatest albums in the '80s and '90s. I do have some albums from the late '90s and a couple from 2000 on this list, but for the most part, I'm just out of luck. So, because of my short time with Christian music, my fifteen are mostly relatively new, including even one from the year 2006 (late 2006 for that matter). But hopefully you will either see something here that you love too, or you find something new that you can listen to and fall in love with, as I have."
Five Iron Frenzy , The End Is Here (2004) -
"It's only fitting that my favorite band of all time would be in this list. The End Is Here not only gives us an account of FIF's last show before their sad, sad breakup (I got pretty teary-eyed at the end of the disc), but also their last studio album, plus a bonus song. The sound quality is impressive for a live album. The songs sound perfect, and you can't really beat the medley halfway through the live show. Arguably the two best discs in the entire Five Iron Frenzy catalogue."
brave Saint Saturn, The Light of Things Hoped For (2003) -
"An incredible look at what four of the FIF guys can do when they break out of the limits of ska, and produce music that is more emotional and serious, and even darker. It's happy; it's angry; it's angst-ridden. And it's just musical beauty. Every song is brilliant, like "Heart Still Beats" and the ultra, redemption-filled tear-jerker 'Daylight.'"
Thousand Foot Krutch, Set It Off (2000) -
"Many TFK fans today are more than likely bigger fans of their newer stuff. Being that TFK was the headliner for the first concert I ever attended (the All The Way Live Tour in 2002), I'd have to say that the old school stuff is what has stuck with me. I really enjoy Phenomenon, and The Art of Breaking is okay, but nothing they ever do will fully take the place of the original - and more raw and less polished - release of Set It Off. Remember "Puppet"? Yes."
Furthermore, She And I (2003) -
"Many Christian hip hop fans speak of John Reuben and his innovative approach to hip hop and music in general. But sometimes they overlook the former Tooth & Nail duo known as Furthermore - though it may be hard to truly label them as hip hop, as they take a very unconventional approach to it. Innovative in every song they've ever recorded, She and I was - dare I say it - a unique masterpiece. Fischer's lyrics are quirky, but they make you think, and then rewind to see if he really said what you think he just said, and then listen and think again."
Subseven, Subseven: The EP (2004) -
"Though only seven songs, subseven's first and only EP was very impressive. Lots of passion, lots of energy, and a good amount of screaming-vs-singing. I think the EP topped their full-length. "Emotion" and "Game of Love" showed off their intensity, while "Mayday" showed their softer side... kind of. Just an all around great first look at a band that would unfortunately come to an end not too long thereafter."
Nifty Tom Fifty, Changing Time and Space -
"Nifty Tom Fifty's first album was entirely ska, and it was pretty good, but when they let go of the brass section, they found where their real gems really lie. Emo and modern pop/punk. Changing Time and Space, though just eight songs and an acoustic remix, is full of great love and heartbreak anthems, like "Never Meant To Be" and my personal favorites, "Burning Bridges" and "Dreams and Memories." Methinks it's out of print, but it's sure one to look for."
Project 86, Drawing Black Lines (2000) -
"I'm pretty sure mine is not the only list with Drawing Black Lines on it. And rightfully so. Project 86 went into their sophomore album and just completely and utterly annihilated the "sophomore slump" curse. Drawing Black Lines is simply full of incredible hard rock jams like "Set Me Up," and even softer jams like "Chimes." It certainly paved the way for the beautiful career of this immensely talented band."
Five Iron Frenzy, All the Hype That Money Can Buy (2000) -
"The first album I heard by these guys. The first time I listened, I hated it. But a year or so later, as I listened to it in a friend's car, I realized just how good it was, and thus, FIF took the spot of "Scott's favorite band." Along with its awesome artwork, almost every song is one that I can just listen to over and over again, especially "Giants" and "The Phantom Mullet."
Pillar, Fireproof (2002) -
"I'm not sure who will agree and who will disagree with this, but in my opinion, Fireproof is Pillar's best release. Even though it's stuck in the dated rapcore genre, it's still an album that I can always go back and rock out to. It's what put them on the map - it even got them a (short) run with the giant mainstream record label, Geffen Records. And, if I remember correctly, it tied with P.O.D. for longest running Christian rock single in Christian radio history. So, it's definitely an album worth mentioning."
brave Saint Saturn, So Far From Home (2000) -
"When I first became a part of the youth group at my first church, "Shadow of Def" was pretty much the only song I heard every Wednesday night (along with Furthermore's "Are You The Walrus?" of course). I knew there had to be more than just "Shadow of Def" though, and when I finally listened to bS2's debut, it was simply beautiful. "Resistor" is touching and "Under Bridges" is tearful, and the rest is just magnificent. It's awesome that bS2 is selling this one again at their merch store, so people can have a chance to experience it."
East West, The Light in Guinevere's Garden (2001) -
"In terms of genre, this album kinda jumps around all over the place. Some rapcore, some hardcore, and some straight-up four-chord rock. It's one of the first albums that introduced me to the heavier side of Christian music ("Ded" is just a full-on assault to the ears), and helped shape my current taste in music. I don't think it ever made it big - and their follow-up wasn't nearly as good, and I don't even know if they're still together anymore - but The Light In Guinevere's Garden is a surprising goodie that I can always turn back to and be pleased with."
RedCloud, Traveling Circus (2003) -
"Quite possibly the best album of all of Syntax Records' releases. Ever. The way I look at it, if you aspire to be a hip hop artist, you should listen to all of Traveling Circus to get an idea of how it's done. Just don't get depressed and think you could never match it. There's different kinds of styles all over the disc (tribal beats in "The Coming," fast-paced lyricism in "Bonifide Xtreme," and even a hint of reggae in "Never Let You Go"), and each one is done to near-perfection."
The O.C. Supertones, Live! Volume One (2002) -
"I know it might be a little weird for a strictly live album to be on a list like this, with no studio album from them in sight, but this is the album that got me into the Supertones. I had heard of them before, and I had listened to Loud and Clear before this live album - and loved it - but Live! Volume One is what made me a fan. I heard how good they sounded live, and I heard that even some of their older songs still sounded good to that day, and I was hooked. I waited and waited for a Live! Volume Two to come out someday, but alas, it never happened. Even if they did make that happen, Volume One would still be on top."
Showbread, No Sir, Nihilism Is Not Practical (2004) -
"I may not particularly love every song on this album - and many look at it as too chaotic in nature and too unstable in the flow from track to track - but the fact of the matter is that this album is solid. Topics range from satire (like their mega-hit "Mouth Like A Magazine"), to relationships ("If You Like Me Check Yes, If You Don't I'll Die"), to Jesus and redemption ("Matthias Replaces Judas," which features my favorite singer Reese Roper - which you've probably figured out by now). And if you want all that in just one shot, you can get it in "Stabbing Art To Death," even the appearance by Reese Roper. If you're a fan of loud, raw and chaotic rock (and you don't mind a little bit of emo), and you don't have No Sir, Nihilism Is Not Practical, do yourself a favor, and buy it right now."
mewithoutYou, Brother, Sister (2006) -
"Just the other night, I was listening to this album for about the 500th time, and it hit me once more how beautiful it is. There is nothing on Brother, Sister that I don't like. Everything is near-perfect. The lyrics are genius and awe-inspiring, and a lot of the times 100% directly from Scripture and you don't even realize it until you just happen to be reading that passage of the Bible and you come across those lyrics. The music is diverse, ranging from some softer hardcore to punk to acoustic, and even into some unusual sounding alternative rock. Each song is beautifully orchestrated, and perfectly placed. I noticed that the JfH review for it was a 5-star review, and I simply cannot agree with that enough. It's sheer excellence."


©2008 Jesusfreakhideout.com

Click here All News Headlines
|

RSS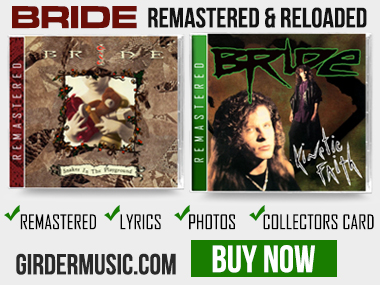 ---
---
---
---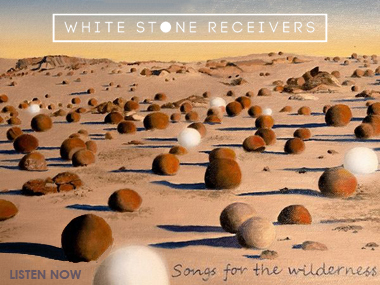 ---
---
---
---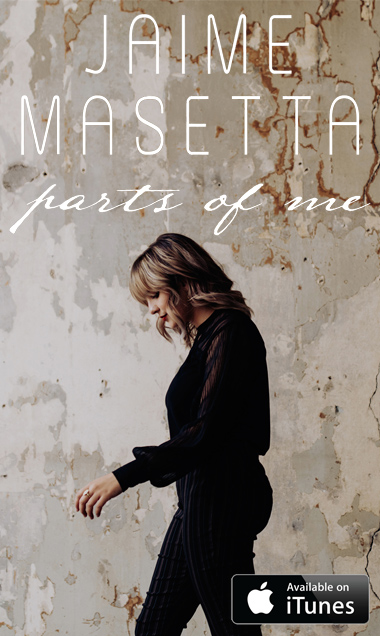 ---