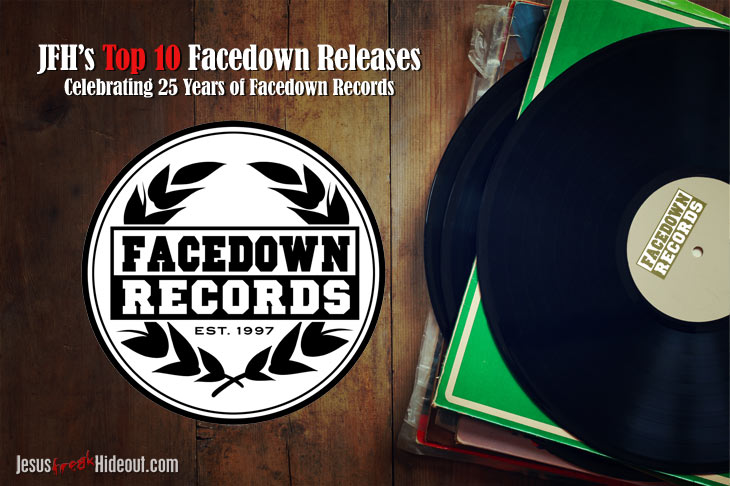 If I could go back in time and pinpoint the exact time Facedown Records converted me to heavy music, I would really struggle to find that dropped pin. There is probably not a lot of diversity in the records I've chosen to make my top ten favourite albums of the last twenty-five years, but hey, I'm a simple man who likes nothing more than faith-building lyrics and a heavy breakdown. To be honest, I've only been fully immersed in Facedown Records for the last eight years, but I'm looking forward to what the next twenty-five years are going to produce. Hopefully what is to come is more metalcore (haha just kidding!). I hope there is more quality hardcore and post-hardcore and My Epic.

Honorable mentions: Redirect by Your Memorial, Something More by Altars, and Broken Voice by My Epic. --- Joel

10.
In the Midst of Lions
,
Out of Darkness
(2009)
In the Midst of Lions are a band I took a liking to when I was going through the Facedown Family playlist on Spotify. Like Nailed. Dead. Risen. from Impending Doom, it starts with a prayer, followed by a BOOM as you're thrown straight into the second track. There are plenty of great guitar solos backed up by some solid lyrics. There are probably plenty more albums that could have taken this spot, but the more I listened to Out of Darkness, the more it has grown on me.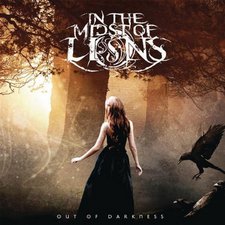 9.
Impending Doom
,
Nailed. Dead. Risen.
(2007)
To be honest, I felt like I had to put some albums from pre-2010, and who better deserving in my opinion than Impending Doom? While they're not a band I listen to regularly, I will always have a spot for them in my heart. What really struck me about Nailed. Dead. Risen. was the prayer as the first track. It's powerful and really shows who the band is making music for.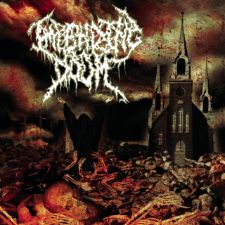 8.
Your Memorial
,
Your Memorial
(2017)
It's technically not a full album, but I don't think it needs to be, as it packs a lot into five tracks. Your Memorial were gone too soon, and I would have loved to see this EP performed live. The breakdown near the end of "Embers" has to be one of my favourite from a Facedown band. Lyrically, it also has a lot to think about, which is why I keep coming back to it.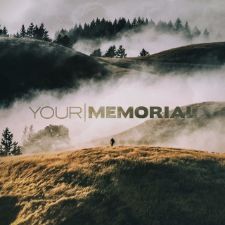 7.
Sleeping Giant
,
I Am
(2018)
As you can probably tell, I've got a love for hardcore bands, and Sleeping Giant is another Facedown band that will always have a place on my frequently-played playlist. I Am has a number of cool guest spots from Facedown vocalists and this just adds to the whole energy of this album. Sleeping Giant are also a band I didn't really get into until a few years ago when a friend really encouraged me to give them a proper listen.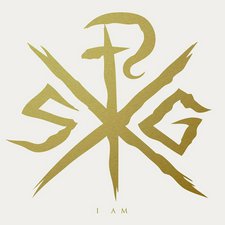 6.
My Epic
,
Behold
(2013)
Everyone has to have a slower and softer sounding album in their top ten, right? My Epic has so many good releases and it was really hard to pick one. Behold got over the line as it has a very cinematic-like sound and probably goes for about as long as Into the Sea by Attalus. I remember listening to this album on my commute to work, which lasted about fifty minutes sometimes. It was and is a really good way to get my head in the right place before starting work.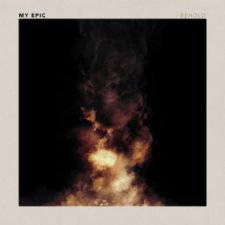 5.
Deathbreaker
,
Isolate
(2020)
One thing that hardcore music tends to do is to not give you a break the whole way through a song or album. Sure, you get the odd part where the drums stop for three or four seconds, but it's short-lived. This album is like that: full speed, full noise pretty much all the way through and I love it. It was hard to choose between this or Disconnect, but Isolate won out because of its relentlessness.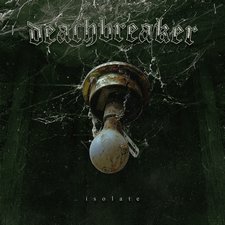 4.
Mouth of the South
,
Struggle Well
(2014)
Wow! Struggle Well blew me away. I thought this was one of the heaviest bands I had ever hear when the album came across my radar back in 2016. My opinion hasn't changed much on this album. It still has the same impact as before and could probably move up this list over time. It has a lot to offer lyrically. The more I listen to it, the more it puts things into perspective, and the more I love it.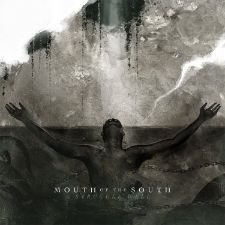 3.
Saving Grace
,
The King Is Coming
(2011)
Having lived in Perth, Western Australia since birth, seeing a Facedown band play live in Perth would be a dream come true. The closest I've come is listening to Saving Grace (from New Zealand) and falling in love with The King Is Coming. They have a fantastic sound and I didn't think they could come from a country so close to my little corner of the world. A Facedown band that lives in New Zealand?! I could probably claim them as Australian and get away with it, right?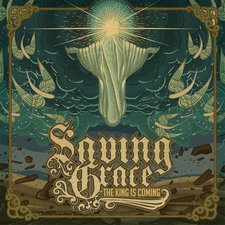 2.
Dens
,
Taming Tongues
(2020)
I had not really paid that much attention to Dens before Taming Tongues came out, but what really stood out with it was the diversity in the sound and the lyrical content. My favourite song would have to be "Men." It really puts into song how I, as a man, should be living and acting. The only reason it didn't take the top spot is because I've listened to Attalus more.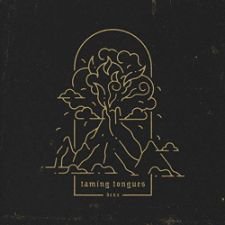 1.
Attalus
,
Into the Sea
(2015)
Into the Sea has been my favourite album since it first came out. I was attracted to the lyrical content, the sound of the band, and the length of the album. Seth Davey is a brilliant lyricist and knows how to bring theological truths and wonderful analogies into songs that bring the whole theme of the album together beautifully. And I sponsored the Kickstarter, so that's also part of the reason I like it so much.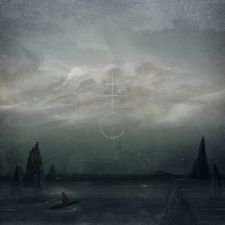 Check Out the Other Staff and Guest Picks:
©2022 Jesusfreakhideout.com
Leave a Comment