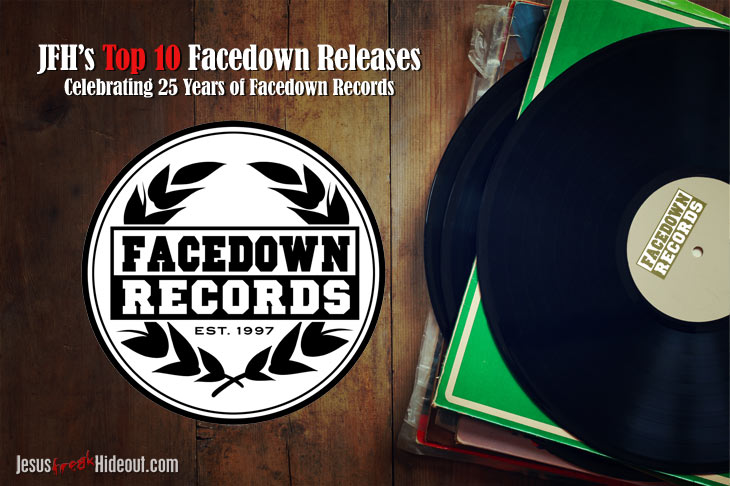 I feel like I should start by saying that I was a little late to the Facedown Records party. I don't think I had ever heard of the label until around 2006, thanks to a sampler I got at Purple Door Music Festival in Pennsylvania. Even then, it took me another four to five years before anything from the label really clicked for me. As a former member of one of the "lighter" Facedown bands, I'm sure it will come as no surprise to find that my list tends to lean toward the less heavy bands. (This list is in no particular order.)

Honorable mentions: For We Are Not Yet, We Are Only Becoming by Comrades, I Believe, Help My Unbelief by Rival Choir, Realis by A Hope For Home, Breaker by For Today, and Red by Everything In Slow Motion. --- John

10.
Attalus
,
Into the Sea
(2015)
Is it cheesy to include your own band's album on a list like this? Maybe, but it truly is one of, if not my favorite album of all time. I know how much work went into each of these songs (in most cases, honestly, a year or more per song refining them into what they are here). Seth is my favorite lyricist, and if you've spent a significant amount of time with this record, it's not hard to see why ("Death Be Not Proud" will be played at my funeral). Being a part of this band and writing this record is something I cherish so much, and I am so grateful to God. It's so humbling that we still occasionally receive messages on our social media from people who are even now discovering this record. I wish we could have kept going and released a few more albums and shared the stage with more Facedown bands, especially a lot of the newer ones, but I am forever grateful to be a part of the Facedown Family.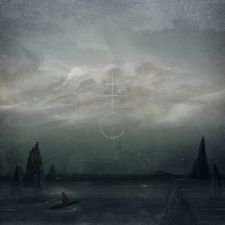 9.
Your Memorial
,
Redirect
(2012)
What metalcore band opens their album with one of the few surviving recordings of C.S. Lewis? My kind of metalcore band, that's who. The recording truly sets the tone for the theme of the album, which could almost be a sermon on John 3:30 set to Your Memorial's signature blend of metalcore.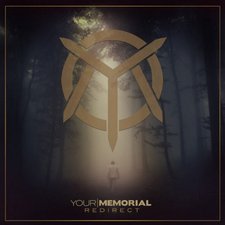 8.
Hands
,
Give Me Rest
(2011)
I will admit that I was very late to the Give Me Rest party, having not really gotten into the album until two to three years after it was released. The honesty and vulnerability in Shane's lyrics (and vocals) is truly captivating, and at times, so relatable, especially in the last few years. And I think that combined with the music just makes this such an undeniably special record. Like many others, I was all too eager to get the vinyl repress they did last year.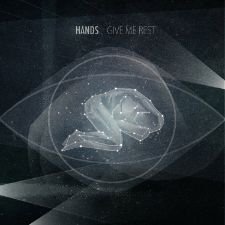 7.
Everything In Slow Motion
,
Influence
(2020)
In my opinion, this is the best sounding (and best overall) album from EISM. Shane's voice had never sounded better. The guitar tones, the songwriting - everything just fires on all cylinders for Influence.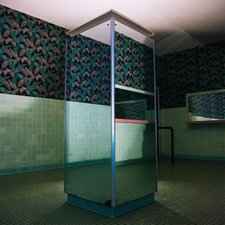 6.
My Epic
,
Behold
(2013)
December of 2013 had a big release week for Facedown, as the label released My Epic's follow-up to Broken Voice and Everything In Slow Motion's full-length debut on the same day. Initially, I preferred EISM's album, but the more time I spent with Behold, the more it began to dig roots into my heart as it spoke to me while some difficult things were happening in my life. I never thought I'd rock out so hard to the old '80s classic praise chorus "Majesty" until I heard "All Hail." This is arguably the most beautiful album in Facedown history.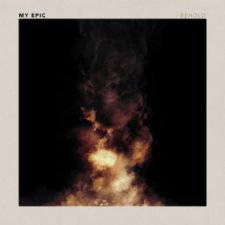 5.
Weathered
,
Everything All At Once
(2020)
Yet another album that I had been highly anticipating. Admittedly, when Stranger Here was first released, it didn't click for me, even though I love so many bands with a similar sound. Eventually it did click, and even though the band shifted (or progressed?) their sound a bit, for me, it worked so well! I love the '90s alt rock vibes, and Justin's lyrics are as thought-provoking as ever.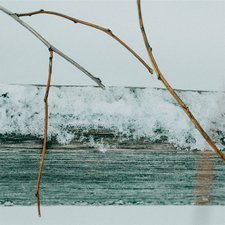 4.
Meadows
,
In Those Days & Also After
(2021)
One of the things I love so much about Facedown is the bands I've been introduced to that I otherwise likely would have never found myself. Despite the fact that Meadows has been around long enough that it's possible we could have shared the stage (and man, I wish we could have), I had never heard about them until they signed with Facedown last year and released their label debut. On this album, Meadows really fills a melodic hardcore-shaped hole that's been in my heart since bands like Life In Your Way and Worthwhile kinda disappeared. The narrative of this album is both heartbreaking and beautiful, once you reach the restoration. Really hoping to see these boys play a show a little further north someday.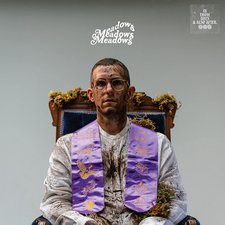 3.
Dens
,
Taming Tongues
(2020)
This is one full-length debut that I had been eagerly anticipating. Following up their 2018 label debut, No Small Tempest, Dens delivered one of my favorite albums of 2020, and as you read here, one of my favorite albums in all of Facedown Records. These Virginia boys truly stepped it up and delivered an album with unforgettable melodies, convicting lyrics, and even a couple of curveballs, like the mewithoutYou / Touche Amore-style vocals found on the songs "Learn" and "To." I also have to honorably mention here their 2021 acoustic/reimagined album, Tamed Tongues, which is so wonderfully crafted and rearranged.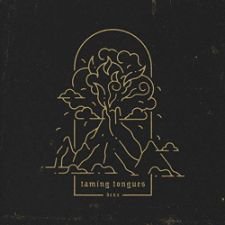 2.
Colossus
,
Time & Eternal
(2013)
The world of Facedown continually expanded for me after I joined Attalus (though a few years before we would sign with the label), thanks in part to our drummer, Chris. I remember seeing a sticker with this album's artwork on it, asking Chris about it, and then being blown away after checking it out. Colossus hadn't done anything really new or groundbreaking, but something about this album is just special. Few albums in Christian heavy music feature both such seemingly hopeless lyrics and yet also such worshipful lyrics.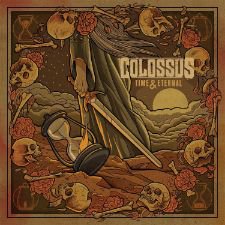 1.
My Epic
,
Yet
(2010)
The first album I listened to by a Facedown band. As my favorite band at the time (and still is to this day) was Thrice, it's not hard to understand why Yet clicked for me. That's not to say that My Epic sounds exactly like Thrice, but there's no denying a commonality in sound. This album is such a great representation of My Epic, from the instrumentation to the lyrics and the vocals. Each element has remained consistent throughout the band's existence.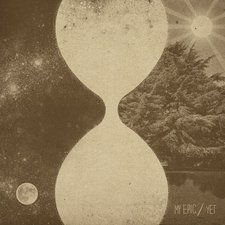 Check Out the Other Staff and Guest Picks:
©2022 Jesusfreakhideout.com
Leave a Comment