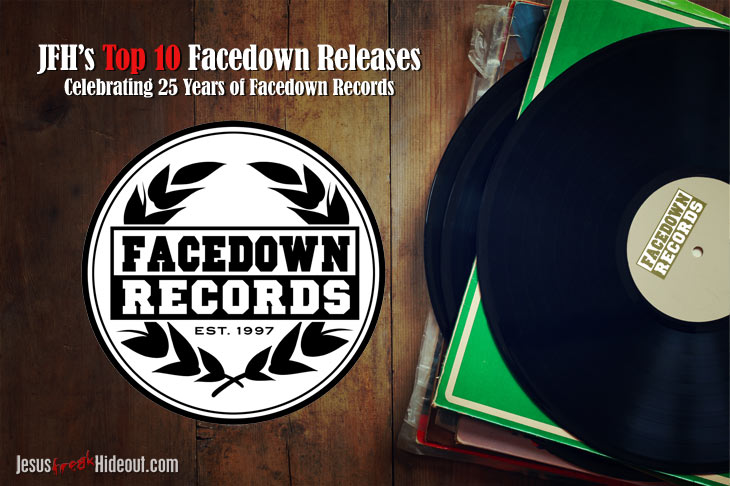 My life and faith in Christ would not be the same without the constant influence of Facedown Records. Over the years, Facedown bands have fed my soul with spiritual food I could not find in the traditional confines of the American Church. Facedown has been much more relatable and inspiring to me than many other labels, Christian or otherwise. As a Christian who is navigating a career in science, they've given me an example to follow of not being the Christian copy of something legitimate, but something real and legitimate that is great because of the artist's actual desire to glorify God through their art. I aspire to be the same way in pursuit of my career. Facedown lyrics are often about imperfections as people, doubts, and criticisms of Christian culture, and yet show real passion about following Jesus regardless. Musically, Facedown has a long history of being at or ahead of the curve in quality and musical innovation, spawning the careers of legendary bands such as Comeback Kid, For Today, Sleeping Giant, and many other incredible bands that most people have never heard of, and making a true impact on the scene as a whole.

Honorable mentions: Give Me Rest by Hands, Into the Sea by Attalus, The Whore's Trophy by Symphony In Peril, Isolate by Deathbreaker, and Backdraft by Fallstar, Eternal by War of Ages, Behold by My Epic, Ypsilanti by Bloodlined Calligraphy, Lone / Grey by Comrades, and The Serpent Servant by Impending Doom. --- Ken

10.
Those Who Fear
,
Death Sentence
(2014)
Before the heavy hardcore scene with Knocked Loose, Kublai Khan TX, Varials, and others skyrocketed in popularity, Those Who Fear were doing a similar sound relatively unnoticed. Blending dissonance, nu metal bounce, elements of beatdown, and gravelly vocals, I would argue these guys were doing heavy hardcore better than the more popular aforementioned bands before they existed. Oddly, this album holds up better today than when it first came out. They were just a few years too far ahead of the curve and gone too soon.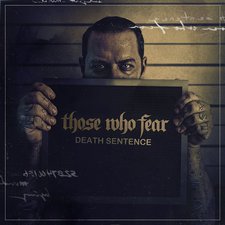 9.
Rival Choir
,
I Believe, Help My Unbelief
(2016)
Formerly Mouth of the South, Rival Choir shifted to a melodic hardcore sound and released a masterpiece. This album resembles Davidic psalms for modern times, crying out to God in the most real way I've ever heard. They are raw and honest about imperfections and doubts as people of Christian faith in a way few albums have ever been. This album has helped me through rocky times; when I couldn't express what I was was feeling, Rival Choir put words and a melody to it and let me know I wasn't the only Christian feeling that way.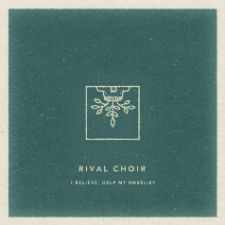 8.
Saving Grace
,
The King Is Coming
(2011)
Saving Grace's brutally heavy and rhythmic style is rare and extremely underrated, and is, in my mind, a spiritual successor to what Living Sacrifice started. The King Is Coming is packed full of machine-like riffs and brutal vocals that I can't keep from headbanging to. Lyrics are bold and sometimes downright confrontational, which is fitting with this unrelenting style of music. The intro track and "Shekinah" introduce the album perfectly with its pummeling breakdowns that do not let up until the final track. With their recent reunion, I hope they bring back their style is which is sadly hard to find in today's scene.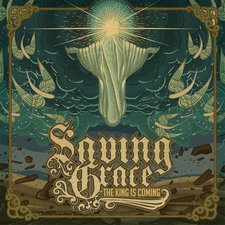 7.
A Plea For Purging
,
The Marriage of Heaven and Hell
(2010)
Plea might seem like a bunch of goofballs at first appearance, but don't let them fool you. This album is as lyrically meaningful and angry as it is heavy. I've always appreciated Facedown for being a different kind of Christian music label - one that is willing to release lyrics like these that point out the flaws in Christian culture today. This album's lyrics were focused on calling out the "wolves" present in our churches abusing their positions of power for their own benefit. I could always relate to these types of lyrics as someone who remains a Christian despite not always agreeing with the direction Christian culture in the U.S. is headed. The musical style of this album was ahead of its time with its early adoption of djenty riffs in metalcore songs.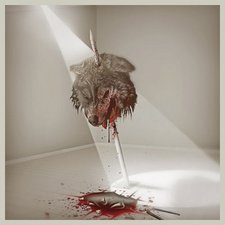 6.
Nodes of Ranvier
,
Nodes of Ranvier
(2003)
Nodes was way ahead of its time. This experimental metalcore outfit may not often be on the typical list of modern metalcore "inventors" like Zao or Poison the Well, but their fingerprints of influence are all over the scene today in bands like August Burns Red (I know for a fact that some ABR members were big fans of Nodes during their early days). I love the way this band balances heavy and clean sections, spoken word and screaming, riffs and breakdowns, creatingn unique and dynamic metalcore that keeps my attention. The lyrics are poetic and dark, though the meaning is often up for interpretation. Nodes of Ranvier's self-titled album is, in my opinion, one of the most overlooked metalcore albums of all time.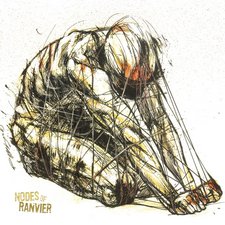 5.
Dens
,
Taming Tongues
(2020)
This album is up there with the best rock albums I've heard in the last decade. Dynamic drums, perfect vocals, inspired melodies and riffs, and a diverse range of sounds from the tender ballad "Are" to the metalcore "Foolish" and nearly hardcore "To." Yet these songs are all tied together by an overarching album concept and distinct style of Dens. I had the memorable experience of going to Dens' home church for an album release dinner and first listen, and was blown away by each song as the members of the band introduced and explained each track they played them on the PA system. The guys in Dens went all out for this debut full-length, giving fans the opportunity to contribute vocals for their closing track, "Quiet" (which, full disclosure, I did), and releasing a delicious hot sauce called Flaming Tongues for purchase with the album. This album was crafted with astonishing care, and as only their debut full-length, Dens has the potential to be the next great rock band produced by Facedown Records.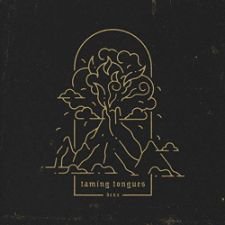 4.
Sleeping Giant
,
Dread Champions of the Last Days
(2007)
Sleeping Giant's debut album on Facedown proved immediately that this band was something special. This was Spirit-filled hardcore at its most passionate, with Tommy Green's emotional vocals and honest lyrics taking spotlight. Some album highlights include "Whoremonger," which serves as Green's testimony of turning from a life of habitual sin to Christ, and "Oh Praise Him," a melodic worship song that was a memorable live show staple at the time this album came out. I was blown away by the new level of dedication to their faith message that I saw in this band.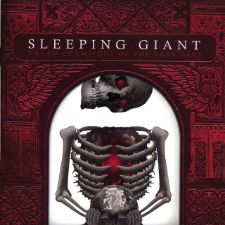 3.
Comeback Kid
,
Turn It Around
(2003)
This was my entry point to the world of Facedown Records, when the "Rock Jam," a Friday night show on my local Christian radio station that featured the heavier side of Christian music, feature this album as its weekly album spotlight. This album is early 2000s hardcore at its finest, and still holds up today with its catchy gang vocal sing-alongs and brutal breakdowns. These songs still regularly show up in their setlists nearly twenty years later, including at Furnace Fest last year when I finally got the chance to sing along and most with hundreds of people to some of these songs.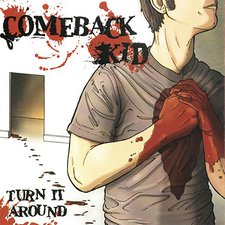 2.
For Today
,
Breaker
(2010)
For any fan of metalcore, this album is iconic. I remember where I was when I first heard the opening riff of "Devastator." From the moving spoken word intro to outro, this album exudes uncompromising worship and passion for our Creator. That this band could be so bold about their faith and yet break out as one of the premiere metalcore acts of their day is a testament to the quality of their music. I've always been inspired to live more boldly for my faith whenever I listen to this album.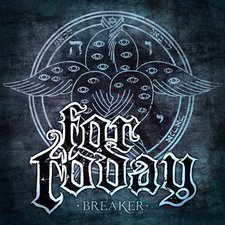 1.
War of Ages
,
Arise & Conquer
(2008)
War of Ages is one of Facedown's most consistent mainstays, and though it is hard to choose from their many stellar albums, Arise & Conquer might be their best offering. This album perfectly balances shredding technical guitars, hardcore breakdowns, and punky two-step sections in a more mature way than their previous albums, but more raw and unpolished than their following albums, making this album a perfect high-energy thrill ride from beginning to end. Lyrically, this album can be worshipful at times and leaves no doubt as to what these guys believe.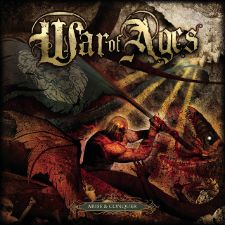 Check Out the Other Staff and Guest Picks:
©2022 Jesusfreakhideout.com
Leave a Comment